Green Olympic diving pool has now been completely closed, says Tom Daley
Officials had assured athletes that there was no risk from being in the pool – but it has now been shut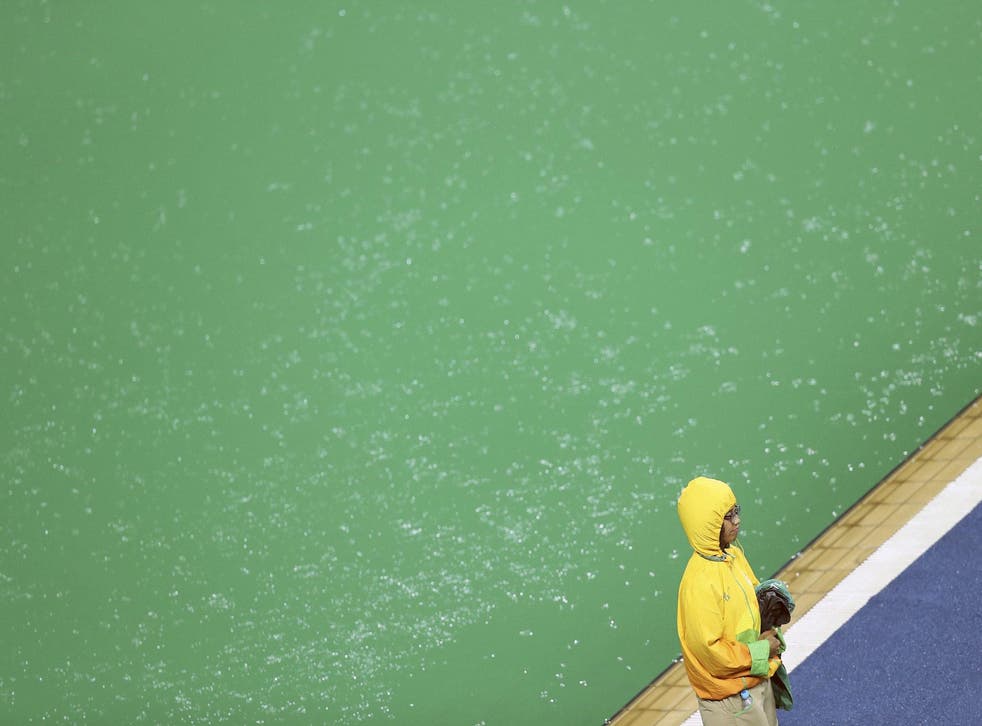 The verdant Olympic pool has now been entirely closed.
The morning after two days of controversy about why exactly the pool had gone green, it has been shut, according to Tom Daley.
"Diving pool is closed this morning," the diver wrote. "Hopefully that means we haven't been diving in anything too bad the last couple of days!"
Rio 2016 Olympics - in pictures

Show all 74
It isn't clear why the pool has been closed, or when it is going to open again.
For the first few days of the Olympics, the pool had been a sparkly blue. But on Tuesday it started going green – and by that evening it had turned a lush, pond-like colour.
Officials assured athletes and worried viewers that there was nothing to worry about, since the green pool posed no health risk, and that the problem would be fixed. But the last time it was spotted the pool was still the deep green, despite the assurances from Rio organisers that it wouldn't take long to get it back to normal.
Apparent attempts to bring the pool back to its traditional blue also seem to have had caused problems for athletes swimming in the waterpolo pool that sits across from the diving one, and had been taking on a more verdant colour itself. Technicians appear to have put too much chlorine into the pool so that it is stinging their eyes and changing the results in matches.
"This is the Olympic Games and they are putting so much chlorine in the water that people can't see," said Tony Acevedo, the captain of the US water polo team. "You can't have that."
Rio 2016 diving pool turns green
Gergo Zalanki from the Hungary team questioned whether there was something else as well as chlorine that was causing the issues.
"My eyes hurt from the water. It's not good. It feels like they added more chlorine to the water but I'm not sure," Zalanki said.
"I'm used to it because we have a lot of water like this in Hungary, but I think there might be something else wrong too".
Join our new commenting forum
Join thought-provoking conversations, follow other Independent readers and see their replies