Sochi 2014: Heather Mills 'broke into a rage' and threatened to make someone's life 'miserable' after seeing Winter Paralympics dream ended
The former wife of Sir Paul McCartney was hoping to take part in the Games but allegedly lunged at a leading IPC official when those hopes were dashed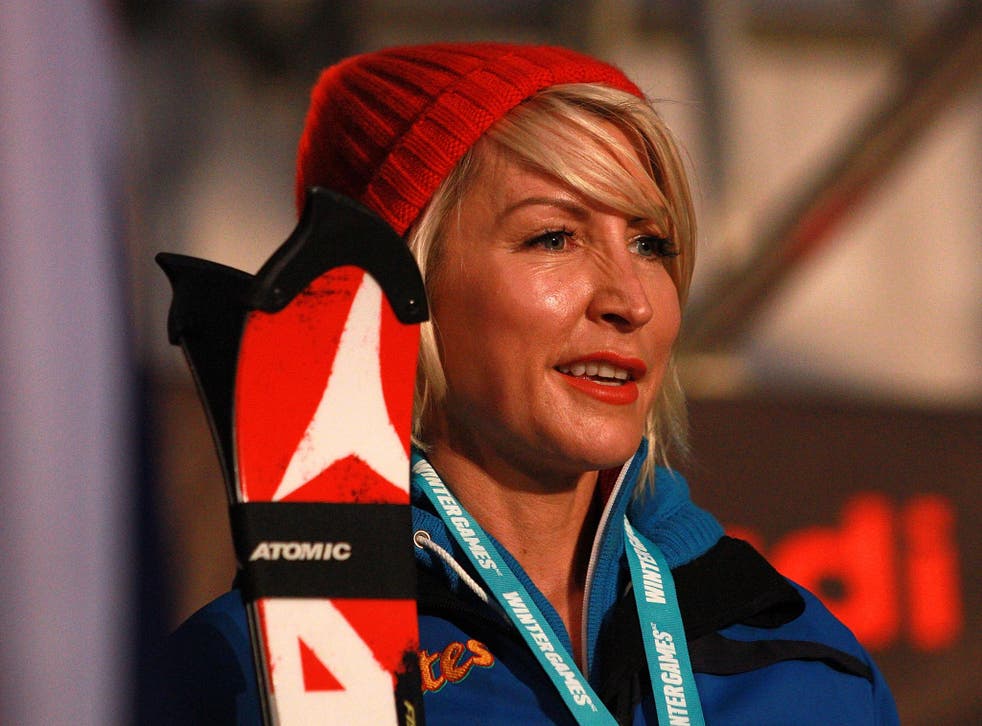 The extraordinary tale of Heather Mills's attempt to ski in next year's Winter Paralympics took another remarkable twist on Thursday when she was accused of calling a Paralympic official a "bitch" and screaming and shouting at the official in the wake of a decision not to ratify her use of a new prosthetic limb.
Mills, the former wife of Sir Paul McCartney, faces a fine of up to €1,000 (£840) and being reported to the International Paralympic Committee's Legal and Ethics Commission following her alleged outburst in an Austrian hotel. The IPC said Mills, who announced on Monday that she would not compete at Sochi as a result of the IPC's refusal to ratify her equipment, had a "wild tantrum" that saw her "verbally abuse" and "physically harass" one of their officials.
Sylvana Mestre, the head of the IPC's skiing committee, told the BBC: "I was trying to explain to her that this is not the equipment we approved earlier in the year and then that was it, she exploded. She jumped on me. She started to say I was a bitch. She grabbed me from the back and she started to say that 'you don't know who I am, I will make your life miserable'. I don't understand the reaction."
The dispute revolves around whether Mills needs to wear a new boot cover over her prosthetic limb. The IPC believe her current prosthetic – she lost the lower half of her left leg in 1993 – and accompanying equipment is different to the one approved in July and required ratifying. They claim that when Mestre sought to explain the committee's decision to seek further information and assurances before deciding whether to approve the boot, Mills, who had turned up unexpectedly at the meeting, lost her temper.
According to Craig Spence, the IPC's director of communications, Mestre "had only got as far as saying 'your boot has not been approved', when [Mills] flew into a rage."
Spence added: "She was screaming, 'you're a bitch, you're a bitch, you don't know who I am, I'm going to make your life miserable'. Sylvana tried to walk away and Heather moved and grabbed at her and had to be restrained by the British coach. It was harassment. It was absolutely disgraceful behaviour."
A statement released by Mills's representatives rejected the IPC's version of events, and said Mills "waited patiently" and that Mestre had shouted at Mills. John Clark, Mills's coach, claimed there is a "vendetta" against Mills and that Mestre had "deliberately put barriers in the way" of the 45-year-old.
It was on Monday after a race in Austria that the IPC discovered that Mills, who was considered to have an outside chance of a medal in Sochi having won World Cup silver in the adaptive slalom earlier this year, was not wearing the same equipment that had been approved in the summer.
Mills then announced she was withdrawing from Sochi because of what she considered unfair regulation. The British Paralympic Association then withdrew its application for a place at the Games which it had made on Mills' behalf and confirmed she would not take part in Sochi.
According to the IPC, the meeting had not even ruled definitively whether Mills's new equipment would be banned. It was decided if Mills submitted it for approval, and the prosthetic's supplier agreed to any liability in case of an accident, it would be considered. Mills said the cover the IPC wanted her to wear over the limb caused "intolerable pain" and so decided not to wear it.
Register for free to continue reading
Registration is a free and easy way to support our truly independent journalism
By registering, you will also enjoy limited access to Premium articles, exclusive newsletters, commenting, and virtual events with our leading journalists
Already have an account? sign in
Register for free to continue reading
Registration is a free and easy way to support our truly independent journalism
By registering, you will also enjoy limited access to Premium articles, exclusive newsletters, commenting, and virtual events with our leading journalists
Already have an account? sign in
Join our new commenting forum
Join thought-provoking conversations, follow other Independent readers and see their replies