Team GB awarded two more Olympic medals from Beijing 2008 following more Russian positive drug tests
Javelin thrower Goldie Sayers and the mens 4x400m are both promoted to bronze medallists 
Jack Austin
Wednesday 14 September 2016 08:10 Comments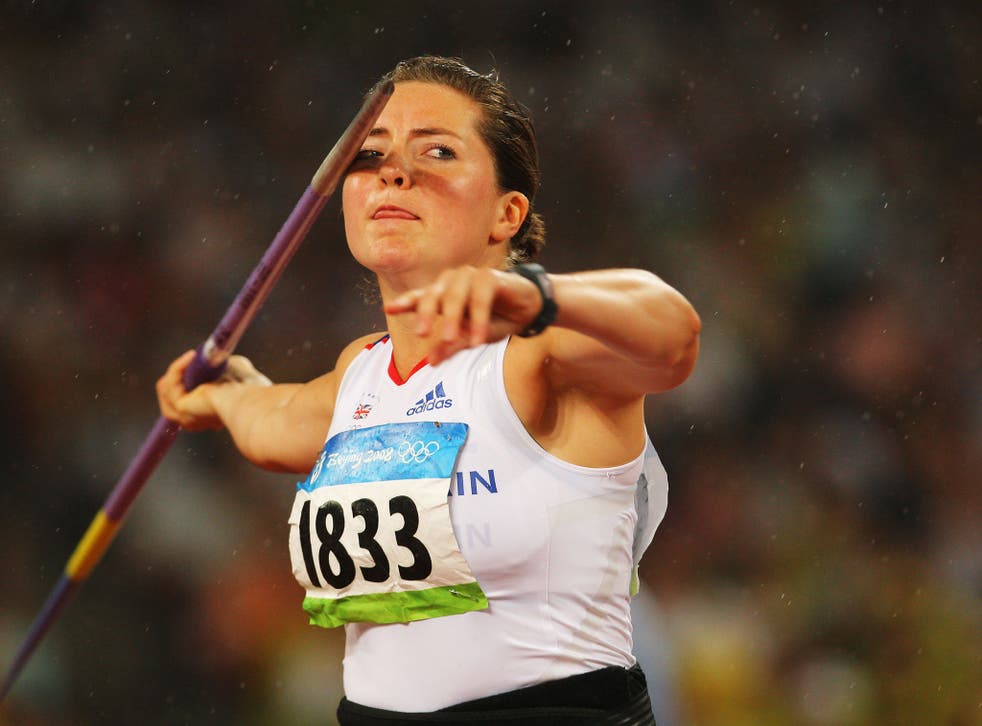 Team GB are set to be awarded another two medals to add to their Beijing 2008 Olympic haul after a number of Russian athletes were retrospectively disqualified from the games.
Javelin thrower Goldie Sayers will be presented with the bronze medal after silver medallist Maria Abakumova tested positive for the banned substance anabolic steroid turinabol.
In May of this year, Abakumova was reported as one of the 14 athletes implicated in doping following the retesting of urine from the 2008 games, and the International Olympic Committee (IOC) confirmed on Tuesday that the 30-year-old would lose all results, medals and records from that date.
Britain's men's 4x400m relay team will also be promoted to bronze medallists after a member of the Russian team, Denis Alexeev, tested positive for the same banned substance.
As a result, the British quartet of Andrew Steele, Robert Tobin, Michael Bingham and Martyn Rooney are all set to be awarded bronze medals.
Steele, who has since retired from athletics said told Athletics Weekly: "It's certainly emotional. Obviously it's been unofficial for quite a while and we suspected it for even longer but it's gone so quiet of late I started to suspect it may never come to fruition.
"I'm honestly really pleased but also really upset I've not been able to be this pleased for the last eight years.
"It's very much different now. It's real. It's important to stress the last couple of months we talked about it as an 'if', but we had absolutely zero official confirmation. I had to almost restrain my thinking up until the point it was ever confirmed, if it were to be.
"The truth is in my career I felt 12 years of dissatisfaction, pursed this particularly hard event for a very long time and had very, very fleeting moments of success and joy. The biggest one I got close to and would have occurred was unfairly stolen from me at the time."
Long distance runner Igna Abitova, who finished sixth in the 10,000m, and cyclist Ekaterina Gnindenk, who came eighth in the keirin, have also been disqualified.
The IOC confirmed in July that 98 samples of athletes across a range of Olympic events had so far tested positive for banned substances after conducting a wave of retests from the 2008 and 2012 games.
Register for free to continue reading
Registration is a free and easy way to support our truly independent journalism
By registering, you will also enjoy limited access to Premium articles, exclusive newsletters, commenting, and virtual events with our leading journalists
Already have an account? sign in
Join our new commenting forum
Join thought-provoking conversations, follow other Independent readers and see their replies