Team GB medal hopefuls in action today: July 31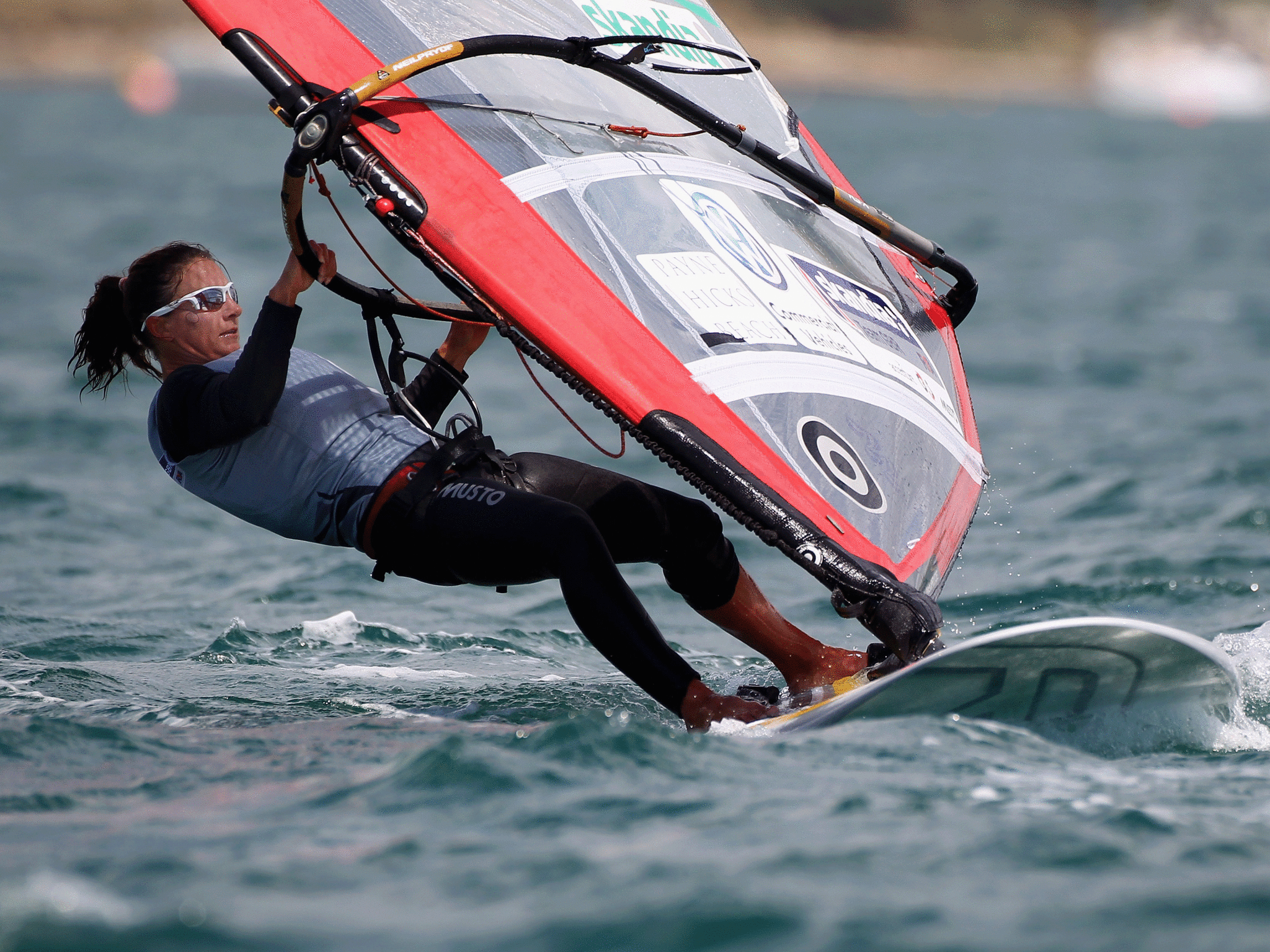 Your one-stop guide to the Team GB medal hopes in action at the Olympics today...
Bryony Shaw
Age: 29
Place of Birth: England
Main Event: Windsurfing RS:X
Rival: Marina Alabau, Spain
Medal Prospects: Gold is the dream but silver or bronze might be more realistic.
Bryony Shaw became Britain's first Olympic women's windsurfing medallist when she took home bronze from the 2008 Games. Since Beijing she has seen great success, her biggest highlight being a gold medal at the 2010 World Cup in France. She ranked fourth at the last World Championships but will see herself as having a great chance of winning gold.
Dates of event: July 31 – August 7
Odds: 4/1
Nick Dempsey
Age: 31
Place of Birth: England
Main Event: Windsurfing RS:X
Rival: Nimrod Mashich, Israel
Medal Prospects: Determined to get gold but current world No1 Mashich will probably get in his way. Silver at best.
Nick Dempsey comes into the 2012 Games determined to finish on the podium after a disappointing fourth place in Beijing. Since 2008 he has worked hard and enjoyed success, winning World Championship gold for the first time in 2009. That World Championships happened to have been at Weymouth and Portland, the venue for this year's Olympic – surely a promising sign for the first Britain to win a medal in windsurfing.
Dates of event: July 31 – August 7
Odds: 4/1
Zara Phillips, Kristina Cook, William Fox-Pitt, Piggy French and Mary King
Ages: 31, 41, 43, 31 and 51
Main Event: Team Eventing
Rival: Germany won gold in Beijing
Medal Prospects: The team will be confident of improving on the bronze they won in 2008.
Team GB have a wealth of experience in their eventing team this summer. London will be Mary King's sixth Olympics, William Fox-Pitt's fourth and Kristina
Cook's second. Surprisingly this is Zara Phillips' first Games as she missed the last two because her horse was injured, while it is also Piggy French's Games debut. The combination of experience and ability mean that the team will be hopeful of improving upon the bronze that they won in Beijing in 2008.
Dates of event: July 28 – July 31
Odds: 5/2
Chris Bartley, Peter Chambers, Richard Chambers and Rob Williams
Age: 28, 22, 27 and 27
Main Event: Men's Lightweight Fours
Rivals: Australia
Medal Prospects: Will be in the fight for either a gold or silver medal.
A very encouraging last year saw the crew take silver at the Rowing World Cup in Belgrade followed by bronze in Lucerne and then a superb gold in Munich in June, overcoming great rivals Australia. This excellent run of results suggests that London could be the time for this crew to really shine.
Dates of event: July 28 – August 2
Odds: 15/8
Andy Murray
Age: 25
Place of Birth: Scotland
Main Event: Men's Singles Tennis
Rival: Anyone of the two men ranked above him – although a rematch with Roger Federer is the one that will be most hotly anticipated.
Medal Prospects: He came so close at Wimbledon that he will surely back himself to go that one step further on his return to the grass courts.
Andy Murray became the first British man to reach a Wimbledon final for over 70 years in July but was prevented from winning the title by a sublime Roger Federer. The London Olympics sees tennis return to the grass courts of West London and give the Scot another chance to claim glory at the home of British tennis. Murray's job became a little easier when Spain's Rafael Nadal pulled out of the Games.
Dates of event: July 28 – August 5
Odds: 17/2
Ben Ainslie
Age: 35
Place of Birth: England
Main Event: Men's Finn
Rival: Zach Riley, USA
Medal Prospects: Looking to make it four gold medals.
London 2012 will be Ben Ainslie's fifth Olympic Games and sees him in the hunt for his fifth medal to add to his three golds and one silver. Ainslie has dominated the sport in recent years and in May won seven out of nine races at the Finn Gold Cup in Falmouth. However at the pre-Games regatta in June he showed he could have an off-day when he capsized and finished second.
Dates of event: July 29 – August 5
Odds: ½
Iain Percy & Andrew Simpson
Age: Both 36
Main Event: Men's Star
Rival: Robert Scheidt & Bruno Prada, Brazil
Medal Prospects: Will be aiming for a silver
The duo won gold in 2008 in Beijing but their build-up to 2012 was difficult as Iain Percy was hit with a back problem at the World Championships in 2011. However,
the two have worked hard and returned to the World Cup circuit in April where they vied with their Brazilian rivals for top spot. Their final warm-up competition saw them finish third in Weymouth in June.
Dates of event: July 29 – August 5
Odds: 7/2
Annie Lush, Lucy MacGregor and Kate MacGregor
Age: 32, 25 and 20
Main Event: Women's Elliot 6m Team
Rival: Team USA are their closest competitor for top spot.
Medal Prospects: Should get at least silver but will be aiming for gold
The team first came together in 2010 and have since won National, European and World Championship titles. Annie Lush has experience at Olympic level having been part of the GB set up in Athens in 2004. Lucy MacGregor, the elder of the two sisters, skippers the boat and has a long and impressive track record for a 25-year-old. Her younger sister Kate, 20, may not have as much experience but has ample skill. As a group they have already shown their ability and will be firmly in the hunt for a medal come Games time.
Dates of event: July 29 – August 11
Odds: 11/5
Zac Purchase & Mark Hunter
Ages: 26 and 34
Main Event: Lightweight Double Scull
Rivals: New Zealand
Medal Prospects: A disrupted 2012 so far means the pair are unlikely to do better than bronze.
Although they won in Beijing and are current world champions, the duo suffered some setbacks in their preparations for London. Illness played its part in some of their performances this year and they finished a disappointing sixth place in Munich. With their opponents pulling ahead there needs to be a real improvement but it would be a mistake to write this duo off.
Dates of event: July 29 – August 4
Odds: 7/2
Women's Hockey
Rival: The Netherlands are favourites and are also in Team GB's group.
Medal Prospects: The team should be in the hunt for bronze.
Team GB's women are ranked 4th in the world coming into the Olympics. An encouraging performance saw them finish runners-up in the Women's Championship Trophy at the start of the year but their most recent competition, the London Cup, saw them finish in fifth. However, four of the side's key players were unavailable for the competition so the team will almost certainly put on better displays in the Games.
Dates of event: July 29 – August 10
Odds: 11/2
Paul Goodison
Age: 34
Place of Birth: England
Main Event: Men's Laser
Rival: Tom Slingsby, Australia
Medal Prospects: Hot favourite for gold
Paul Goodison is the current reigning Olympic champion is his category and London will be his fourth Games. Coming into the Games the Yorkshireman is ranked number one in the world and holds the Olympic, European, World and British titles. With such a wealth of success and experience behind him, he will be expected to take gold but the highly talented Tom Slingsby cannot be discounted.
Dates of event: July 30 – August 6
Odds: 4/1
Alex Gregory, Tom James, Pete Reed, Andrew Triggs-Hodge
Ages: 28, 28, 30 and 33
Main Event: Men's Four
Rivals: Australia beat Team GB in June
Medal Prospects: Will be a hard fought battle for gold between GB and Australia
The team won gold in 2008 in a close race for the finish against Australia and France. This time round, with Alex Gregory rowing instead of Steve Williams, they will be looking to recreate that success. The Australian team are in great form so it promises to be a real battle.
Dates of event: July 30 – August 4
Odds: 8/13
Katherine Grainger and Anna Watkins
Age: 36 and 29
Main Event: Women's Double Scull
Rivals: The closest team to them are the Australians
Medal Prospects: Firm favourites for gold.
Katherine Grainger and Anna Watkins should be Britain's most certain gold at London 2012 and a victory in London would be the icing on the cake for Grainger who has won three Olympic silver medals in her career. The duo have been a fearsome undefeated partnership since they joined up in 2010, winning all three World Cup events this summer in the build-up to the Games.
Dates of event: July 30 – August 3
Odds: 4/11
Join our new commenting forum
Join thought-provoking conversations, follow other Independent readers and see their replies