Volunteer numbers receive Olympic boost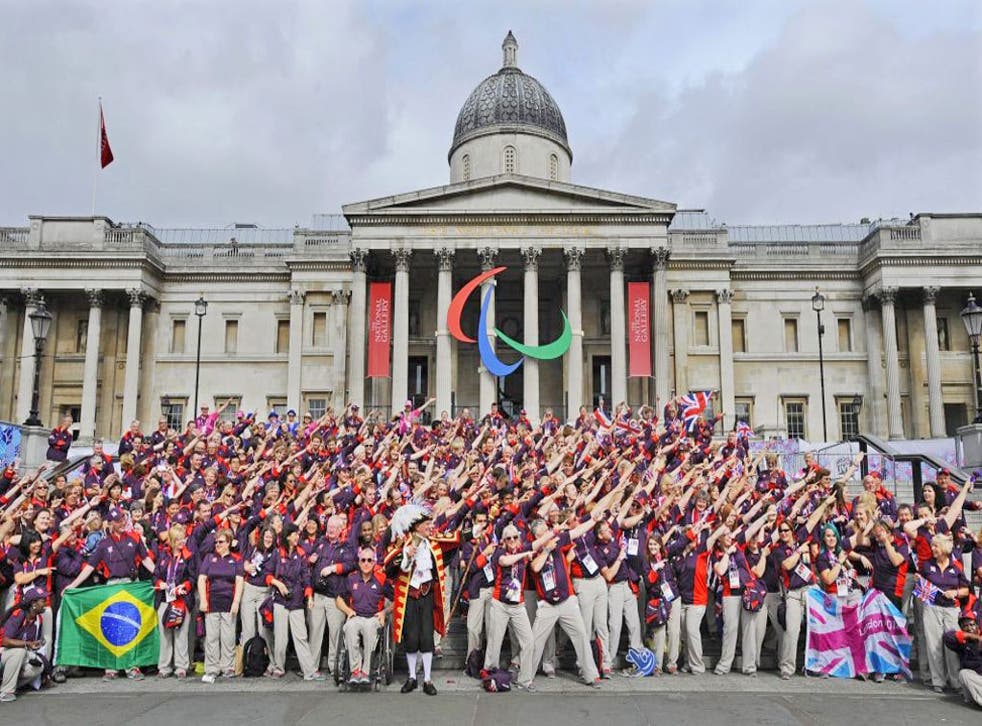 The steady decline in Britain's volunteer culture was dramatically halted by the Olympic and Paralympic Games as thousands both formally and informally offered to help others for the first time, an official review has revealed.
The Government and London Mayor Boris Johnson's report into the legacy of the Games was published yesterday and focused on "bringing communities together" through creating a legacy – the buzzword of London 2012 – of altruism.
It said that some one-third of the British public had wanted to become one of the volunteer force of pink-and-magenta-clad games makers and many were inspired to volunteer afterwards.
"We need to make the most of this magic moment and harness the enthusiasm for sport and volunteering that the Games has generated," said David Cameron last summer. Now it appears his plea has had some effect.
In the capital some 42 per cent of people were inspired to volunteer for the first time by the Games.
The number of people volunteering at least once a year in Britain has risen by 5 per cent from 39 per cent in 2010/11 to 44 per cent in 2012/13, the report said.
Many of the Team London volunteers were reunited yesterday in the Queen Elizabeth Park in Stratford. Mr Johnson said: "Our brilliant Olympic and Paralympic Games reignited a volunteering feel-good factor that spread across the city, compelling people from every walk of life to help out. Over the last 12 months, Team London has worked tirelessly to harness this goodwill ... Our research proves that more people are volunteering and that it is now rightly considered a crucial way of gaining valuable jobs and skills experience."
However, while the Government and Mayoral report into the Games volunteering was published yesterday with press announcements and photo opportunities, another review of the volunteering impact was released with less ceremony.
The Department for Culture, Media & Sport's "meta-evaluation" of volunteering legacy echoed the surge of interest in the first report, but warned, "... going forward the challenge will be to maintain and build on this momentum to ensure this enthusiasm is not lost".
It went on to say there was a "real need" to make sure local organisations continued to provide high quality opportunities to get involved in volunteering this summer.
Register for free to continue reading
Registration is a free and easy way to support our truly independent journalism
By registering, you will also enjoy limited access to Premium articles, exclusive newsletters, commenting, and virtual events with our leading journalists
Already have an account? sign in
Register for free to continue reading
Registration is a free and easy way to support our truly independent journalism
By registering, you will also enjoy limited access to Premium articles, exclusive newsletters, commenting, and virtual events with our leading journalists
Already have an account? sign in
Join our new commenting forum
Join thought-provoking conversations, follow other Independent readers and see their replies