Olympic Village is sold – at £275m loss
Adam Sherwin
Saturday 13 August 2011 00:00 Comments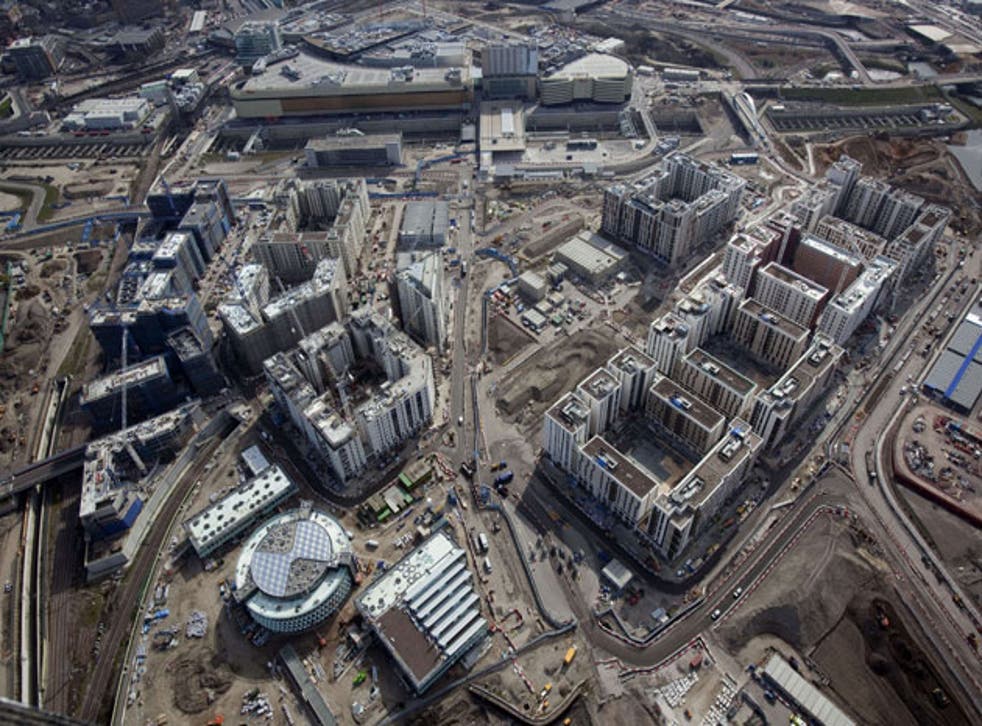 The London 2012 Olympic Village has become Qatar's latest sporting acquisition.
The property company of the Arab state's royal family has signed a £557m joint agreement with the British developer Delancey to buy and manage the athletes' village as private housing after the Games.
Qatari Diar and Delancey will take over 1,440 of the 2,818 homes on the site, inset, and acquire land to build up to 2,000 more. However, the deal still leaves UK taxpayers exposed to a £275m shortfall as private investors backed out of the construction project during the recession.
Budget figures show that the cost of the village's development will be £1.1bn. A further £268m has already been recouped from the sale of 1,379 affordable housing units on the site to Triathlon Homes.
The Qatari deal is expected to ensure that £324m will be repaid. Jeremy Hunt, the Culture Secretary, said the Qatar sale would "give taxpayers a great return". He added: "This is a fantastic deal that will give taxpayers a great return and shows how we are securing a legacy from London's Games."
Under the venture, the 27-hectare site will become a "new neighbourhood". It will have a mix of affordable housing, luxury new homes, schools, healthcare facilities and open space, Delancey said. The 1,440 homes will be rented out.
The deal creates the first UK private-sector residential fund of more than 1,000 homes to be owned and directly managed as an investment. The Qatari and Delancey partnership has also bought the right to develop six further plots of land for up to 2,000 houses.
The purchase is the latest in a long line of prize assets secured by the Qataris, which last year won the right to host the 2022 football World Cup. The London department store Harrods was sold to Qatar Holdings for a reported £1.5bn last year.
Boris Johnson, London Mayor, said the sale was a "great deal for London" that showed that large investors had confidence in east London's future.
Jamie Ritblat, chief executive of Delancey, said: "[It is] offering the chance to break the mould and create a sustainable leasing model to provide first-class accommodation for those who see the chance to rent long-term as the way forward."
Register for free to continue reading
Registration is a free and easy way to support our truly independent journalism
By registering, you will also enjoy limited access to Premium articles, exclusive newsletters, commenting, and virtual events with our leading journalists
Already have an account? sign in
Join our new commenting forum
Join thought-provoking conversations, follow other Independent readers and see their replies