Boxing: Australian Damien Hooper escapes punishment after wearing tee-shirt displaying Aboriginal flag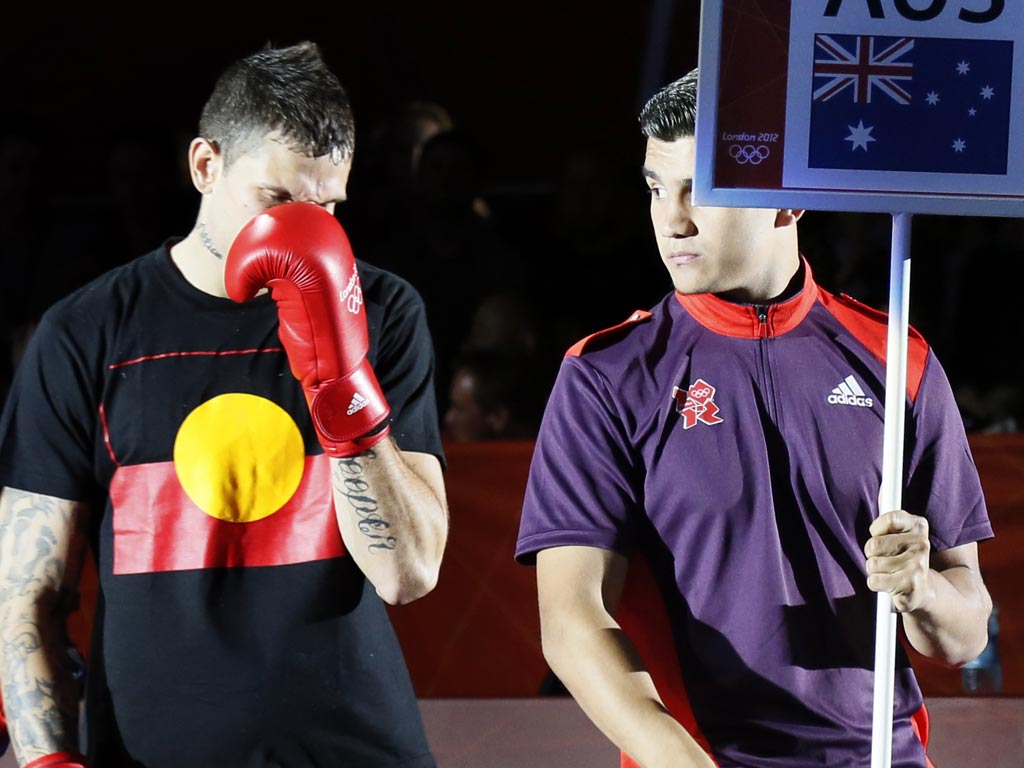 Australian boxer Damien Hooper has escaped censure from the International Olympic Committee after wearing a tee-shirt emblazoned with the Aboriginal flag into the ring for his opening bout in the light-heavyweight division today.
The 20-year-old Hooper, Australia's best hope of a boxing medal, wore the garment prior to the start of his bout against American Marcus Browne, in contravention of IOC rules which forbid athletes from making political statements.
Hooper was immediately criticised by his own Australian Olympic Committee, who said in a statement: "Damien has said he won't do it again and he intends to apologise to (Australian Chef de Mission) Nick Green."
And a spokesman for the IOC confirmed they would not seek to punish Hooper, who in 2010 became the first indigenous Australian to win a junior world title.
An IOC statement said: "It is in the first instance for the AOC to deal with their athlete and we fully support their approach."
After his fight, which he won 13-11 to reach the last 16, Hooper was unrepentant over his action, saying: "I'm Aboriginal, representing my culture, not only my country but my people as well.
"I'm very proud and that's what I wanted to do and I'm happy I did it. I was just thinking about my family and what mattered to me. It made my whole performance a lot better."
PA
Join our commenting forum
Join thought-provoking conversations, follow other Independent readers and see their replies