Paralympics 2016: Belarus official kicked out after staged pro-Russia protest during opening ceremony
One member of the Belarusian delegation held a Russian flag aloft during the opening ceremony's parade of nations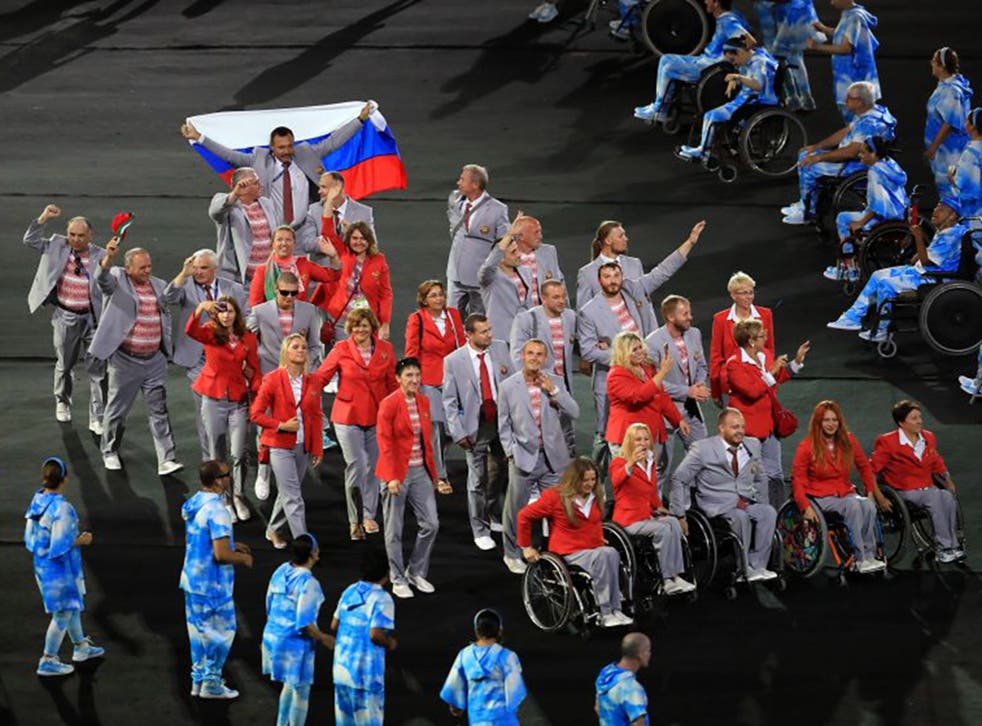 The Belarusian sports ministry employee who held a pro-Russian protest during Wednesday's opening ceremony has been forced out of the Paralympic Games.
The official held a Russian flag aloft in a show of solidarity with his country's neighbouring nation following their exclusion from the Games.
The International Paralympic Committee (IPC) says "the individual was quickly identified during the ceremony as a guest of the Belarus secretary general who should not have been part of the marching party in the first place."
Natalya Eismont, a spokeswoman for Belarusian President Alexander Lukashenko, said it was not a spontaneous gesture. She says "we stand with the Russian Paralympians."
The IPC banned Russia after the McLaren report found evidence of a state-sponsored doping programme in the country.
All 267 Russian Paralympic athletes who intended to compete in Rio have been suspended, including hundreds who personally contacted the IPC requesting exemption.
The IPC have also refused to allow Russian athletes from competing under a neutral banner.
The McLaren report, commissioned by the World Anti-Doping Agency and led by Canadian lawyer Richard McLaren, uncovered evidence of Russian state-sponsored cheating at several major international competitions since 2010.
The programme was executed at London 2012, the 2013 World Championships in Moscow, the World University Games in Kazan and at Sochi 2014.
The Court of Arbitration for Sport dismissed an appeal by the Russian Paralympic Committee to overturn its suspension last month.
Additional reporting by AP
Join our new commenting forum
Join thought-provoking conversations, follow other Independent readers and see their replies