Baroness Grey-Thompson questions if Paralympic classification is fit for purpose
The 11-time Paralympic champion was speaking as a witness at the DCMS committee hearing into claims British athletes have manipulated the process which ensures fair competition in the sport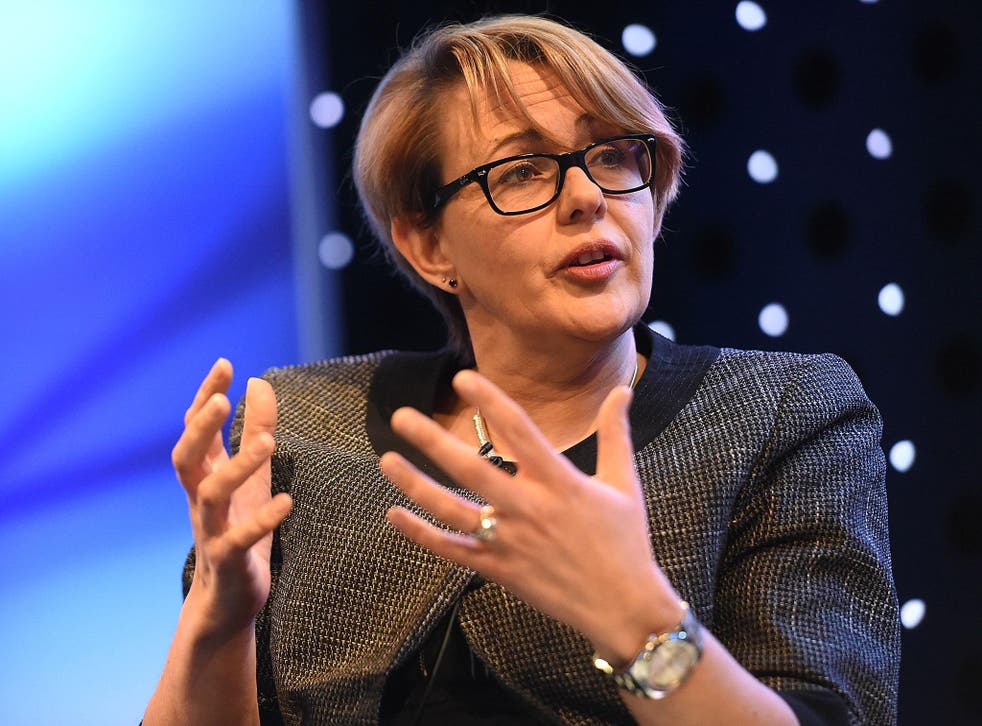 The classification system which underpins Paralympic sport cannot be said to be "fit for purpose", Baroness Tanni Grey-Thompson has told a panel of MPs.
The 11-time Paralympic champion was speaking as a witness at the Digital, Culture, Media and Sport (DCMS) committee hearing into claims British athletes have manipulated the process which ensures fair competition in Paralympic sport.
When asked by Giles Watling MP if the current system is fit for purpose, Grey-Thompson said: "We need to ask the question whether classification is fair and transparent and whether athletes can make an appeal or complaint in an open and fair process.
"Judged on what I have been told, I don't believe we can answer that question right now."
Grey-Thompson was the first of three witnesses scheduled to appear before the influential panel, with classification campaigner Michael Breen and British Paralympic Association chief executive Tim Hollingsworth also giving oral evidence.
The former wheelchair racer turned parliamentarian was mainly questioned about the evidence she gathered during the duty of care in sport review she did on behalf of DCMS last year.
She explained she had heard from athletes and their parents who believed the classification system was open to abuse and had been abused by other British athletes.
She also said she was placed under "extreme pressure" by "bodies within the system" to find out the details of those allegations, which she refused to give as they had come to her under the condition of anonymity.
These claims had initially led the 48-year-old to think the classification process should become entirely independent - a recommendation she included in an early draft of her report - but she later changed that recommendation to calling for an investigation into the process first.
Grey-Thompson also told the panel that some athletes had told her they had been threatened with deselection from teams for raising concerns about the classification of other athletes.
This claim was picked by Breen, who used his daughter Olivia's experience as an example.
The sports lawyer told the MPs that Olivia, a sprinter and long jumper, was originally told she would be selected for the 4x100 metres relay at last year's Rio Games but was then dropped at the last moment and replaced with an athlete "who had not been doing any relay training or was even at the holding camp".
This claim was one of several serious allegations made by Breen, who said he was appearing before the panel as a spokesman for a group of concerned athletes and their parents.
The committee's chairman Damian Collins prefaced Breen's testimony by thanking him for the significant amount of documentation he had provided to support his evidence but told him the panel would not be publishing it yet because they needed more time to digest it and give those affected by it the right to reply.
Collins also made it clear that the panel was uncomfortable with the idea of Breen naming athletes he believes have cheated the system when they were not present to defend themselves.
This, however, did not stop Breen from naming British sprinter Sophie Hahn as an example of an athlete who has wrongly been put in the T38 class. He claimed this was privately acknowledged to him by British para-athletics head coach Paula Dunn. Hahn has been contacted for comment.
Breen then explained the history of his complaints about the classification system, initially with UK Athletics (UKA) and the British Paralympic Association (BPA) and then with the International Paralympic Committee (IPC).
This eventually led to him meeting the IPC's head lawyer Mike Townley, who Breen said came to agree with him about the system's faults and even shared some documentation with him about a British athlete's incorrect classification.
Having been reminded by Collins not to name the athlete, Breen explained this was an athlete with "remitting and relapsing" multiple sclerosis in the T38 class, which he repeated described as the "traditional" home for athletes with cerebral palsy.
Breen said this case was an example of how athletes are currently classified by people without adequate medical expertise, international classifications are sometimes carried out by people of the same nationality as the athlete and "it is all too easy" for national governing bodies to exert influence to make sure certain athletes get the right classification.
As a result of all this, Breen said athletes with cerebral palsy are being "humiliated" by less disabled competitors and they are "effectively being pushed out of the sport".
He then claimed that IPC summer sports boss Ryan Montgomery told him British athletes had been gaming the system since the arrival of Dunn's predecessor as para-athletics head coach, Peter Eriksson, and suggested a "very successful" T34 athlete had been improperly moved from a more competitive class.
This explosive claim was then followed up by another when he said former UKA chairman and World Para Athletics technical committee boss Ed Warner told Townley to "drop" his probe into the classification system.
The MPs had hoped to hear from Eriksson via video link from Canada but technical issues meant the Swedish coach was unable to join in and will now send written answers to the panel's questions.
This meant Hollingsworth was left to rebut Breen's claims on behalf of the British sporting establishment on his own.
He started his testimony by admitting there are "areas that can and must be improved" but denied that athletes were being systematically failed.
Hollingsworth said the debate around the classification system was an example of Paralympic sport's "growing pains" and likened it to a school striving to be ranked as "outstanding" by the education regulator Ofsted.
Collins, however, disagreed and said the panel had received written evidence that suggests "it is much more serious than that and if it was a school it would be in special measures".
Hollingsworth then spent the next 45 minutes explaining that he agreed with new IPC president Andrew Parsons' review of the classification system, believes "it is time to look at leaving classification to an independent body" and wants British sport, across the board, to introduce better whistleblowing and grievance procedures for athletes.
The MPs, however, wanted him to apologise to the athletes who have complained to Breen, Grey-Thompson and them about classification-related cheating.
He repeatedly refused to do so, saying there was no need for a "collective apology" as there have been no proven cases of intentional misrepresentation and he did not understand what he was being asked to say sorry for.
This annoyed some of the panel, with Collins saying he found it "depressing" to hear Hollingsworth say he lacked the power to address this situation after six years in the job, and the BPA boss did eventually offer a very qualified apology to any athlete or parent who felt aggrieved by the process.
Meanwhile, Eriksson tweeted that he was watching online and found it "shocking to hear Mr. Breen bluntly lying".
PA
Register for free to continue reading
Registration is a free and easy way to support our truly independent journalism
By registering, you will also enjoy limited access to Premium articles, exclusive newsletters, commenting, and virtual events with our leading journalists
Already have an account? sign in
Register for free to continue reading
Registration is a free and easy way to support our truly independent journalism
By registering, you will also enjoy limited access to Premium articles, exclusive newsletters, commenting, and virtual events with our leading journalists
Already have an account? sign in
Join our new commenting forum
Join thought-provoking conversations, follow other Independent readers and see their replies