British Paralympic Association launch new code to clarify classification concerns
Athletes who have concerns about their own or a rival's classification can now lodge a complaint with an independent body
Wednesday 28 February 2018 08:35
Comments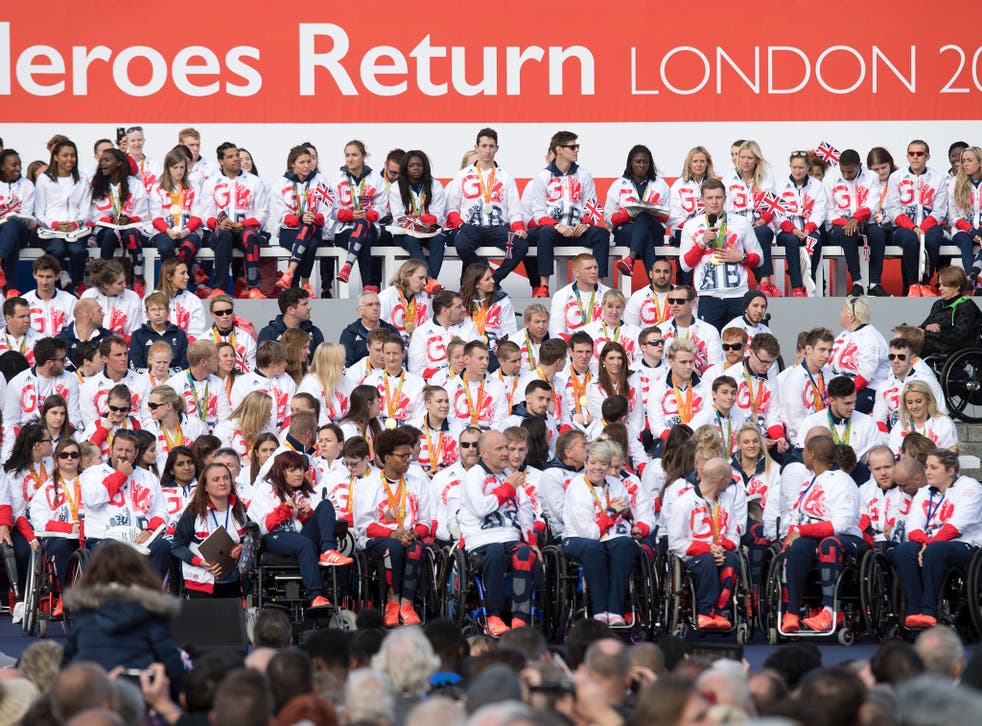 British athletes with concerns about their own or a rival's classification will be able to lodge a complaint with an independent body more easily thanks to a new code, the British Paralympic Association [BPA] has claimed.
Having consulted with nearly 400 athletes and governing bodies over the last year, the BPA's "UK Athlete Classification Code" is based on improvements the International Paralympic Committee introduced in 2015.
That means the domestic system will be aligned with international rules, which should avoid some of the controversies that led to the BPA and UK Athletics having to answer questions from MPs on the Digital, Culture, Sport and Media committee last October about how British stars are classified.
Then, both the BPA and UKA strongly rejected claims from some within the sport that leading British athletes had intentionally misrepresented the level of their impairment to compete in an easier class.
The IPC backed the British authorities but it was acknowledged the UK system could be more transparent, with the BPA taking more responsibility for helping athletes with grievances.
BPA chief executive Tim Hollingsworth told Press Association that the governing body was not setting itself up to police classifications and, even if it wanted to, was not the best-placed to answer grievances or investigate claims of misrepresentation.
But last year's controversies, combined with lessons already learned, have convinced the BPA that it can be a "conduit" for athletes with concerns to more independent bodies than them or the national governing bodies.
This independent body could be the proposed new ombudsman for sport or the existing arbitration service, Sport Resolutions.
"This code sets down the rights and responsibilities of everybody involved in the classification system much more deeply and strongly," said Hollingsworth.
"Education is a key part of it but it's also a recognition of the growth in Paralympic sport and how important it is that everybody has faith in the system and understands how it works."
The bedrock of fair competition in Paralympic sport, classification groups athletes into classes, depending on how much their impairment impacts them in each sport or discipline.
Eight-time Paralympic dressage champion Sophie Christiansen, a member of the BPA's athlete commission and classification advisory group, said: "There is a lot of misunderstanding of the classification process and who is responsible for what, which can arouse suspicion.
"Anything that helps everyone better understand this is to be warmly welcomed and I think this code is a great positive step forward."
The new code comes into effect on March 1 and, following an implementation phase, its adoption will be a condition of BPA membership.
PA
Register for free to continue reading
Registration is a free and easy way to support our truly independent journalism
By registering, you will also enjoy limited access to Premium articles, exclusive newsletters, commenting, and virtual events with our leading journalists
Already have an account? sign in
Register for free to continue reading
Registration is a free and easy way to support our truly independent journalism
By registering, you will also enjoy limited access to Premium articles, exclusive newsletters, commenting, and virtual events with our leading journalists
Already have an account? sign in
Join our new commenting forum
Join thought-provoking conversations, follow other Independent readers and see their replies