How the Beijing Paralympics brought China's disabled population in from the cold
Clifford Coonan
Friday 24 August 2012 17:09 Comments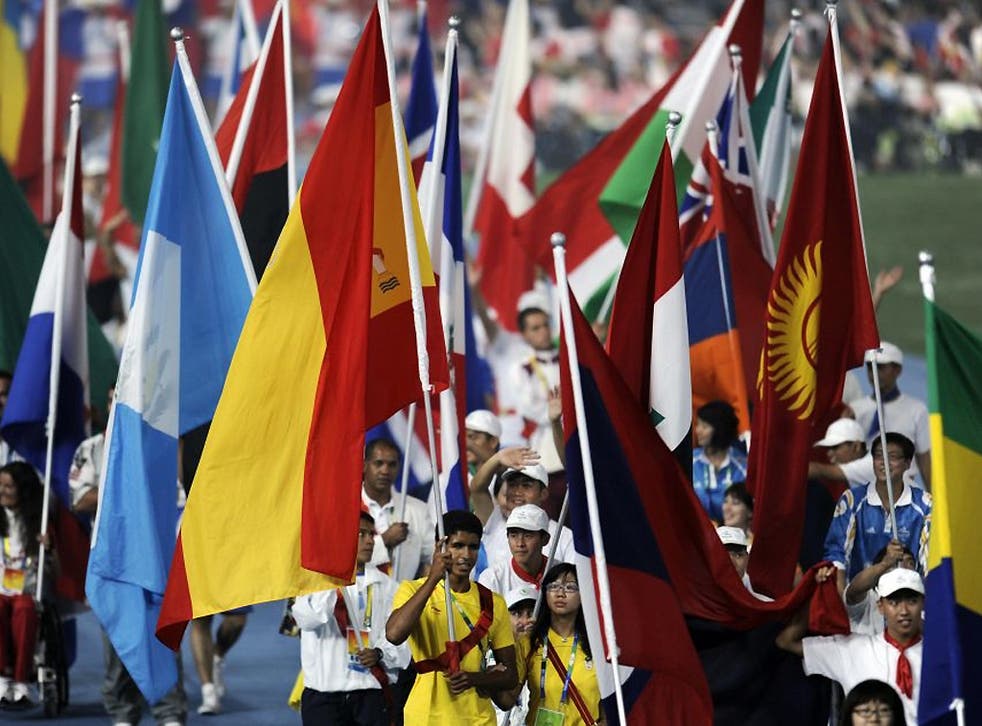 Blind since the age of six, Chen Liangliang has followed a traditional career route for the visually impaired in China, becoming a masseur. In his trade, after all, eyes can be of little extra aid when gifted with healing hands. But in a country where convention has for so long meant millions of other disabled citizens enduring lives of poverty and social disregard – sometimes even extending to slavery – Chen's ability to pursue his old high-school passion of blind goalball at the London Paralympics exemplifies how things may finally be changing.
"I do massage for a living, but goalball is my hobby," Chen said when interviewed recently by a local news agency proudly touting him as one of the nation's finest Paralympic hopes. "I enjoy being in the group, it is positive, happy and meaningful, plus it can bring honour to me and my country."
His sport is a cross between football and dodgeball, whereby players try to roll the ball at high speed into the net, using only bells placed inside the ball to judge its location. The higher profile given to such innovative games by the Beijing Paralympics in 2008 has benefited plenty in a country where there are nearly 83 million people with disabilities, according to the most recent data from the China Disabled Person's Association.
For years, disturbing reports emerged of disabled children being tortured, abandoned, sold into servitude or forced to beg on the streets – stories that occasionally still break into the news even now. But after investing heavily in the 2008 Paralympics, China did much to bring disability into the public eye; not only did it produce a fantastic spectacle, it also topped the medals table with a total of 89 golds. This really has wrought changes in people's attitudes, says Zheng Xiaojie, secretary of the Hong Dan Dan centre, an organisation supporting the blind in Beijing.
"Ordinary Chinese people were able to understand disability better than before," Ms Zheng told The Independent. And although the disabled people in China still face many hurdles, she said, after the 2008 Games "many disabled people became more confident, asking about their rights. Before they had been very quiet."
In the run-up to the Games, some members of the Chinese Paralympics team have already captured the public's imagination. One is Tang Xuemei, an 18-year-old volleyball player from Sichuan, who lost a leg during the 2008 earthquake. "When I first went to the training centre, I didn't really know what volleyball was."
With luck the London Paralympics will inspire many more to discover a new sport – and new freedom.
Register for free to continue reading
Registration is a free and easy way to support our truly independent journalism
By registering, you will also enjoy limited access to Premium articles, exclusive newsletters, commenting, and virtual events with our leading journalists
Already have an account? sign in
Join our new commenting forum
Join thought-provoking conversations, follow other Independent readers and see their replies