Paralympics 2016: Iran sitting volleyball star Morteza Mehrzadselakjani becomes tallest ever Paralympian
Mehrzadselakjani stands at 8ft 1in and has guided Iran to two victories from two matches in Rio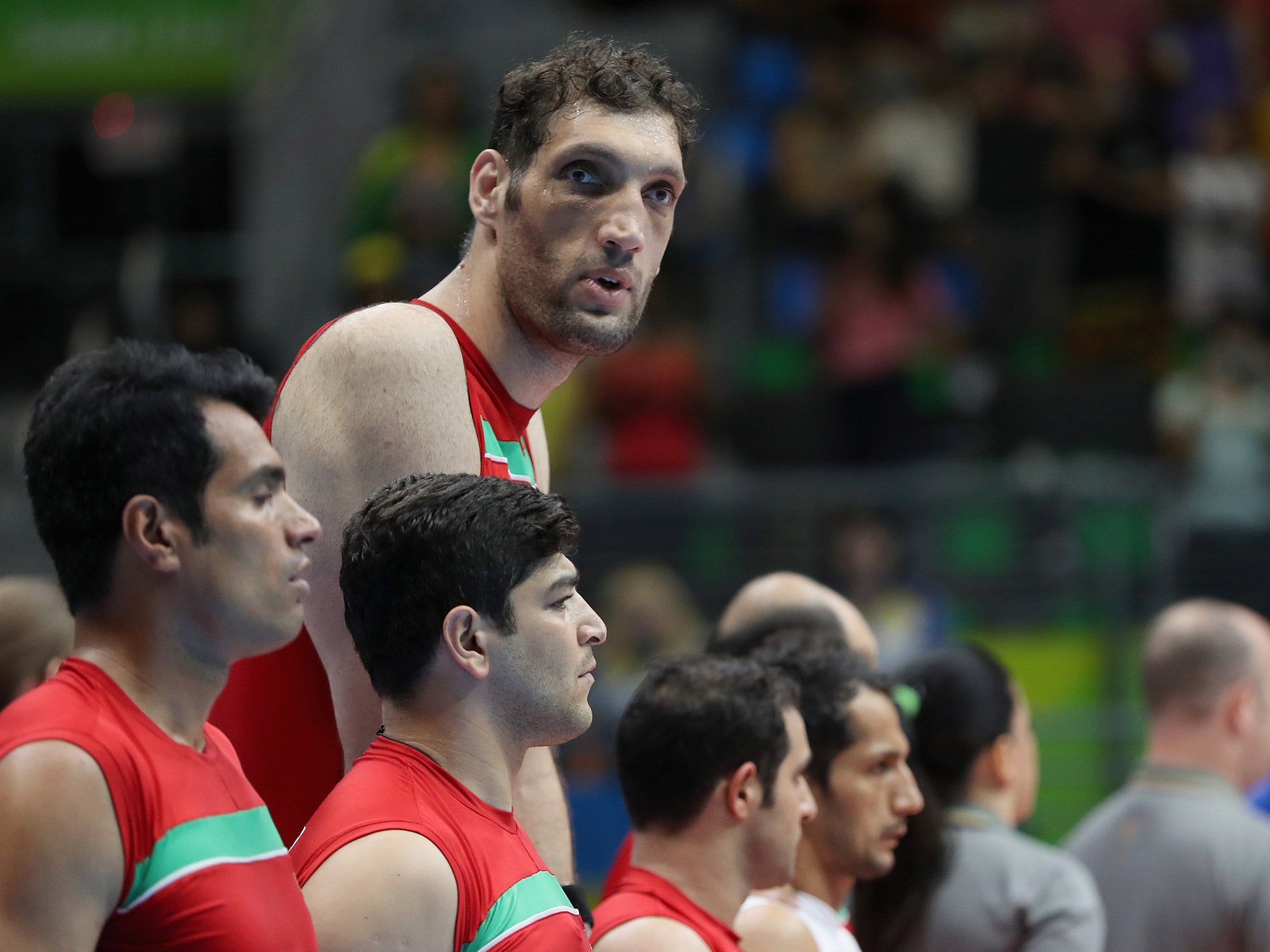 A Paralympian has broken another world record at Rio 2016 after becoming the tallest athlete to compete in the history of the Paralympics, standing at an incredible 8ft 1in tall.
Iran's Morteza Mehrzadselakjani couldn't help but stand out alongside his sitting volleyball teammates on Wednesday with his height – measured at 2.46m – ensuring he towered over the rest of the side along with the opposition.
With Mehrzadselakjani – known by the team as 'Mehrzad' – in the side, Iran have genuine hopes of a gold medal in the sitting volleyball as he gives them an advantage in his ability to both block at the net and fire over returns from a much higher trajectory that their opponents.
28-year-old Mehrzadselakjani was diagnosed with acromegaly from a young age, a condition that causes abnormal bone development during growth, and his participation has gone down in history after he became the tallest athlete to compete in the Paralympics having helped Iran to victory against both China and Bosnia-Herzegovina.
However, Mehrzadselakjani also has to compete with a second disability after suffering injuries in a bike accident when he was 15. Mehrzadselakjani hurt his pelvis that caused his right leg to stop growing, and it is now 15cm shorter than his left leg.
As a result, Mehrzadselakjani often has to use a wheelchair to travel as walking is unbearable doe to the large difference in leg length, and the injury – along with his existing condition – led to his exiling himself from the outside world. It wasn't until an Iranian coach saw him on television and invited him to compete with an aim of reaching the Paralympics that Mehrzadselakjani took up sitting volleyball.
Paralympics: Five foreign athletes to look out for
Show all 5
"I was alone, I was depressed, but my life has changed from playing sitting volleyball and being a Paralympian," Mehrzadselakjani said when speaking to an Iranian television channel. Should Iran reach Sunday's final, Mehrzadselakjani will have the chance to win a gold medal on his 29th birthday.
Join our commenting forum
Join thought-provoking conversations, follow other Independent readers and see their replies