Rio Paralympic medallist stopped from boarding flight home with spare prosthetic leg
Tyrone Pillay was prevented from boarding a plane back to Durban
Jack Austin
Wednesday 21 September 2016 14:05 Comments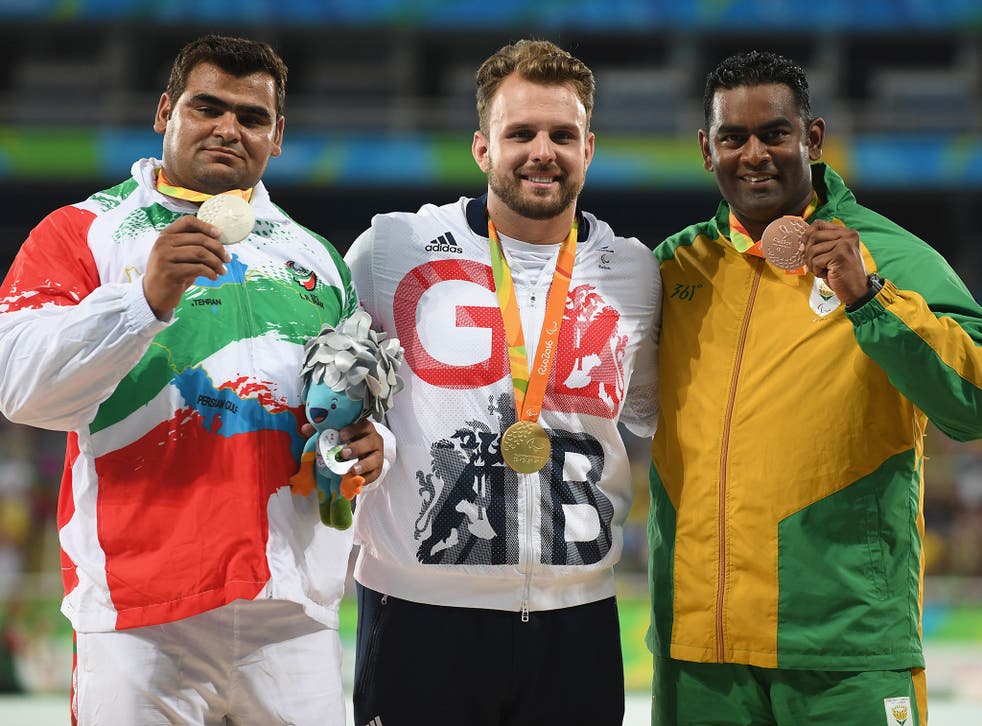 A South African Paralympic bronze medallist was barred from boarding a flight with his spare prosthetic leg on Tuesday.
Tyrone Pillay, who won bronze behind Team GB's Paralympic champion Aled Davies in the T42 men's shot put, was prevented from getting on the plane as he returned home from Rio.
Phillay revealed on Twitter that an employee of South African Airways had stopped him from getting his connecting flight from Johannesburg to his home town of Durban while carrying his spare prosthetic, despite carrying it on for the inital flight from Sao Paulo.
"Terrible treatment of a Paralympic athlete as the staff refuse to allow my prosthetic leg on board," Phillay tweeted.
"Can't believe I get treated like this after winning a medal for our country. Totally disrespectful.
"A lot of people don't get it. It's not only about me but about everyone and respect for all."
South African Airways was the official carrier of the South African team for the Olympic and Paralympic Games and a spokesman apologised for the mistake and said he should have had no problems boarding.
"Our policy makes provision for passenger assistive devices to be carried into the cabin," said airline spokesperson Tlali Tlali.
"Mr Pillay's prosthetic legs fall under this classification and should have been allowed."
"We have offered an inconsistent service. He was allowed to board our flight from Sao Paulo to Johannesburg, so we want to establish from the staff member here exactly what happened," he added.
"SAA has already made contact with Mr Pillay and we have apologised to him."
Register for free to continue reading
Registration is a free and easy way to support our truly independent journalism
By registering, you will also enjoy limited access to Premium articles, exclusive newsletters, commenting, and virtual events with our leading journalists
Already have an account? sign in
Join our new commenting forum
Join thought-provoking conversations, follow other Independent readers and see their replies