Paris 2024 Olympics surfing to be held in Tahiti 10,000 miles away from France
Athletes face being a 22-hour flight away from the Olympic Games after the French Polynesian island was selected to stage the 2024 surfing competition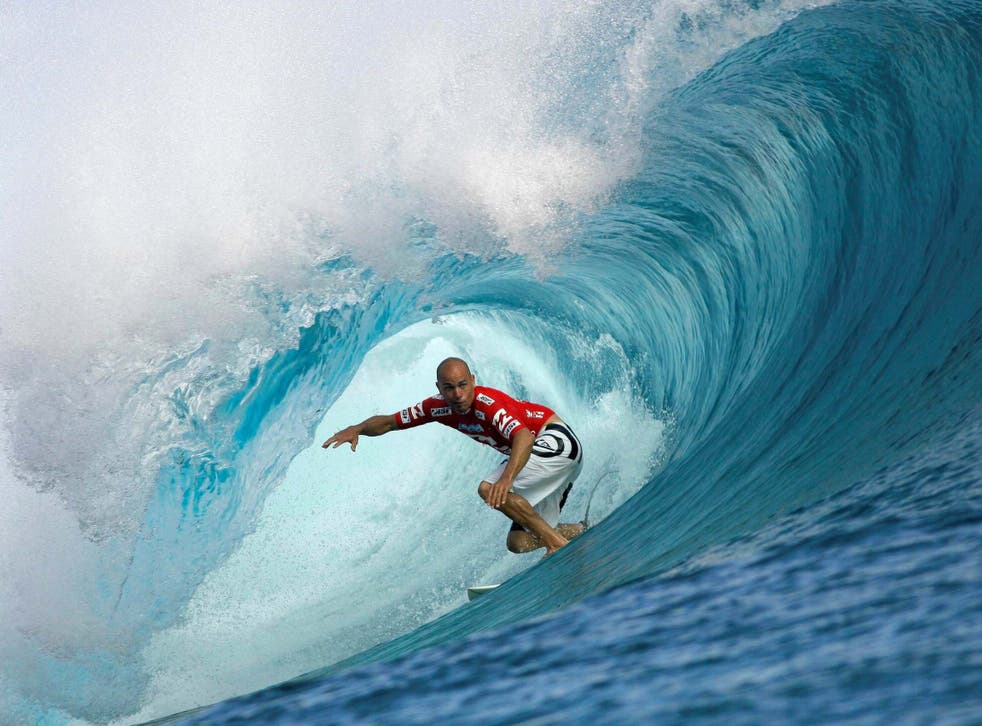 The Paris 2024 Olympic organisers have unveiled plans to host the Games' surfing event in Tahiti – 9,760 miles away.
The audacious move is an attempt to take the sport to the famous Teahupo'o beach on the French Polynesian island, which is located nearly 10,000 miles away in the Pacific Ocean.
Teahupo'o was selected ahead of the four other nominated candidates, with Biarritz, Lacanau and Les Landes – all located on the south-west coast on mainland France – and La Torche in the north-west missing out.
Announcing the decision to take the event to the other side of the world, the official Paris 2024 Twitter account posted a statement along with a video of the large, thick-blue waves that will await competitors in Tahiti – should the move be ratified by the International Olympic Committee who still need to approve the location.
Many fans queried why surfing hotspots in France, such as Hossegor in the Les Landes region, were not selected given that the Atlantic coastline would provide larger waves than what Japan 2020 is expected to have on offer next summer in Chiba.
Yet while the west coast of France offers waves of up to three metres, Teahupo'o can boast some of the biggest swells in the world, and would also fit in geographically with the regular international surf calendar.
"It's an extremely pleasant surprise and recognition for our history that will restore honour to Polynesia, where surfing began," said Lionel Teihotu, the president of Tahiti's surfing federation.
Tahiti is a 22-hour flight from Paris and tickets could cost more than £2,000 as certain times of the year, with the Pacific Island 10 hours behind France.
Register for free to continue reading
Registration is a free and easy way to support our truly independent journalism
By registering, you will also enjoy limited access to Premium articles, exclusive newsletters, commenting, and virtual events with our leading journalists
Already have an account? sign in
Register for free to continue reading
Registration is a free and easy way to support our truly independent journalism
By registering, you will also enjoy limited access to Premium articles, exclusive newsletters, commenting, and virtual events with our leading journalists
Already have an account? sign in
Join our new commenting forum
Join thought-provoking conversations, follow other Independent readers and see their replies