Rio 2016: The story of Daniel Goodfellow, Olympic bronze medallist and Tom Daley's synchro partner
Goodfellow was almost forced to quit the sport with a shoulder injury two years ago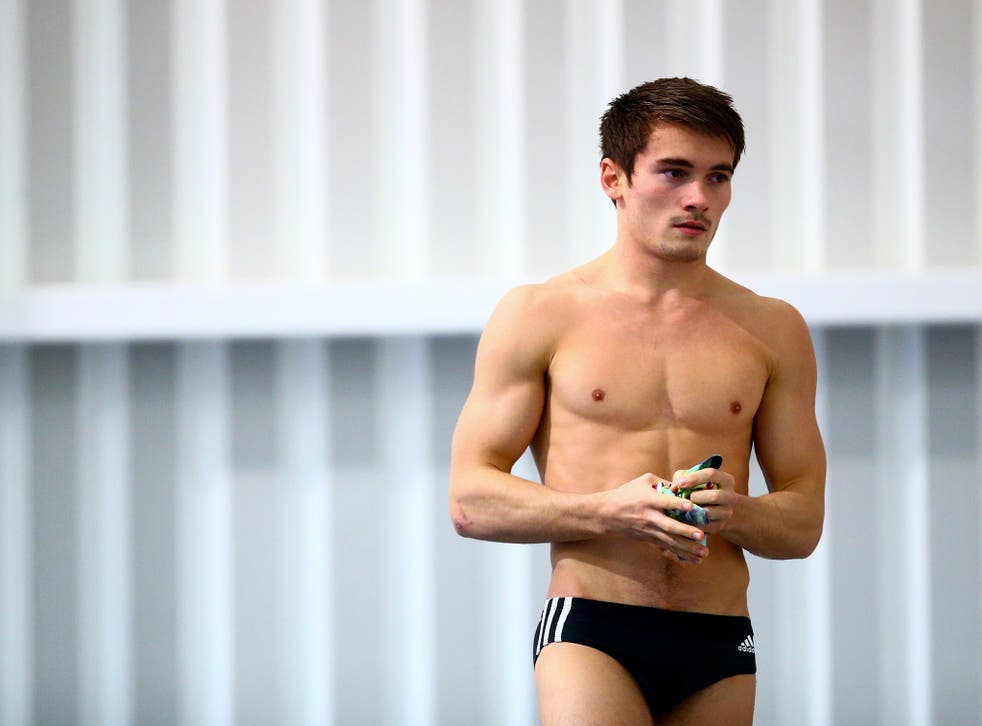 First it's Happy Olympic Nan, now it's Disappointed Olympic Mum.
Daniel Goodfellow's mother was so irked by the coverage of her son's bronze-medal winning exploits in partnership with Tom Daley that she dived in, complaining to one newspaper over their choice of picture, describing it as "insensitive".
Goodfellow wasn't in it, you see. And it takes two to tango. It certainly takes two to take part in a synchronised diving event and finish on the podium as Daley and Goodfellow did on Monday night here in Rio.
Of course, Daley is a household name due to his exploits at the Beijing Olympics where he was Britain's youngest competitor, his bronze medal win at London 2012 and – perhaps less so – due to his appearances on the TV "celebrity" show Splash.
But Goodfellow has his own tale, part of which is that he nearly quit the sport in 2014 when he was struck down by a shoulder injury that needed surgery.
"He damaged a nerve, so couldn't control his scapula and shoulder blade," his coach Marc Holdsworth told the BBC. "We feared he would be out of the sport. We found a specialist and he strapped him to the table on Christmas Eve 2014 and managed to fix him."
The surgery meant Goodfellow was unable to compete in 2015 due to injury and only met Tom Daley 10 months ago – which only makes this week's bronze-medal winning efforts all the more remarkable.
Born in Cambridge where he first started on the boards, he dived to prominence in the European Junior Championships in 2011 aged just 14, winning bronze in the 3m springboard. Two years later he turned that into gold in the 10m platform.
Rio 2016 Olympics - in pictures

Show all 74
Ben Cutmore, of the Cambridge Diving Team, remembers watching Goodfellow as a youngster in their pool. "When I was little, I always used to sit up in the balcony after my training had finished to watch him and I thought he was amazing," he says. "I wanted to be as good as him one day."
In 2014 Goodfellow progressed rapidly, combining with Matty Lee to land 10m Synchro bronze at the opening two World Series legs in Dubai and Beijing. He was all set to appear at the Commonwealth Games in Glasgow when an elbow injury struck, denying him the chance of his first major global gig.
He then injured that shoulder – highlighting the strain on the body diving can take – which ruined last year. It wasn't until January this year that he was able to get back to competitive action – and first teamed up with Daley, three years his senior, following a move to the Plymouth Diving Club. That's just seven months ago. At the British National Cup he won bronze in the individual 10m competition and gold with Daley in the 10m synchro.
The pair earned Great Britain an Olympic spot by winning the bronze at the World Cup in February and have been regularly in the medals – bronzes and silvers – at each of the World Series events that followed.
They have gelled quickly, but weren't gelling quickly enough so Goodfellow moved in with Daley in London so that they could train together in the lead-up to Rio. "Dan has come back from injury a lot stronger," Daley said this year. "He has been able to step up to the big dives with ease."
"Me and him had a little bit of a tear over the phone," his coach Holdsworth added after the bronze medal win. "To have the honour and privilege to work with him and create the athlete he is today is just incredible."
And to think, he nearly gave it all up.
Register for free to continue reading
Registration is a free and easy way to support our truly independent journalism
By registering, you will also enjoy limited access to Premium articles, exclusive newsletters, commenting, and virtual events with our leading journalists
Already have an account? sign in
Register for free to continue reading
Registration is a free and easy way to support our truly independent journalism
By registering, you will also enjoy limited access to Premium articles, exclusive newsletters, commenting, and virtual events with our leading journalists
Already have an account? sign in
Join our new commenting forum
Join thought-provoking conversations, follow other Independent readers and see their replies