Rio 2016: Fiji award Ben Ryan with honorary native name and land following Olympic rugby sevens gold
The 44-year-old Englishman guided Fiji to Olympic gold in the inaugural rugby sevens tournament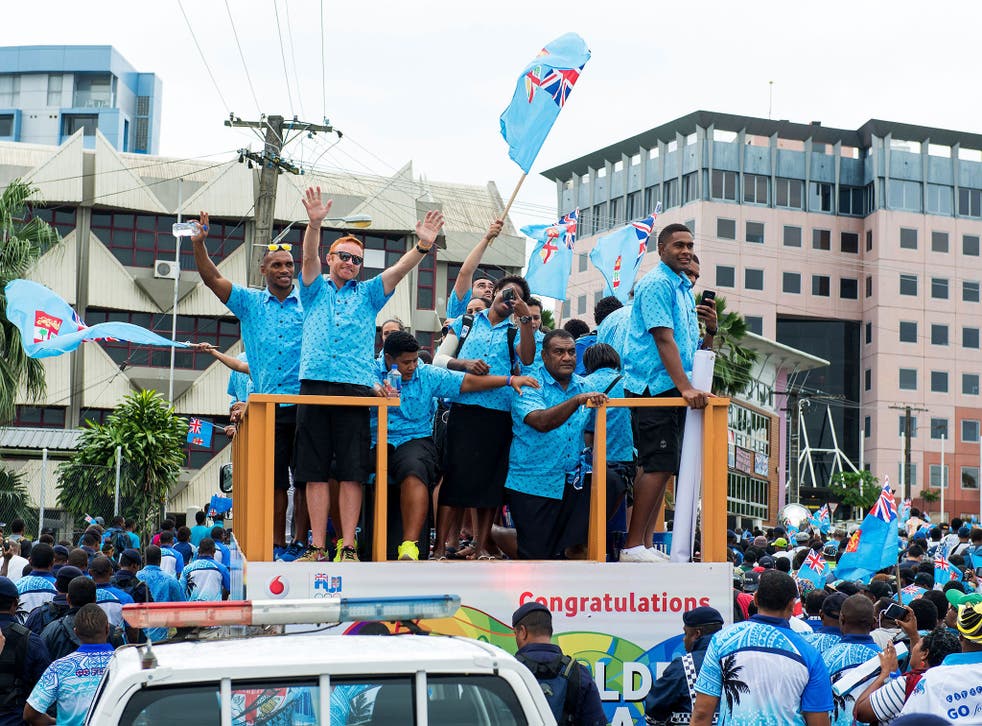 English coach Ben Ryan has been gifted three acres of land in Fiji as well as a honorary native name after guiding the Pacific island nation to rugby sevens gold at Rio 2016.
The 44-year-old Englishman, who was also England's head coach between 2007 and 2013, oversaw Fiji's campaign in the inaugural Olympic rugby sevens tournament.
His team took the competition by storm and blew Great Briton away in the final of the tournament, beating the British side 43-7 to claim Fiji's first ever gold medal at the Games.
Ryan has been lauded as a national hero by the island nation and has already received the Companion of the Order of Fiji – the highest honorary title that can be awarded under the Order – from Fijian president Jioji Konrote.
Speaking immediately after the game, Konrote said: "It's history in the making. Our first gold medal in the Olympics and we are all very proud to be Fijians right now.
"It props up little, tiny nations like us. We don't have the money and the financial support that Great Britain has – but we managed to beat them."
In addition to his Order title, Ryan has now been bestowed with a traditional chief's name - Ratu Peni Raiyani Latianara – by the people of Serua, one of Fiji's 14 provinces.
The honour comes with three acres of land which the coach received on Sunday in front of hundreds of Fiji supporters.
Despite the success at Rio, it's understood that the Englishman will be stepping down from the position.
Ryan admitted that he's since received 20 job offers, including a lucrative contract with the Japanese rugby sevens team.
He is also believed to be considering the option of Super Rugby in Australia and New Zealand.
Join our new commenting forum
Join thought-provoking conversations, follow other Independent readers and see their replies