Rio 2016: How did we beat China at the Olympics? Here are eight reasons why
From ruthlessness to team spirit, Ian Herbert gives his eight top reasons why Britain beat China to second place in the medals table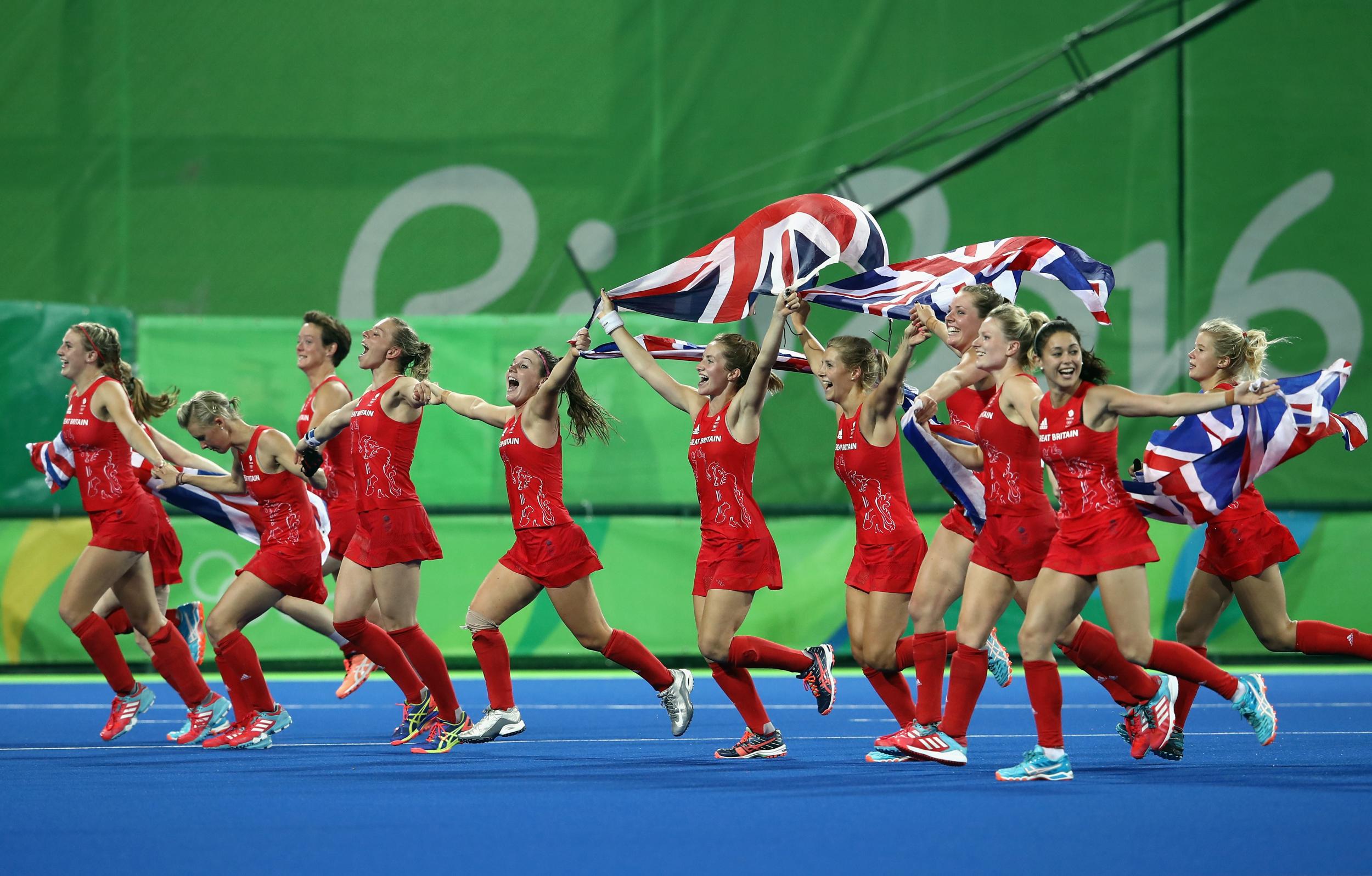 Britain has beaten a China – a country of 1.3bn population - to take second place in the Rio Olympics, justifying UK Sport chief executive Liz Nicholls's declaration that we are now a sporting "superpower." How on earth did we manage that?
Money
An 18-year investment of National Lottery money is the fundamental reason for success. Joe Joyce's boxing silver was the 700th by Olympians and Paralympians since 1997. Other nations have claimed our cyclists' and rowers' success is 'bought' though they have big money and are just less transparent about how they spend it.
Australia's cyclists benefit from a significant investment in aerodynamic equipment. New Zealand's rowers don't pay for a rowing lake and high performance facility, while the British team has to pay for its Caversham facility out of its UK Sport grant. China has invested £30m on preparing its skeleton team for the Pyeongchang Winter Olympics, five times the sum Britain will spend.
Rio 2016 - picture highlights of games
Ruthlessness
A huge factor. UK Sport want to know that sports are delivering on promises. If they are not, the sport loses funding. Theirs is constant scrutiny. British Cycling found themselves with a six-point action plan in the Spring of last year after UK Sport director of performance Simon Timson headed to Manchester to examine their level of preparedness. British Swimming leadership was flabby so Dennis Pursely and Michael Scott were sacked and replaced with Bill Furniss and Chris Spice. The swimmers' tendency not to participate in Team GB's pre-Games preparation camp would have to stop, British Swimming were told. In most other nations, individual federations are not subject to this scrutiny and operate individually.
Penury
Cyclist Jason Kenny, now a six-times Olympic Champion, collects a mere £28,000 tax free in UK Sport means-tested funding because he has so few sponsors. The professional badminton players who took bronze earn a mere £26,000 in lottery funding, seeking to supplement it with sponsorship. The lottery money is more focussed on medical science and work on injuries. BAE Systems have provided help in the science of Taekwondo success, helping deliver Lutalo Muhammad his silver. Some of the leading motivational speakers and management consultants have been sent into individual sports to make them more effective. But none of that pays the rent. They do it because they love it.
Superstar effect
The stars have been encouraged to inspire the unknowns and delivered in spades. The golfer Justin Rose – career earnings £35m – has been a huge figure in the Olympic Village, swapping his usual five-star existence on the circuit for a narrow single bed. During one of the rounds which took Rose to Olympic gold last week, he spotted the young gymnast Nile Wilson behind the ropes in the crowd. "What are you doing there? Come and join us on this side," he told Wilson. When Rose landed his hole-in-one on the first day of competition, he made sure that Wilson had the ball to keep. The 20-year-old couldn't believe it. Six days later, he took a bronze.
Olympic obsession
Who cares about world championships? Not British Cycling, its riders sometimes feel. The kit which Jason Kenny, Laura Trott, Mark Cavendish and Co wore at London 2012 has been withdrawn from them until now, while most other nations will have worn theirs multiple times. For the British, the idea is to make this special. "The shiny stuff comes out and we see people we haven't seen for four years," Jason Kenny said of this Olympic obsession.
Team GB's Rio 2016 gold medals
Show all 26
Playing the long game
When the British women bombed out of the 2014 hockey World Cup, some feared their Olympic funding for Rio might go. But where Britain differs from almost every other sporting nation is by investing in sports over eight years, rather than two to four-years. The shorter span of funding mean that everything is built around the next Olympics. Britain plays the long game, while its athletes train full-time with some of the world's best coaches and support staff through the Institute of Sport.
Being a team
All athletes have had a form of the Team GB livery worked into their kit. All have had a Union Flag cushion and doormat adorning their Olympic Village flat. All have been given a presentation kit including a commemorative card with a list of all the Olympic team members on. All athletes receive a podium jacket, which is presented by chef de mission Mark England, to be worn if they medal. The idea is to inculcate a love of the team. For other nations the Olympics is simply a group of sporting federations coming together, with no consistent identifier in the kit.
Rio 2016 Olympics - in pictures
Show all 74
Fixing the plumbing
Team GB has spent double on double the money on the team's facilities in Rio than at any other Games but disaster struck when the plumbing proved ineffective in the Olympic village. First, chef de mission Mark England approached British plumbing firms about flying them out. Then the British Embassy in Rio provided a list of firms who might get the problem sorted. The British team have found laborious transfers between the four Olympic venues frustrating at times. Other problems have included the availability of good food and access to a 24-hour training facility. But good plumbing was the essential fix.
Join our commenting forum
Join thought-provoking conversations, follow other Independent readers and see their replies