Rio 2016: Jo Pavey claims Russian doping was an open secret 'for many years'
Pavey has been beaten to podiums positions by cheats in the past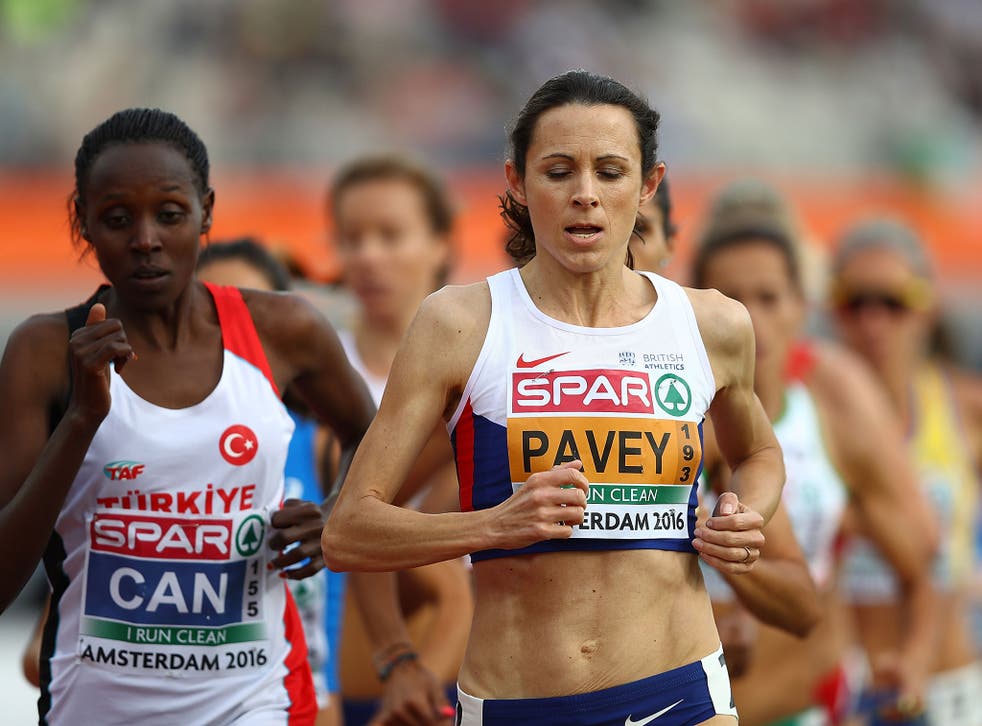 The most experienced member of the British athletics team, Jo Pavey, has said ahead of the Olympic competition that an opportunity has been missed by the decision to allow Russians to compete at the Rio - and that it has been an open secret for years that their athletes were doping to win.
Pavey, who is the first British runner to compete in five Olympic Games, has been beaten to podiums positions by cheats in the past and she said the International Olympic Committee's decision not to deal with Russia's state-sponsored cheating through a blanket ban was them "passing the buck."
"I think the IOC had an opportunity to really send a strong mess that doping would not be tolerated," said the 10,000m runner. "It was a shame when they passed the buck. With the time left how could [anyone] have had time to guarantee that Russians here were clean. Your hearts foes out to any Russians who are clean but you have to feel that have been let down by their sport.
"It is state-sponsored and… was across 30 sports. That's totally unprecedented. You feel there were suspicions of what was happening for many years. It's a shame it's taken a long time to sort out. It's great the journalists have done a good job and sorted it out. It's them who have done a good job."
The long jumper Greg Rutherford, who is attempting to add another Olympic gold to the one he won in London, supported 42-year-old Pavey's comments, while the 20k walker Tom Bosworth said that the decision by his sport's governing body to ban Russians from the Rio Games was a good one. If they had been here in his sport, he would certainly have been competing against cheats., he said.
"If they were here I would be 100 per cent confident they were not clean," Bosworth said. "The [banning] of Russian [competitors from athletics] - I see this as good for sport. I want to race against them but I want to race against them knowing they're clean. This [ban] has to happen and now we have to move on.
"My event has been dominated by Russian athletes who have now been found not to be clean. This is going to take a while, with a lot of change in Russia. I can't say when they should come back. I want to compete against the entire world on a level footing. It's the right thing."
Register for free to continue reading
Registration is a free and easy way to support our truly independent journalism
By registering, you will also enjoy limited access to Premium articles, exclusive newsletters, commenting, and virtual events with our leading journalists
Already have an account? sign in
Register for free to continue reading
Registration is a free and easy way to support our truly independent journalism
By registering, you will also enjoy limited access to Premium articles, exclusive newsletters, commenting, and virtual events with our leading journalists
Already have an account? sign in
Join our new commenting forum
Join thought-provoking conversations, follow other Independent readers and see their replies