Rio 2016: Judo bronze medallist Dirk Van Tichelt arrested after 'losing fight with hotel receptionist'
The 32-year-old won bronze in the men's 73kg competition on Monday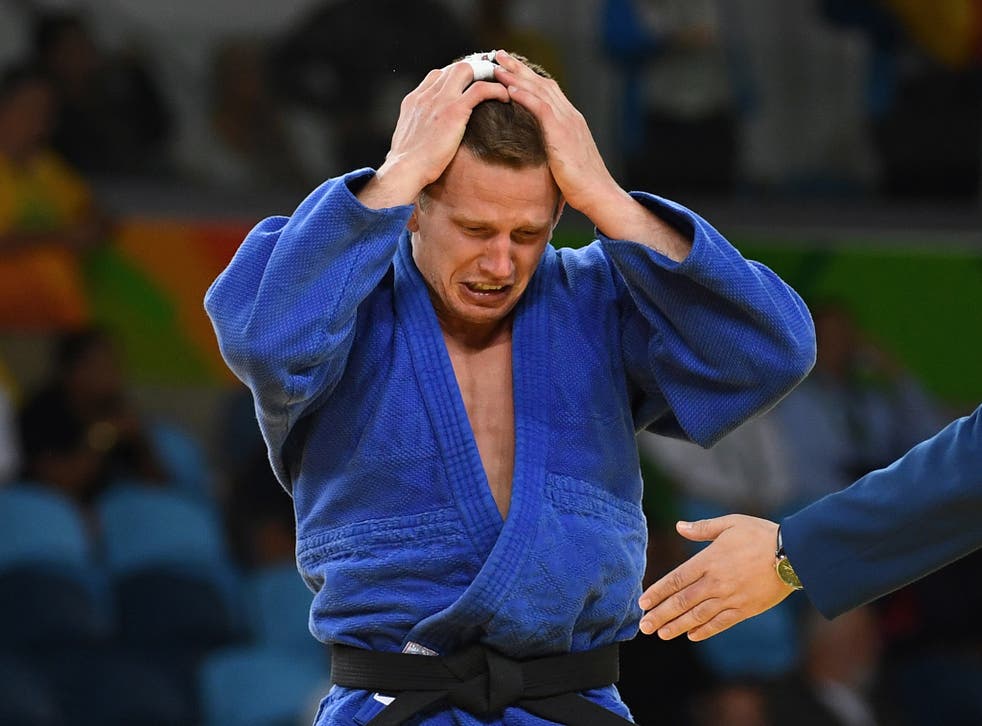 A Belgian Olympic judoka has reportedly been arrested after losing a fight with a jujitsu trained hotel receptionist.
Dirk van Tichelt broke into the Best Western Hotel in Rio de Janeiro believing that a woman who had allegedly stolen his phone was hiding there.
The 32-year-old, who won bronze in the men's 73kg competition on Monday, had seen the phone snatched while he was celebrating on Copacabana Beach just hours after his win.
Van Tichelt proceeded to chase after the suspect, which led him to the hotel.
An anonymous member of the hotel's staff, in quotes picked up by the Daily Mail, said: "The woman tried to get into the hotel but the doors were locked. The athlete didn't catch the woman but wrongly thought that she had entered our hotel.
"But our doors were already locked so she couldn't have come in. Even so, he broke the lock on the door and burst in making a lot of noise and making a lot of accusations.
Rio 2016 Olympics - in pictures

Show all 74
"He thought that the woman was staying in the hotel and demanded the receptionist should give him her room number so she could return the phone," the hotel worked added.
"This was all totally untrue. Unfortunately, the Belgian athlete smelled of alcohol and looked very drunk.
"My colleague tried to get the man out of the hotel and this turned into a fight. They exchanged quite a few punches. As it happens the receptionist also practises jiu-jitsu so they were equally matched."
Van Tichelt, who attended a press conference sporting a black eye the day after the incident, was reportedly arrested and taken to hospital to check up on his injuries.
"The athlete attempted to throw a punch at the employee and the employee retaliated," police authorities confirmed.
Rio 2016: Yesterday's Highlights
When the incident initially came to light, Luc Rampaer, Belgium's Olympic communications director, claimed that Van Tichelt had simply been hit by 'another person'
"The mobile phone of Dirk's training partner had just been stolen and he ran to try to catch the thief and ended up being hit in the face by another person," he said.
Join our new commenting forum
Join thought-provoking conversations, follow other Independent readers and see their replies