Rio 2016: Kuwaiti marksman wears Arsenal shirt during Olympic shooting event, inevitably finishes third
Abdullah al-Rashidi took bronze in the men's skeet while wearing an Arsenal shirt due to Kuwait's Olympic ban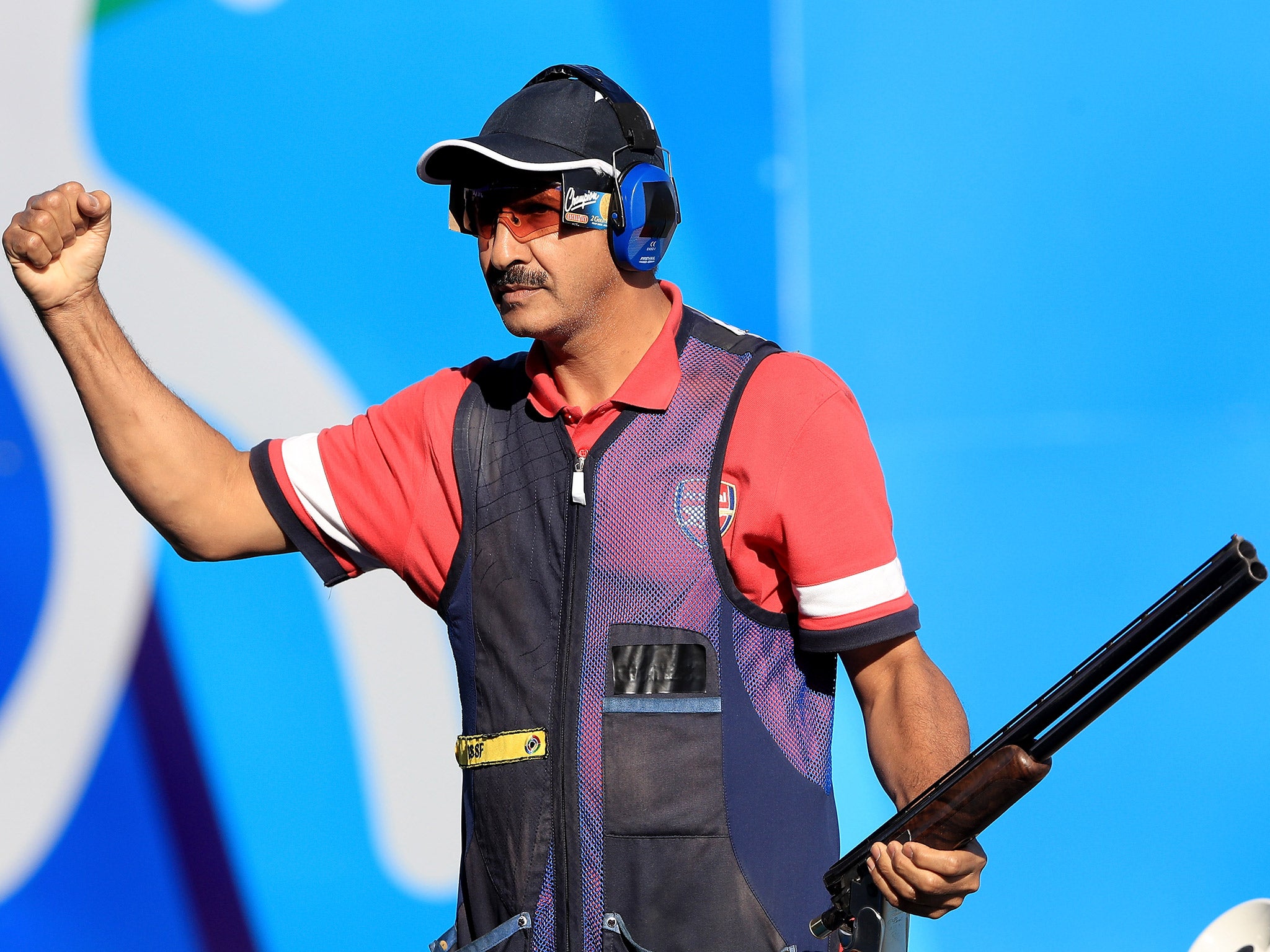 Kuwati shooter Abdullah al-Rashidi continued the nation's success at the Rio 2016 Olympics as he took bronze in the men's skeet last weekend, but his choice of attire for the event as caused a few laughs for a few eagle-eyed viewers.
Al-Rashidi, who is competing under the IOC's flag due to Kuwait's ban from Rio 2016, followed his compatriot in winning a medal on the shooting range after Fehaid Al-Deehani took his country's first ever gold medal in the double trap in week one.
Having reached the semi-finals of the men's skeet, Al-Rashidi suffered defeat to put him into the bronze final, where he would face Mikola Milchev of Ukraine. He would go on to seal a narrow 16-14 victory, yet given the international team have no official kit to wear, Al-Rashidi elected to wear an Arsenal training shirt underneath his shooting vest.
But while Al-Rashidi celebrated his third Olympic medal, users on social media couldn't help but draw comparisons between his third-place finish and Arsenal's ability – or inability, depending on how you see it – to finish in the top four every season yet miss out on top spot.
The 49-year-old has won bronze twice before, having finished third in the double trap at the 2000 Sydney Olympics as in the single trap at London 2012.
Join our commenting forum
Join thought-provoking conversations, follow other Independent readers and see their replies