Rio 2016: Liam Heath and Jon Schofield claim Britain's 51st medal with Olympic silver in K2 200m
Heath and Schofield followed up some solid displays in Rio with a powerful performance in Thursday's K2 200 metres final as they stormed to second in 32.368 seconds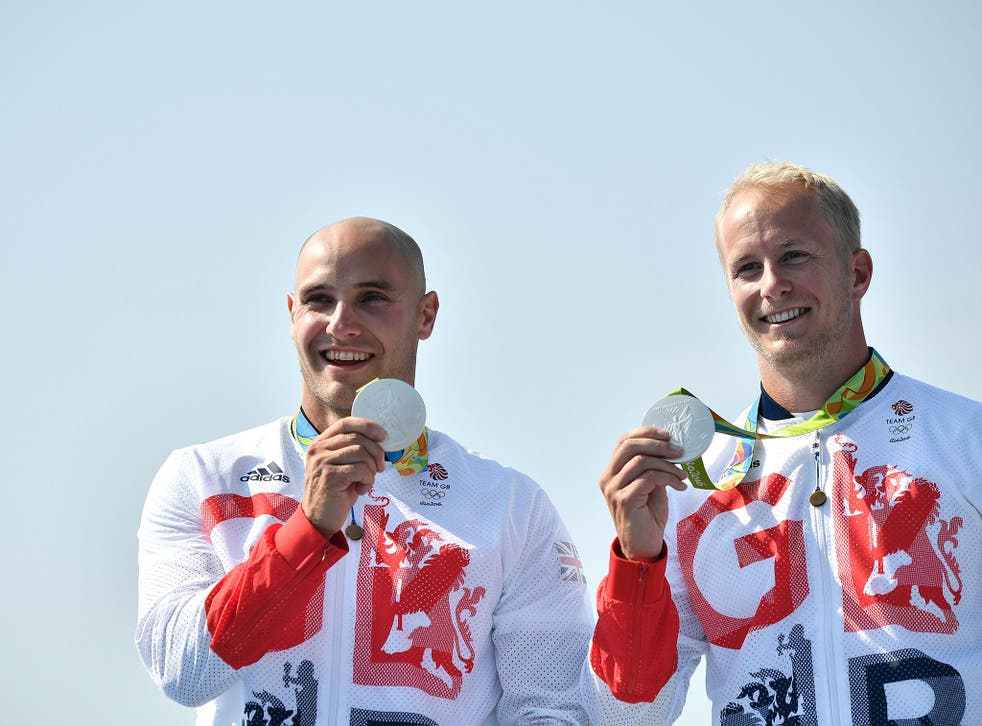 Four years ago in London, Great Britain's Jon Schofield and Liam Heath were beaten to silver by a fraction by a Belarussian duo in the men's kayak double.
On Thursday they eased that pain somewhat when they did the exact same thing to nick their own silver from the Lithuania duo by just 0.03 seconds out on Rio's Rodrigo de Freitas Lagoon.
Schofield and Heath surged to the finish following a thrilling display of power from all eight crews in a race that was done and dusted in just 33 seconds of brute force.
"It was fast and furious. We gave it a bit of a lunge for the line," Heath, 32 from Guildford, Surrey, told the BBC. "We hit it as hard as we could. You just put your head down and go for it and pop your head up at the end," he added.
"It is so satisfying," Schofield, 31 from Clitheroe in Lancashire, said: "[Liam] has been on fire in training. I didn't want to let this guy down. [The Spanish duo] were a better crew than us today but to get a silver medal is just amazing."
A frantic finish meant just 0.12seconds split second and fifth and there was a nervous wait for the British duo while they wondered if they had done enough. Eventually, the times flashed up on the screen and they could begin celebrating.
The Brits have to decide if that is it for the Olympic kayaking careers. "I'm not sure yet," Heath said. "We'll take some time out and my wife might have something to say about it as well."
Join our new commenting forum
Join thought-provoking conversations, follow other Independent readers and see their replies