Rio 2016: Michael Phelps game face takes Twitter by storm after swimmer seen glaring at rival Chad le Clos
Phelps was spotted preparing for his 200m butterfly semi-final, with a number of memes appearing on social media immediately after the race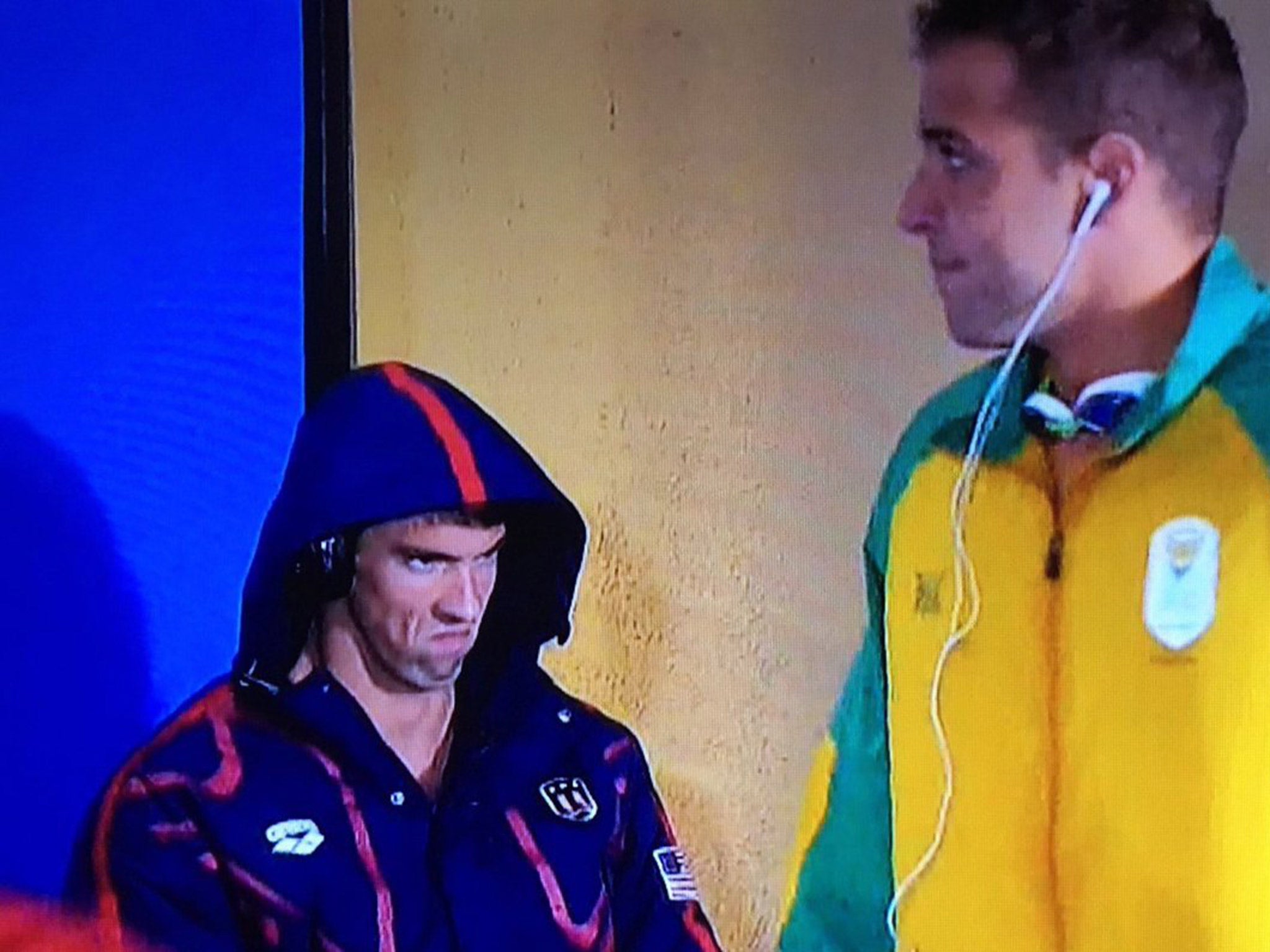 Michael Phelps can't be accused of taking his eye off the ball ahead of his most important race of the Rio Olympic Games.
Phelps, the record 23-time Olympic medal winner, faces South African Chad le Clos in the men's 200m men's butterfly on Monday night, four years after seeing Le Clos beat him to gold in a stunning upset.
The pair will collide in their London 2012 rematch at 02:28 BST, but while the latest chapter in their battle is worthy of widespread debate alone, it is not what everyone is talking about. Instead, Phelps's 'game face' has suddenly taken Olympic fans by storm.
Rio 2016: Yesterday's Highlights
The 31-year-old American went up against Le Clos in the 200m butterfly semi-final, and as soon as he spotted his opponent, he immediately struck a facial impression that summed up the rivalry between them.
Snarling at the 24-year-old South African, Phelps looked focused to the point of sheer hatred, although his facial expression is more understandable when you factor in that Phelps's reasoning for coming out of retirement to compete at Rio 2016 was in order to beat Le Clos and regain his 200m butterfly gold medal.
Rio 2016 Olympics - in pictures
Show all 74
Social media users were quick to pick up on Phelps's new look, and according produced meme after meme to joke at his expression.
Phelps competes in the 200m butterfly tonight as well as Wednesday's 200m individual medley and Thursday's 100m butterfly, having already secured gold with his Team USA colleagues in the 4x100m freestyle relay.
Join our commenting forum
Join thought-provoking conversations, follow other Independent readers and see their replies