Rio 2016: Mo Farah puts Tokyo 2020 participation in doubt after 'double double' Olympic success
The Somali-born British runner intends to end his track career following next year's World Championships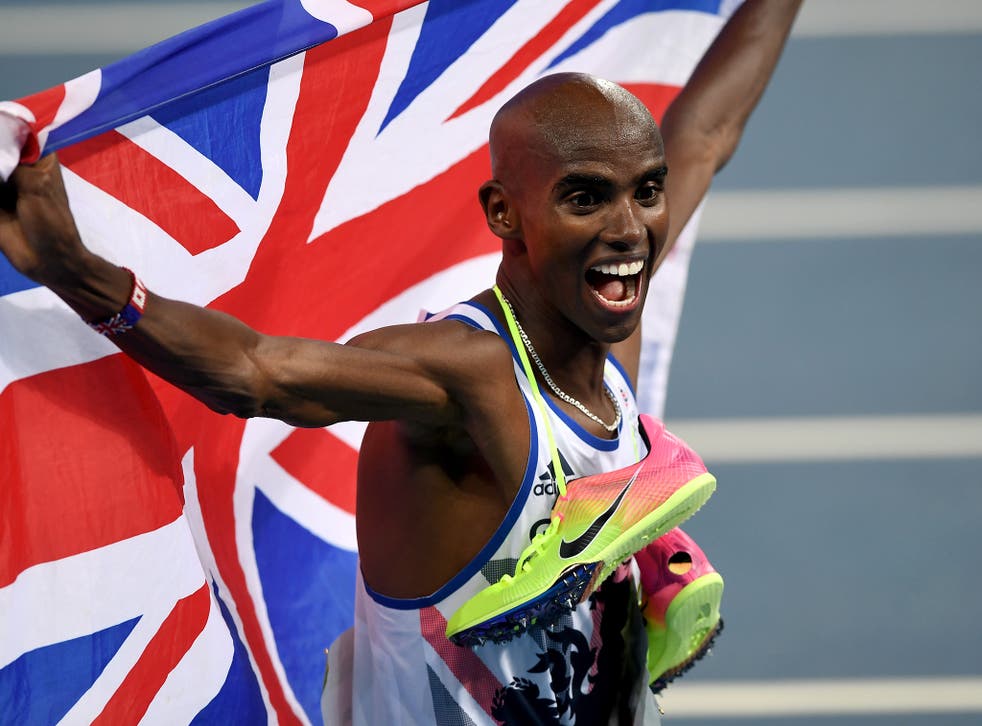 Mo Farah has put his participation at Tokyo 2020 in doubt having completed his Olympic 'double double'.
The four-time gold medallist became Britain's most successful Olympic track and field athlete after a successful defence of his 5,000m and 10,000m titles at this summer's Rio Games.
Farah, 33, stated his intention to end his track career in 2017 shortly after his 5,000m victory on Saturday.
The Somali-born distance runner has now also played down the possibility of him running the marathon at the Games in four years' time.
"You ask what more can I do? My feeling is I want to continue to Tokyo but you have to be honest with yourself so I will take it one year at a time," he told The Guardian.
When asked specifically about the marathon, he said his previous attempts "hadn't gone well – but I believe that I need to practise and run a couple of key marathons to become successful at it".
Mo Farah defends title to claim Olympic 10,000m gold
Farah, who has dedicated each of gold medals to his four children, cites the lure of more time with his family as one of the reasons why he may forgo another Games.
"I'm not looking that far ahead [to 2020], because being away from my kids is hard for me," he said.
"When you see them cry, when you see them not eating as well, being a father and having four kids is not easy and seeing my wife struggle, that's the hard part."
Farah will, however, return to the track next summer for the 2017 World Championships in Athletics, which will be held in London.

"I owe it to the people, the public. So many people have been behind me, so I'm going to line up, no matter - half injured whatever, you will see me on that track," he told The Independent.
"After that we will analyse it and see what my goal is."
Farah's name is expected to be put forward to the sports honours committee for a knighthood, despite his has been scrutinised in some quarters.
His working relationship with coaches Alberto Salazar and Jama Aden, who are both currently being investigated over doping allegations.
Join our new commenting forum
Join thought-provoking conversations, follow other Independent readers and see their replies