Rio 2016: Pele to miss Olympic opeining ceremony as ill health prevents football icon from attending
A recent hip operation has prevented the football legend from attending the opening ceremony at the Maracana Stadium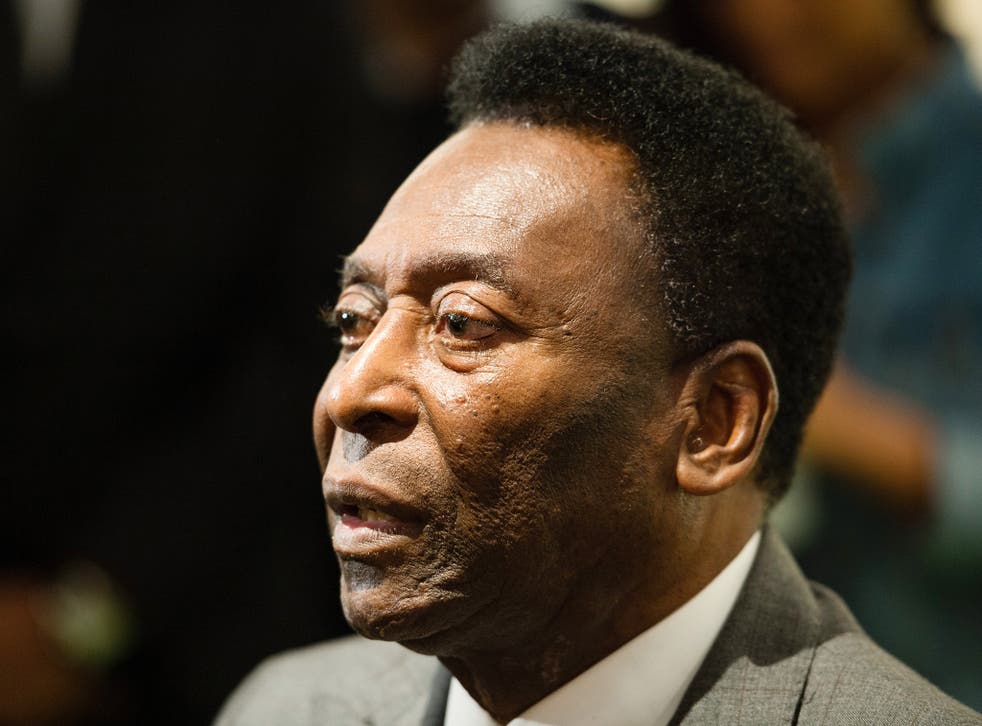 Pele will not light the Olympic Cauldron when the 2016 Rio Games get underway on Friday night after a spokesman confirmed he cannot attend the opening ceremony due to poor health.
The Brazilian football legend was widely expected to light the flame during the ceremony at the Maracana Stadium, which will host the Olympics athletics events, although the identity of who would be given the honour was being kept under wraps.
However, a spokesman for 75-year-old Pele confirmed just a few hours before the opening ceremony that the former footballer will not attend the ceremony and had declined the offer to light the flame due to his ill health, having recently undergone hip surgery.
"I'm not in physical condition to take part in the opening ceremony," Pele said.
"Only God is more important than my health. In my life, I've had fractures, surgeries, pain, hospital stays, victories and defeats. And I've always respected those who admire me."
He also confirmed that it was his "own decision" not to attend the ceremony.
Pele's spokesman Pepito Fornos added: "He is walking with a cane. The problem is that if he sits in a chair you need a winch to get him out of it.
"His doctor thought it best that he continues physiotherapy, that he rests and we hope that he will be able to appear at the [Olympic] closing ceremony."
US Basketball team snub Rio 2016 Olympic Village to stay on cruise ship

Show all 5
Pele was invited to light the Cauldron on Wednesday by the opening ceremony organisers, although there were fears that his health could prevent him from returning to the Maracana.
However, Pele confirmed earlier in the week that he has "an international commitment with an English company" that could prevent him from attending the ceremony, though admitted it would be an "honour" to perform the task of lighting the cauldron.
Join our new commenting forum
Join thought-provoking conversations, follow other Independent readers and see their replies