Rio 2016: Olympic gold medallist and drug cheat Sun Yang 'pisses purple', claims French swimmer Camille Lacourt
Lacourt launched a verbal attack on gold medal winner Sun Yang and said the sight of him on the Olympic podium makes him 'want to be sick'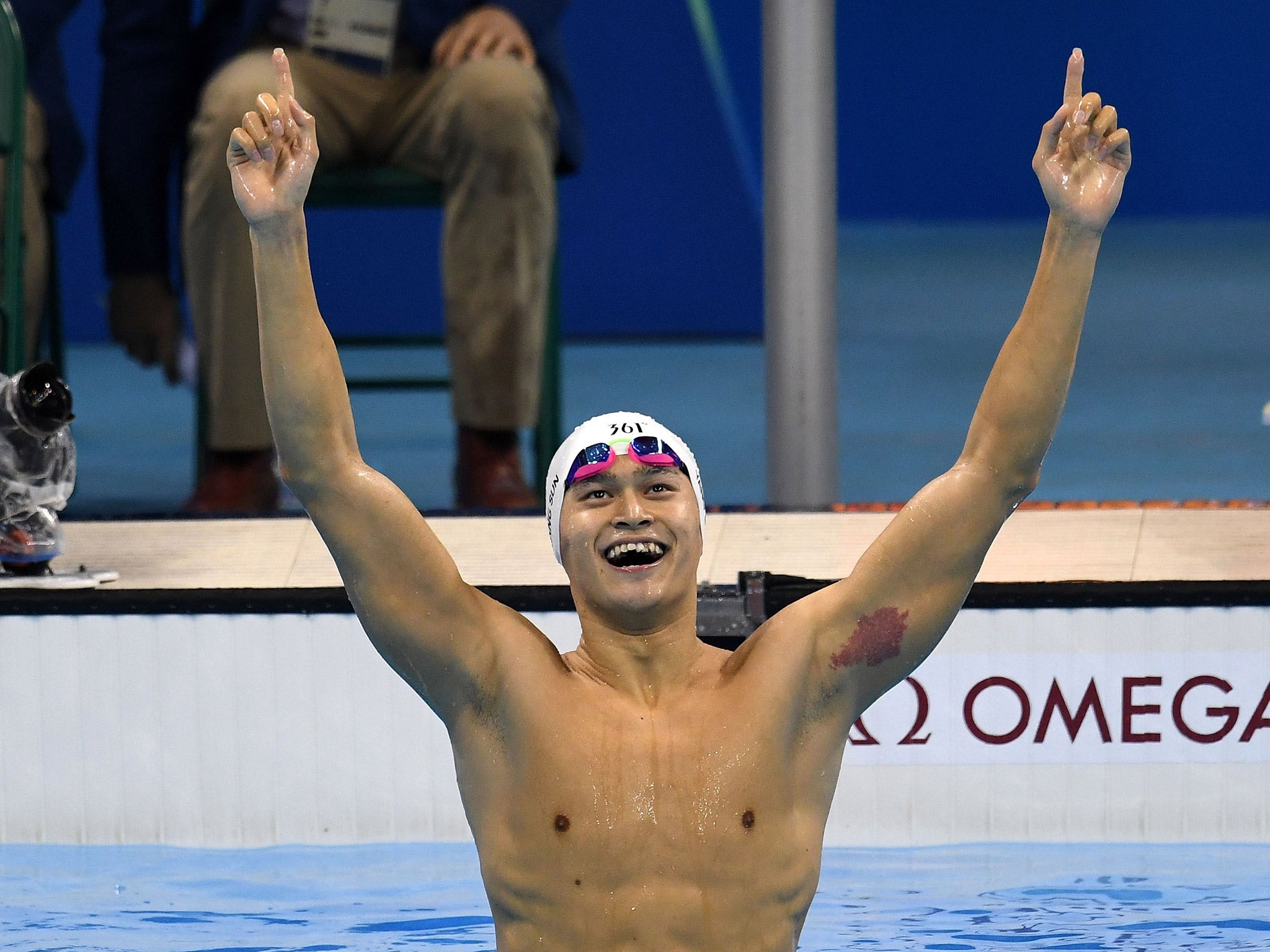 French swimmer Camille Lacourt told a French radio station Sun Yang "pisses purple" after the previously banned Chinese swimmer won Olympic gold in the 200m freestyle.
Lacourt, who finished fifth in the 100m backstroke final just after Sun's triumph, said swimming is becoming as tainted as athletics, "with two or three doped in each final."
"Sun Yang, he pisses purple," Lacourt told French radio station RMCsport after his race.
Rio 2016: Yesterday's Highlights
"When I see the 200m podium I want to be sick. I prefer to remember the crowd that cheered when we went out," added Lacourt, who came second in the 2015 world championships in the 100m backstroke.
"I am very sad when I see my sport getting like this. I have the impression I am looking at athletics, with two or three doped in each final.
"I hope that FINA (the world governing body) is going to do react and stop this massacre, because it is getting sad."
Rio 2016 Olympics - in pictures
Show all 74
Lacourt's hostilities did not end there. China's Xu Jiayu finished won silver in his race, behind American Ryan Murphy.
"I don't like being beaten by a Chinese," he said
Sun Yang, a double gold medallist at London 2012, served a three-month ban in 2014 which the Chinese federation kept secret. There is no suggestion that Yang is currently doping. The Independent has attempted to contact the Chinese Swimming Association for comment.
Join our commenting forum
Join thought-provoking conversations, follow other Independent readers and see their replies