Rio 2016: Usain Bolt angry after missing out on world record after 200m gold medal performance
Bolt targeted a new 200m world record in Rio but missed out on the landmark as he said goodbye to his favourite race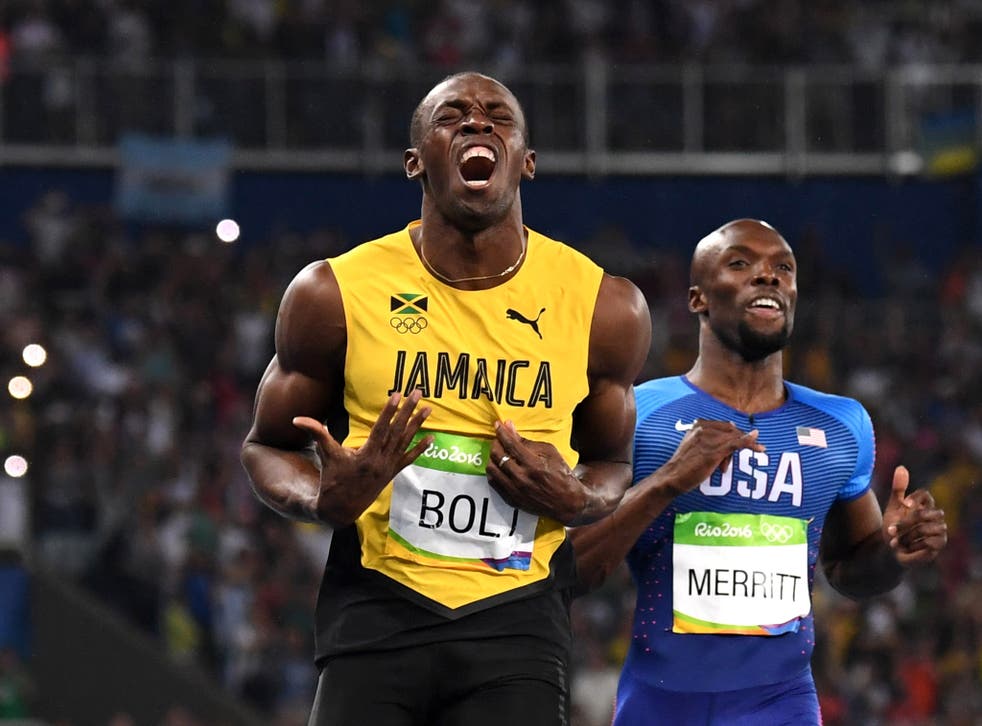 If you thought Usain Bolt would be happy with securing the eighth Olympic gold medal of his unrivalled career, then you'd have been completely wrong.
The record-breaking Jamaican sprinter powered his way to 200m glory to add a second gold medal to his Rio collection, having already secured victory in the 100m last Sunday night. Yet when the 29-year-old crossed the line, his face was a picture of anger and anguish. Why?
He went on to explain that while he was delighted to sign off his individual career by defending his 100m and 200m titles, he was disappointed not to rival his 200m world record – set back in his successful world championship effort in 2009 in Berlin.
"I wanted to run a faster time," Bolt said afterwards. "I knew it was going to be hard to break the record, but when I came out of the corner my legs decided, 'Listen, we're not going to go any faster'. I wasn't fully happy, but I'm happy that I got the gold medal."
Heavy rain fell in Rio de Janeiro around 20 minutes before the start of the final, scuppering any realistic hopes Bolt had of challenging for the world record despite running a rapid first 100m to lead coming out of the bend.
"All I wanted to do was run the 200m and win an Olympic gold medal once, so to be an eight-time gold medallist now is a big deal," he said. "But I've worked hard and I've pushed myself to be the best.
Usain Bolt's best moments

Show all 10
"I've proven to the world you can do it clean. I've made the sport exciting, made people want to watch it, I've put the sport on a different level."
While Bolt plans to run the 100m and 4x100m relay at next year's World Championship in London, he admitted that Rio will likely be the last time he competes in the 200m. Bolt will join his Jamaican sprint teammates to compete in tonight's 4x100m relay where he can secure a 'triple triple', having won the same three gold medals at Beijing 2008 and London 2012.
Watch the moment Usain Bolt became triple Olympic champion in the 100m
But he signalled his farewell to the 200m – and the Olympics on a whole – immediately after the race, as he knelt on the finish line to kiss the track goodbye.
"I was just saying goodbye, this is my last individual event at the Olympics," he said. "In relays you never knows what happens, so I just wanted to say goodbye."
He added: "I know when I go home and think about it I will probably get a bit emotional."
Register for free to continue reading
Registration is a free and easy way to support our truly independent journalism
By registering, you will also enjoy limited access to Premium articles, exclusive newsletters, commenting, and virtual events with our leading journalists
Already have an account? sign in
Register for free to continue reading
Registration is a free and easy way to support our truly independent journalism
By registering, you will also enjoy limited access to Premium articles, exclusive newsletters, commenting, and virtual events with our leading journalists
Already have an account? sign in
Join our new commenting forum
Join thought-provoking conversations, follow other Independent readers and see their replies