Revolutionary ISL makes a splash in London as Adam Peaty sets his sights on Las Vegas finale
The competition saw swimmers both chanting in support of and making sacrifices for their team, with Peaty even going as far as to compete in a race he has never swum in before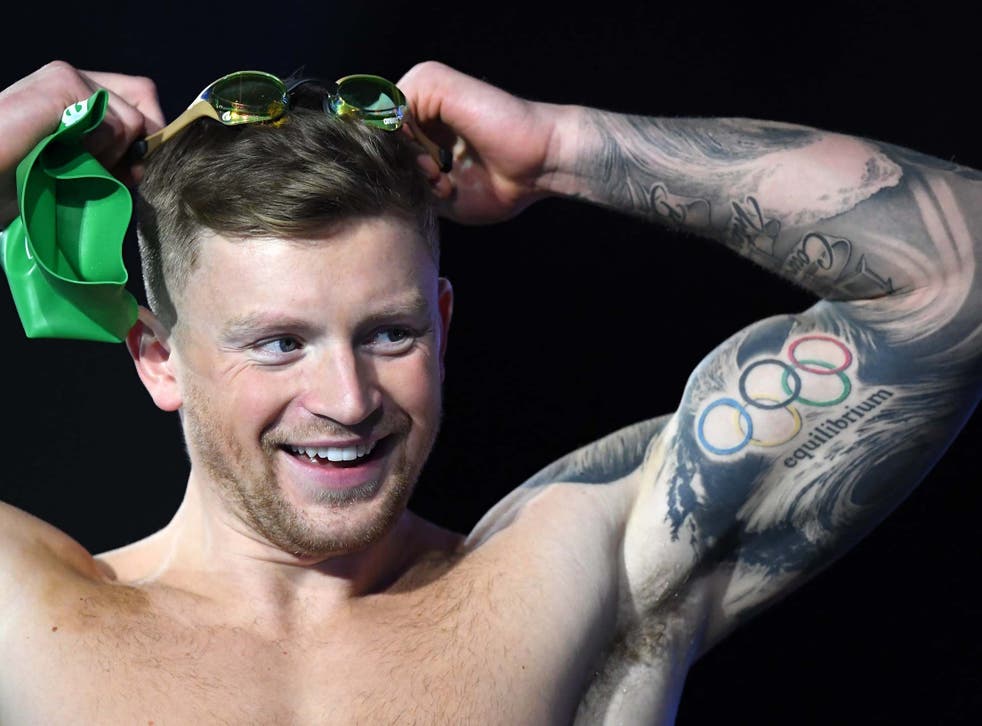 With sold out arenas, an electric atmosphere and teams containing the brightest talent in the sport, the International Swimming League is exactly what is expected from any modern major sporting event.
But this is not normally the case for swimming.
Swimming, as I am frequently reminded by my parents, who spent the majority of my childhood sat by the side of a pool – or in my father's case, missing my races in the search for a cup of coffee – is not known for being a spectator sport.
The sport has been trapped in the dark ages, a problem that has already led to high-profile swimmers, such as Adam Peaty, becoming heavily critical of swimming's governing body, Fina, and its inability to evolve.
With bright lights reflecting off the curved ceiling of the London Aquatic Stadium, a DJ working throughout the meet, and fast paced racing, two things were made clear at the London leg of the ISL: there is a way for swimming to escape it's outdated stereotypes, and the ISL will be the thing to drag it into the modern day world of sport.
The London meeting was the sixth out of seven events which currently make up the league. Eight teams, four from Europe and four from the USA, each containing 24 swimmers (12 men and 12 women) from all over the world compete in fast paced short-course sprints, relays and skins races to gain points for their team.
Each team competes three times across the season, followed by a "derby match" against their regional rivals, from which the top two teams secure a place in the Las Vegas-based final which will take place in December.
The trivial act of placing swimmers in teams is revolutionary it itself. But rather than being hindered by this rare experience, the athletes embraced and enjoyed it with many discussing openly their joy at competing as a team.
The competition saw swimmers both chanting in support of and making sacrifices for their team, with Peaty even going as far as to compete in a race he has never swum in before: 4x100m freestyle relay.
He said: "Mel, my coach, texted me this morning and she asked if I was up for a 4x100m freestyle relay. I thought she was joking so agreed. She was serious.
But that's what it is. ISL isn't letting swimming be an individual sport anymore, it's making it into a team sport. So I stepped up when I needed to, and got the job done as well as I could."
The world record holder had mixed fortunes in his individual events; although he was able to continue his six-year run of unbroken victories in the 100m Breaststroke, he finished fourth in his 50m event.
Despite Peaty's disappointment in the result of his 50m breaststroke, he wants his loss to bring attention to the unpredictability and excitement of the ISL.
Peaty said: "Oh don't get me started on that 50m. You make a mistake in the 50m and you're out of the game. I made two mistakes, maybe three mistakes.
"I think this is the first time in a long time I've come fourth but it's good for the sport and it's good for me. It keeps me on my toes. Every time I lose I come back even faster so I'll use that as a fuel now.
"Anyone has a chance in short course. Short course is raw speed, off those walls, off those dives, so you could be the fastest swimmer long course, like with myself, but still lose. Anything can happen and that's what I'm looking forward to."
Races came thick and fast throughout the event, with fans barely being given the chance to process the shock of one race before the next wave began. Swimmers, who are used to hours of recovery time between their races, were given minutes in order to increase the pace and excitement of the event, but to also push these athletes to their limits.
It is not just in the pool that the ISL's modern approach has been demonstrated, but also its guidelines.
The event has a zero-tolerance policy on doping, with no swimmer who has ever been tested positive for drugs allowed to compete, and offers something still fought for across sport: equal prize money for both men and women.
The league, which has had more than £17m invested into it by the ISL's founder, owner and financial backer Konstantin Grigorishin, has dramatic plans for the future, including growth of the league itself and expansion of the viewing audience to at least 100 million people over the next five years.
But first the ISL must travel to Las Vegas for its final, where Peaty plans to enjoy himself both in and out of the pool.
He said: "Obviously the swimming is the main bit for us but we're going to have a little bit of fun after. We're going to get the job done first, but it is Vegas..."
Join our new commenting forum
Join thought-provoking conversations, follow other Independent readers and see their replies