Rio 2016: GB swimming coach Bill Furniss declares team 'more race ready' than it was for London 2012
But Furniss has refused to put a target on the number of medals he expects the team to secure
Ian Herbert
Rio de Janeiro
Wednesday 03 August 2016 17:33 Comments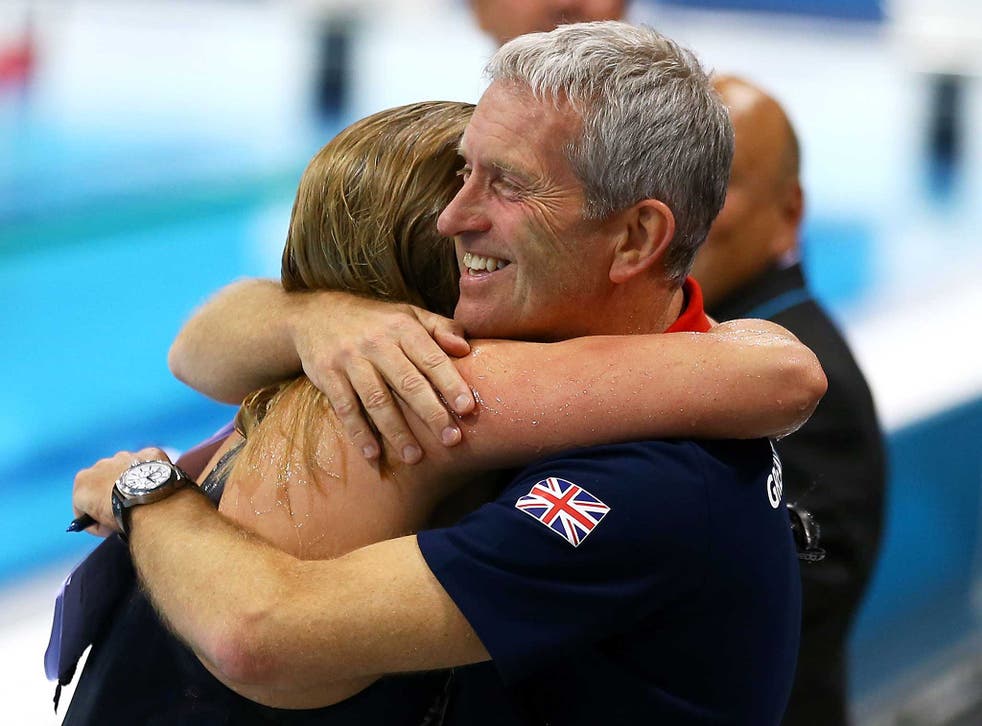 British Swimming's head coach Bill Furniss has insisted ahead of the Olympics that the team is tougher and more psychologically prepared than they were in London four years ago, but has refused to put a target on the number of medals he expects them to secure.
Furniss became head of British Swimming in 2013 and with Chris Spice, the new performance director, has worked on the mindset of a squad which was felt to be mollycoddled in 2012, taking one silver and two bronzes.
Though the frustrations of competing in Brazil were obvious just a day after arriving on the Atlantic coast from the Belo Horizonte training base – traffic jams made him half an hour late arriving to discuss the Games – he insisted the harder edge would be profitable.
"We are more focused and we have one of the hardest selection policies in the world," Furniss said. "We work on resilience and the other thing is the team compete a lot more. We are more race ready [than we were in London.] Two thirds of our competitors are in first Olympics. There is a mix of youth and experience."
James Guy - whose confident demeanour on Wednesday revealed the value he appears to add to the mood of the British squad - goes in the 200m and 400m freestyle, with the 200m potentially the race of the Games. Meanwhile, it feels as if the breaststroke specialist Adam Peaty is three short weeks away from smashing into the British public consciousness.
But when asked if he could offer assurances of more golds here than in London, Furniss delivered a blunt rejection.
"No," Furniss said. "Believe it or not we never discuss that as athletes. We never discuss it as staff. We tell them: 'Swim your best performance of the season and your life when it counts.' If they can do that, I'm going to be a happy chappy. If they do the best they can we will count the medals at the end of the week."
It is a creed which is at the core of sports psychiatrist Dr Steve Peters' discussion with athletes. Peters has tried to help cyclists and athletes accept that setting targets is futile because there is no accounting for what the opponent may achieve.
Hannah Miley, the 26-year-old competing in her third Olympics, sought help from a psychologist after finishing fifth in London and fourth in last year's World Championships in Kazan. She was told that she was becoming too fixated with gaining a medal and that was counterproductive. Swimming had to be seen less as a means to an end than an end in itself.
Furniss also pointed to the lack of psychological burden which his squad carries. Guy seems to be an asset and a fulcrum, responding on Wednesday to inquiries into his colourful up-bringing in Bury and Heywood on the fringes of Greater Manchester, and then Millfield private school in Someset, with the sons of Sebastian Coe and Sheikh Mansour bin Zayed Al Nahyan in his class.
"Yes, I made some very good friends in first year at Millfield," said Guy. Bury has potential to stamp its mark on Olympics history this weekend, with Adam Yates - another of its sons – competing in cycling's road race racing event. Despite the general reluctance to talk medals, Guy was willing to support the concept of Bury standing ahead of Australia or the United States on the medals table for a while. "Hopefully we can deliver the goods on Saturday night and have a good first week of racing," he said.
The 8 Team GB at Rio 2016 prints

Show all 8
Other issues for discussion included how it was to share quarters with Peaty. "There are things I can't say right now!" Guy replied. "We're both boys [so we do stuff like] breaking wind together!" Adam Willis' closer encounter with Peaty had involved the seat next to him on a coach. "He's a big lad!" he said. "You don't want to be stuck on a seat next to him."
Miley revealed the team sat down for an opening night quiz which Guy appears not to have won. "It was rigged. End of story," he said.
Willis' presence here bears testimony to the ruthlessness selection policy at the British Olympic trials, which Furniss feels reversed the drift towards the squad picking itself and being too populated with swimmers who should not have been there, in London.
Willis was selected because Ross Murdoch, the Commonwealth champion, missed out on selection in his specialist 200 metres breaststroke on the basis of single bad swim in the trials. Mrcosh has also won the European Championships. "People are entitled to their opinions but I have to make the call," Furniss said. "It came down to the day," Willis said. "That was when I performed."

Register for free to continue reading
Registration is a free and easy way to support our truly independent journalism
By registering, you will also enjoy limited access to Premium articles, exclusive newsletters, commenting, and virtual events with our leading journalists
Already have an account? sign in
Join our new commenting forum
Join thought-provoking conversations, follow other Independent readers and see their replies