Team GB funding threatened by £30m cut following fall in Lottery ticket sales
Sports such as swimming, cycling and rowing are likely to be told that there will be less money available for Tokyo 2020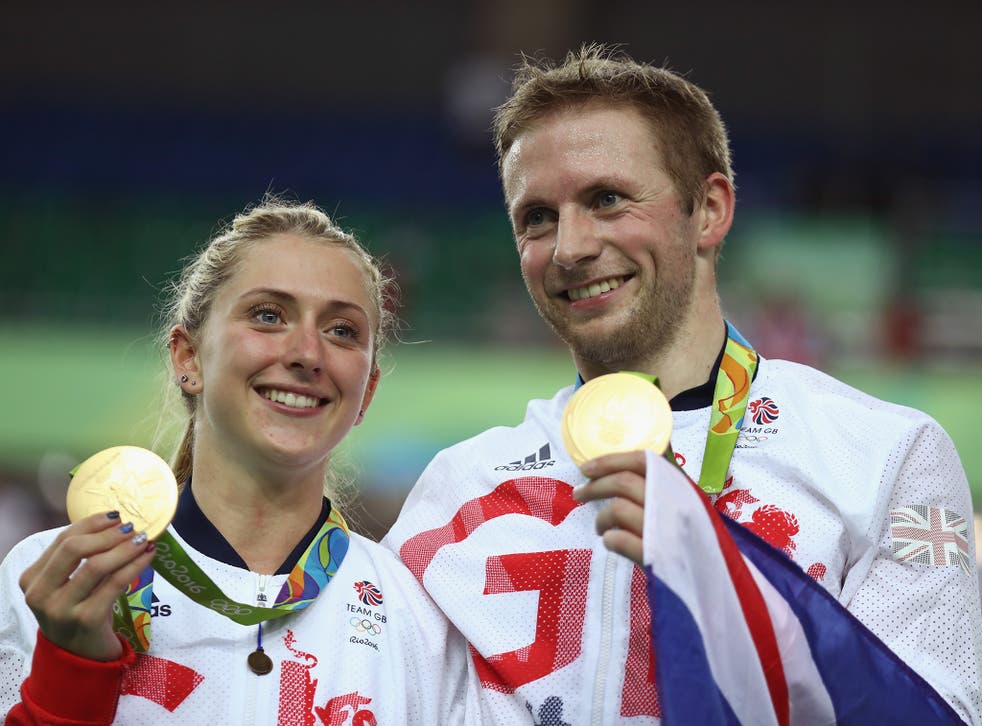 The levels of funding for elite sport which has seen Britain achieve extraordinary Olympic success may be reaching an end, with a dramatic fall in the National Lottery ticket sales creating a possible £30m reduction for the next four-year cycle.
Sports such as swimming, cycling and rowing, which had been expecting to hear from UK Sport a week on Thursday that their success at the Rio de Janeiro Olympics would bring an increase in funding for Tokyo 2020, are instead likely to be told that there will be less money available. It is understood that UK Sport have already appealed to the Treasury for special dispensation on funding but been turned down.
The organisation, which has built a sporting machine out of lottery funding, will now appeal to Prime Minister Theresa May, though the prospect of a bail-out seems remote, with the UK Sport meeting next Wednesday to agree the funding levels for individual sports.
UK Sport could offer no explanation of why fewer people are buying National Lottery tickets, though the decision by the BBC earlier this month so scrap the Saturday night National Lottery draw demonstrates that the fall-off is serious. The programme has lost 17 million viewers since it launched in 1994.
Carr said: "The issue for UK Sport is we have to make some difficult decisions. We anticipated there was going to be a tighter budget right back in the spring so we have sent expert groups into some of the sports to make sure they are driving the maximum efficiency.
"What everyone will see is that very many of the sports may well have less funding but that's maybe because of the efficiencies that have been made. But if we don't get a solution before next Wednesday from Government the reality is that yes we are going to have to make some hard decisions."
Despite the huge feel-good factor created by the success in Rio, where second-placed Team GB beat China in the medals table, UK Sport's position is made more difficult by the fact that the Government does not have substantial sums to throw around. "We understand. We are not stupid," Carr said. "We know what's going on. On the other hand it's a relatively small amount of money, £6million or £8milliom a year."
Lottery ticket sales fell by £226m from April to September this year compared with the same period last year, and Lottery operator Camelot warning of more falls to come, despite "encouraging signs of improvement" in the summer. The arts are facing the same struggle. The total amount returned to the arts from April to September this year has been £156.6m, down from £175m last year.
Team GB's Rio 2016 gold medals

Show all 26
Camelot chief executive Andy Duncan recently said that "the current climate of economic uncertainty and signs that consumers are being more cautious with their spending" meant the next six months would be challenging. He also said that competing lotteries were also reducing National Lottery income.
British Olympic success has been the result of a focussed 18-year investment of National Lottery money. Joe Joyce's boxing silver at Rio was the 700th by Olympians and Paralympians since lottery finding of the sports began in 1997.
With £274m doled out across all Olympic sports by UK Sport during the four-year Rio cycle, Britain's 67 medals will have come at a cost of just under £4.1m each, at a time when participation in sport in the UK remains lower than it did when London hosted the 2012 Olympics.
But UK Sport chief executive Liz Nicholl has defended the spending strategy which sees National Lottery money funnelled only into sports which demonstrate they can deliver Olympic medals and insisted that British feel-good effect would bring increased participation after Rio.
Join our new commenting forum
Join thought-provoking conversations, follow other Independent readers and see their replies