The Last Word: Should London 2012 selection be subjective or objective?
The Australian team in 2000 was still being inked in minutes before an IOC deadline
Robin Scott-Elliot
Saturday 09 June 2012 00:00 Comments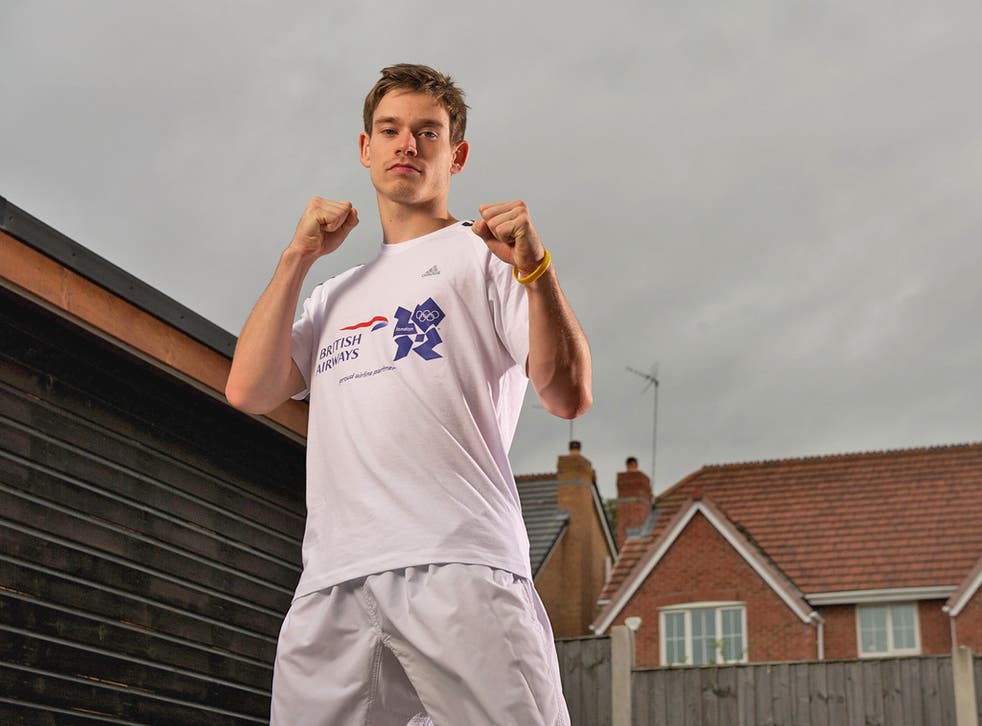 Two moments from an Olympic week. First, at a plush hotel in Windsor in the shadow of the castle walls, Alex Partridge, a towering member of Britain's rowing eight, stood to reflect on his selection for London 2012. "The Olympics," he says, "is what defines you."
Second, a day later in a windowless conference room in a bland hotel hidden behind Euston station in London, Patrick Remarck, taekwondo coach of Aaron Cook, laid out why his man should be selected for the Games. His argument, coolly delivered, is persuasive but there is an underlying emotion too. How is Aaron? "He is anxious," replies Remarck. "His future is at stake."
A couple of weeks earlier, another rower, Zac Purchase, sitting in the clubhouse that overlooks the lake where the rowing will be held, explained to me how all his world championship wins, World Cup wins and any other title meant nothing to him. It's all about the Olympics – London or bust.
For most Olympic sports – let's leave aside tennis and football (and don't even mention 2016 and the ridiculous inclusion of golf) – the Games is it. Absolutely it. And when it's a home Games, a genuine once-in-a-lifetime sporting opportunity, there is even more at stake. Making the team has never been so important, so desirable; welcome to the summer of selection sagas.
It's not confined to the Olympics. Rio Ferdinand's exclusion from Euro 2012 for "football reasons" will remain unchallenged at No 1, and Kevin Pietersen wins the "I did it my way" award for taking the choice out of the selectors' hands, but the difference with the Olympians is that neither man's career will be defined by this summer. Cook's will be, as will those of the vast majority of the 550 athletes from across all sports who pull on GB tracksuits next month.
For Olympic athletes, there is also the reality that it matters financially to make their home Games, although as sportsmen and women it is unquestionably the drive to compete on the highest stage that motivates the majority to do everything they can to make the team. Cook relies on sponsors to pay for Remarck and the rest of his training schedule, having broken away from British Taekwondo and the central funding that brings. For Cook, it really is about London or bust.
There have already been selection wranglings in fencing and wrestling – smaller sports, funded with taxpayers' support, whose governance has not impressed when exposed to the spotlight a home Games brings – and there will almost certainly be more, as half of Team GB is yet to be announced.
Before the 2000 Olympics, the nearly 700-strong Australian team was still being inked in minutes before a midnight deadline imposed by the International Olympic Committee after a succession of challenges over selection. It is the mood music to a home Games – five sports were affected ahead of the Sydney Olympics and it was acknowledged by the Australians to have had a destabilising effect in the build-up to the Games.
The Australians, though, did have a clear process in place. An athlete could appeal first to his sport's governing body, then to an independent panel and then to the Court of Arbitration for Sport. The controversy that swirled around Cook appears to have taken the British Olympic Association by surprise and there is not a clear appeals structure in place.
Part of Remarck's case was the subjectivity of the British Taekwondo selection. He argued reasonably that it should be objective. Later this month, the US swimming trials take place. The rules are clear – finish in the top two (inside the required time) and you are going to the Games. Finish third and you are not, even if you are Michael Phelps. No second chances – it's high pressure, just like the Olympics.
British boxing got it right last year when two flyweights, Andrew Selby and Khalid Yafai, had a best-of-three box-off to settle the Olympic place. This is sport, it's about winning and losing in a ring, in a pool, on a field of play, and that is where it should be settled.
Coming soon: Caledonia v Brazil?
Football's focus may be fixed on Poland and Ukraine, but here's a score from a less heralded tournament worthy of a raised eyebrow: New Zealand 0 New Caledonia 2. That's a result old Caledonia would be happy with, but for a collection of islands that aren't actually a country– it's a "special collectivity" under the governance of France – it's a spectacular success.
Two years ago, New Zealand drew with Italy in the World Cup finals. It means tomorrow's final of the Oceania Nations Cup will be perhaps the most exotic fixture ever played: New Caledonia v Tahiti.
The prize is considerable – a place in next year's Confederations Cup in Brazil alongside the hosts as well as whoever emerges victorious from Euro 2012.
Register for free to continue reading
Registration is a free and easy way to support our truly independent journalism
By registering, you will also enjoy limited access to Premium articles, exclusive newsletters, commenting, and virtual events with our leading journalists
Already have an account? sign in
Join our new commenting forum
Join thought-provoking conversations, follow other Independent readers and see their replies