Will the Tokyo Olympics go ahead in 2021?
2020 Games have already been postponed by a year due to the coronavirus pandemic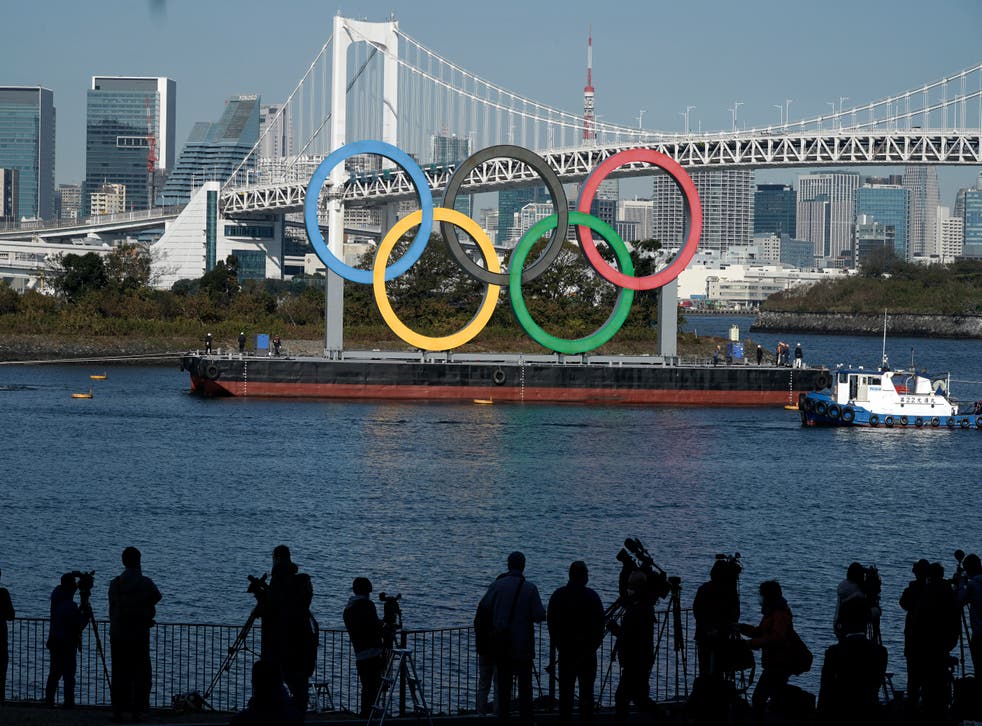 With fewer than 100 days to go until the scheduled start date of the 2020 Olympics, there is still uncertainty around whether or not sport's grandest event will go ahead.
The Games, postponed last summer due to the effects of the coronavirus pandemic, are due to be held in Tokyo, Japan, from 23 July until 8 August this year.
Yet an alarming spread of Covid-19 cases in Japan this year leaves the host nation battling a fourth wave amid calls from some quarters to cancel events or even the Games themselves. Up to 70% of the Japanese population are said to want the Olympics cancelled or postponed, while the International Olympic Committee are hoping that the full scope of their protective measures will instil some confidence in public opinion.
The delay is expected to cost $2.8billion, with anti-coronavirus measures around the Olympics expected to make up $1billion of that figure. Some of that money has already been spent, and officials promised that early this year they would reveal their plans to get 15,000 Olympic and Paralympic athletes – as well as hundreds of thousands of fans, and hundreds of media members and officials – into the Games safely.
There remains no clear indication that the Japanese government or the IOC will cancel the Games, but there remain significant hurdles to clear in the final three months of preparation.
Here's everything you need to know.
When are the Olympics due to take place?
The Tokyo Olympics, which were originally due to be held last summer, are set to begin on 23 July, running until 8 August. 
The Paralympic Games are due to follow, running from 24 August to 5 September.
Could the Games be delayed again?
The IOC and local organisers have said the Games will not be postponed again. Instead, they will be cancelled if they cannot be held this summer.
A poll last month by Japanese broadcaster NHK showed 63 percent of 1,200 Japanese surveyed think the Games should be postponed again or cancelled.
Will fans be allowed to attend?
The Tokyo organising committee has confirmed that no overseas fans will be permitted to this summer's Games.
At the time, the message was that the "difficult decision" had been taken to "give clarity to ticket holders living overseas and to enable them to adjust their travel plans". The cost of not allowing overseas fans to attend is estimated at around £500 million.
Local fans are expected to attend in limited numbers, though this is still a matter subject to change.
How badly is coronavirus affecting Tokyo?
Japan has been the slowest among developed economies to employ their vaccination programme, while new infections are on the rise. Recent reports say "experts worry [Tokyo] is on the cusp of an 'explosive' jump in cases".
The latest publicly available data shows Tokyo declared 591 new cases on Wednesday, 14 April, with tighter restrictions and a semi-emergency state already being in effect.
Is the torch relay going ahead?
The relay has been another contentious point. Osaka cancelled their public leg recently, instead running through a closed park with only family members of the runners in attendance, and Matsuyama city has followed suit this week.
Japan started the relay on 25 March and plans have been constantly updated regarding the route and spectators.
How much is the delay costing?
The official budget for the Tokyo Olympics was increased last month to $15.4bn, an increase of $2.8bn because of the delay. However, several government audits over the last few years suggest the real budget is closer to $25bn. All but $6.7bn of that figure is public money.
AP contributed to this report.
Register for free to continue reading
Registration is a free and easy way to support our truly independent journalism
By registering, you will also enjoy limited access to Premium articles, exclusive newsletters, commenting, and virtual events with our leading journalists
Already have an account? sign in
Register for free to continue reading
Registration is a free and easy way to support our truly independent journalism
By registering, you will also enjoy limited access to Premium articles, exclusive newsletters, commenting, and virtual events with our leading journalists
Already have an account? sign in
Join our new commenting forum
Join thought-provoking conversations, follow other Independent readers and see their replies