USA Gymnastics: US Olympic Committee to revoke status as national governing body over handling of sex abuse scandal
The decision comes after multiple complaints over USA Gymnastics' handling of the sex abuse scandal involving former team doctor Larry Nassar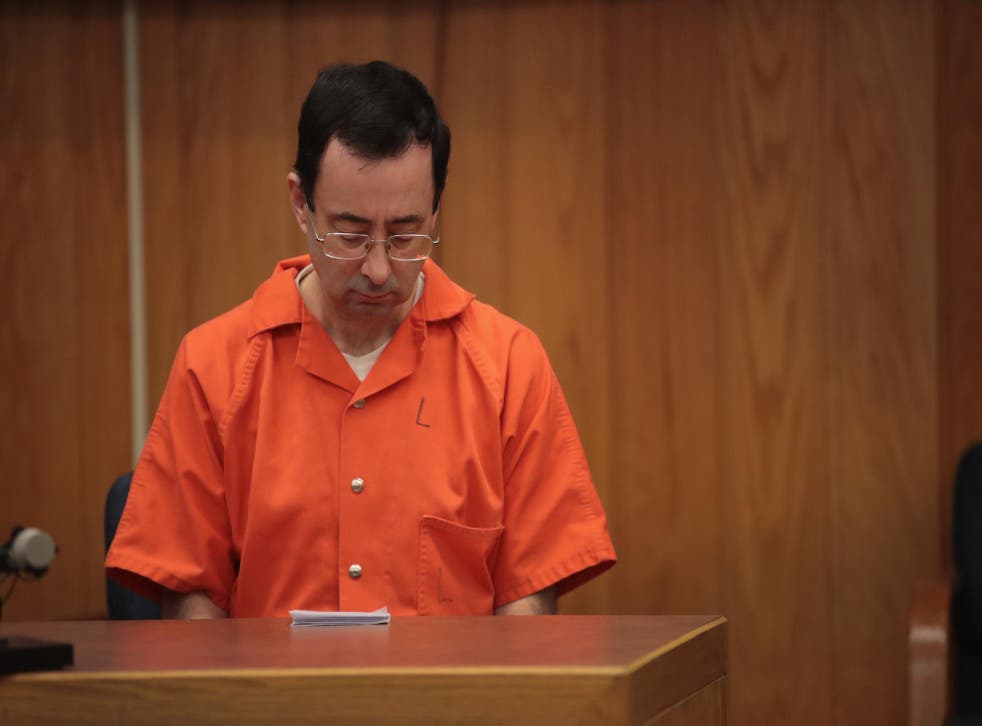 The United States Olympic Committee has moved to revoke USA Gymnastics' status as a national governing body.
The decision comes after multiple complaints over USA Gymnastics' handling of the sex abuse scandal involving former team doctor Larry Nassar.
"This is a situation in which there are no perfect solutions," USOC chief executive Sarah Hirshland said in a statement.
"Seeking to revoke recognition is not a conclusion that we have come to easily.
"In the short-term, we have to work to ensure that USAG gymnasts have the support necessary to excel on and off the field of play. We are building plans to do just that.
"In the long-term, it will be the critically important responsibility of the recognised Gymnastics NGB, whether the existing organisation or a new one, to lead gymnastics in the United States and build on the supportive community of athletes and clubs that can carry the sport forward for decades to come.
"We are prepared to identify and help build such an organisation."
Former USA Gymnastics team medic Nassar was in January sentenced to up to 175 years in prison for sexually abusing hundreds of young girls and women.
USA Gymnastics has struggled to move forward from the scandal. In September president and chief executive Kerry Perry resigned just nine months into the job following criticism that there was a lack of real action being taken.
And last month the man Perry replaced, Steve Penny, was arrested after being accused of tampering with evidence in the Nassar case, accusations he has denied.
Join our new commenting forum
Join thought-provoking conversations, follow other Independent readers and see their replies