Winter Olympics 2014: First openly gay athlete, Ireen Wust, wins gold in Sochi
The Dutch speedskater took to the top of the podium after winning the 3,000 metres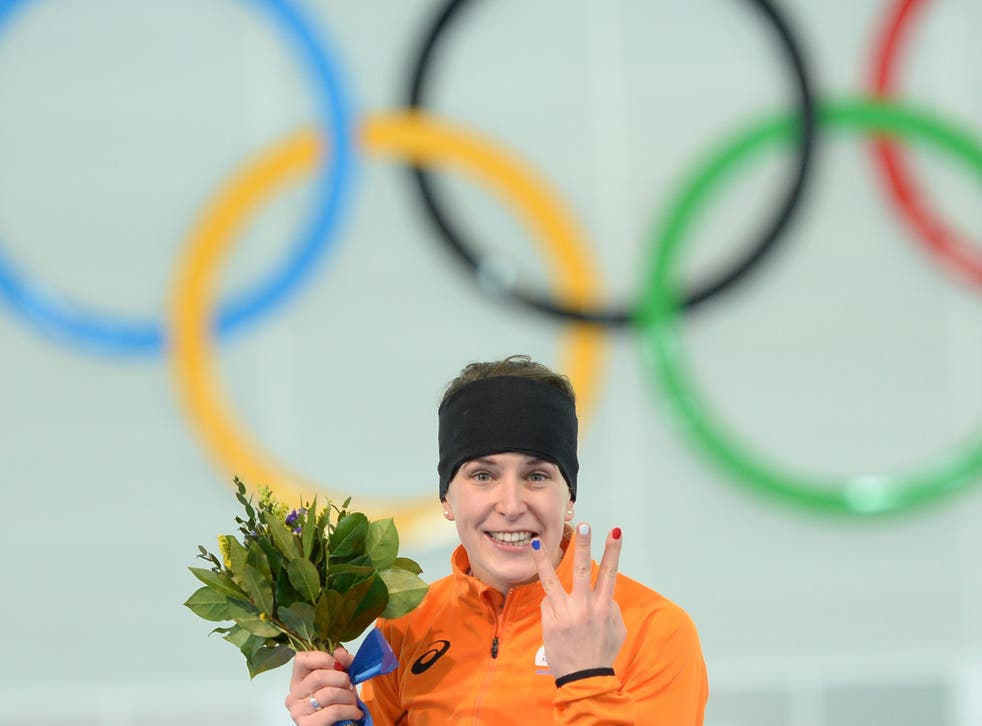 Sunday saw the first openly gay athlete competing in Sochi to win gold, however organisers needn't have feared any show of defiance.
Dutch speedskater Ireen Wust won the 3,000 metres event but was never likely to use the top of the podium for gay rights.
The 27-year-old, who after winning gold in both Vancouver and Turin is among the Netherland's most successful ever Winter Olympics athletes, has made clear in the past she does not want her sexuality to be an issue.
Speaking in 2010, Wust said: "I want to talk about ice skating. You are not asking (fellow Dutch speedskater) Sven Kramer about how his relationship is going. So why would you ask me? If I would've had a relationship with a guy, you wouldn't have asked me either."
Wust, who is just one of seven openly gay athletes competing in Russia, told reporters after winning gold: "Seventeen million Dutch wanted me to win. Now the extreme pressure is off and I can win more."
Russia's laws on homosexual 'propoganda' have come in for fierce criticism in the run up to and during the Winter Olympics.
Register for free to continue reading
Registration is a free and easy way to support our truly independent journalism
By registering, you will also enjoy limited access to Premium articles, exclusive newsletters, commenting, and virtual events with our leading journalists
Already have an account? sign in
Register for free to continue reading
Registration is a free and easy way to support our truly independent journalism
By registering, you will also enjoy limited access to Premium articles, exclusive newsletters, commenting, and virtual events with our leading journalists
Already have an account? sign in
Join our new commenting forum
Join thought-provoking conversations, follow other Independent readers and see their replies