Winter Olympics 2014: Pussy Riot join campaign for Sochi boycott
'Ant-gay propaganda' laws continue to cause problems
Robin Scott-Elliot
Thursday 17 October 2013 12:09 Comments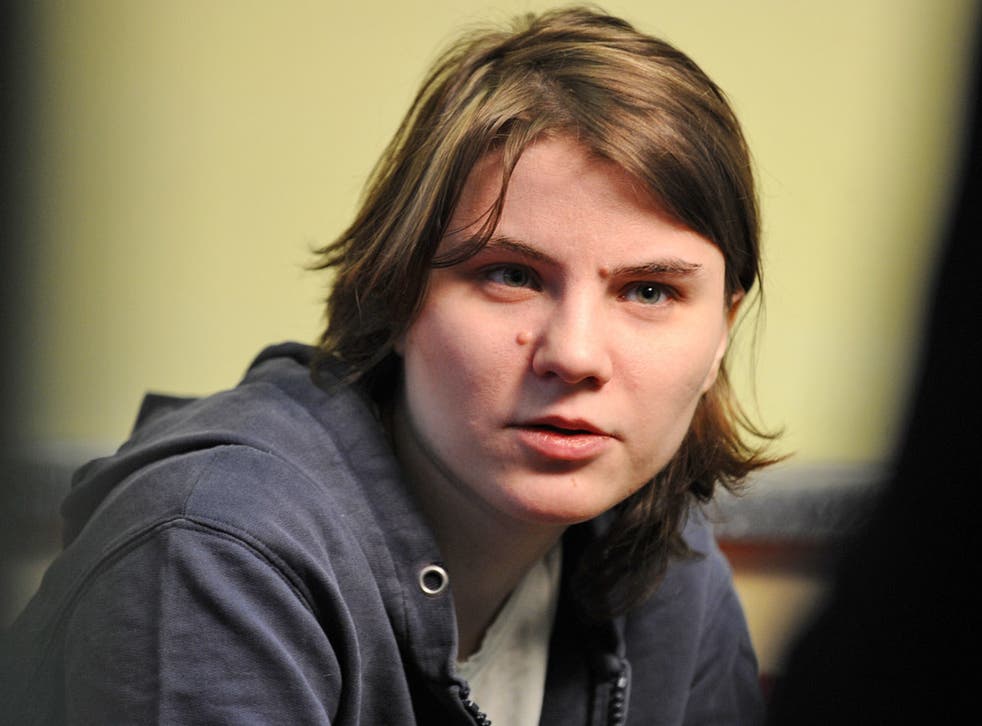 Pussy Riot, the Russian protest group, have added their high-profile voices to the call for a boycott of next year's Winter Olympics over the country's notorious "anti-gay propaganda" legislation. Ekaterina Samutsevich, one of the three members of the feminist punk collective sentenced to imprisonment over a previous protest, believes boycotting Sochi 2014 has become the only option given the draconian laws restricting demonstrations around the event.
Samutsevich also claimed that high-profile Russian athletes such as Yelena Isinbayeva, the world champion pole vaulter, are coming under pressure to "adopt [anti-gay] views". Isinbayeva defended the law during this summer's world championships in Moscow. Samutsevich joins the likes of Stephen Fry and a number of athletes in calling for a boycott of the Games, although no country has so far supported the move.
"I support the boycott because I do not think at this stage there is any other way to make our authorities see and understand because they keep ignoring the rights of their citizens," said Samutsevich. "And at this stage there is no other way to affect change, because the authorities have taken hostage of the media, so perhaps this boycott can be a symbol of criticism being voiced."
President Vladimir Putin issued a law in August that banned protest rallies and demonstrations in Sochi throughout the period of the Winter Olympics. Earlier in the summer Russia's deputy prime minister, Dmitry Kozak, wrote to the International Olympic Committee claiming that discrimination of any kind would not be allowed during the Games – that satisfied the IOC, but the law that makes it a criminal offence to provide anyone under the age of 18 information about homosexuality, passed earlier this year, remains in place.
"It's a very difficult life for homosexuals in Russia," said Samutsevich, who won an appeal against her conviction last year for hooliganism following a protest in a Moscow cathedral – two other band members are still imprisoned. "[This law] will make life for non-traditional sexual orientation just simply hell and there will no protection because at the moment the only protection is the law, and this law has very abstract provisions."
In an interview with the BBC to be broadcast on Radio 5 Live at 7.30pm tonight, Samutsevich said it was all but impossible for Russian athletes to mount any sort of protest as they would lose their livelihood. "[The Olympics] could be a source of national pride. But what is happening now, and there is no other way to describe it, is right-wing fascism. This is what the Olympics are turning into and even sports people are being pressured into adopting these views. Rather than celebrating about sporting achievement it becomes about propagating these views.
"Yelena Isinbayeva enjoys quite a comfortable lifestyle that she doesn't want to lose and the system that she is part of, the authorities wouldn't like her saying things that don't support the extremely conservative views."
'Sochi - The Protest Games' is on 5 Live Sport tonight at 7.30pm
Register for free to continue reading
Registration is a free and easy way to support our truly independent journalism
By registering, you will also enjoy limited access to Premium articles, exclusive newsletters, commenting, and virtual events with our leading journalists
Already have an account? sign in
Join our new commenting forum
Join thought-provoking conversations, follow other Independent readers and see their replies