China says Beijing Winter Olympics will only have domestic spectators
The Winter Olympics will be conducted in a 'closed loop' starting 23 January 2022
Alisha Rahaman Sarkar
Thursday 30 September 2021 14:27 Comments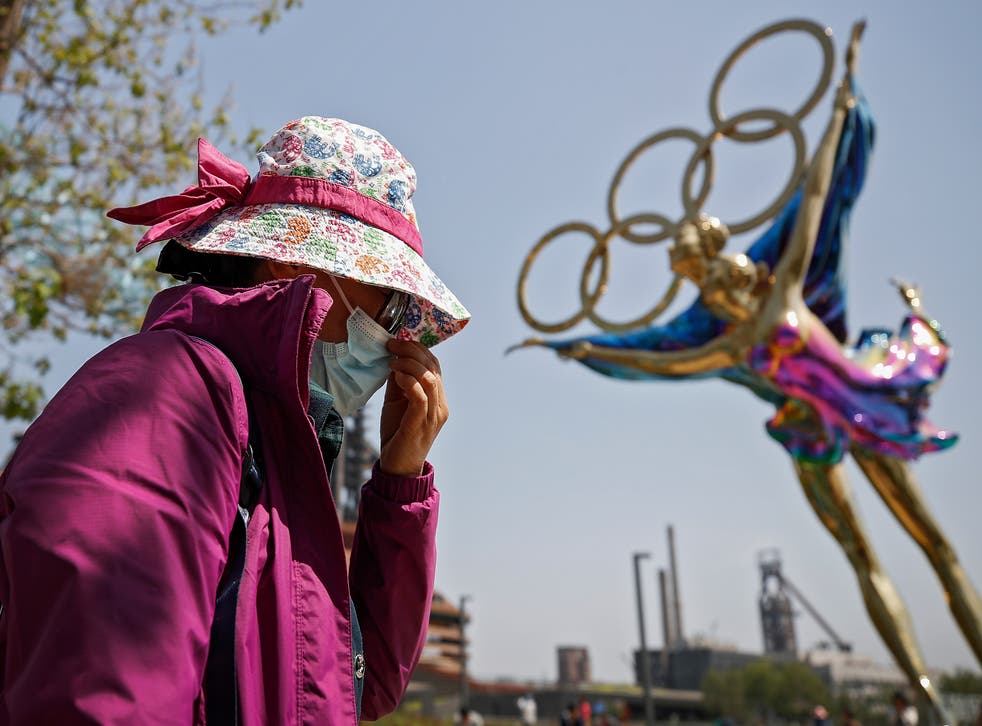 Only those residing in China will be allowed to into venues for the Beijing Winter Olympics that will be held next year.
The International Olympic Committee (IOC) outlined this measure among others in new Covid-19 protocols unveiled for the event and shared in a statement on Wednesday.
Foreign spectators, including athletes' family members, will be barred from attending.
Tickets will be sold only to residents of mainland China who meet the requirements laid out in the protocols, said the statement.
Athletes who are not fully vaccinated will be required to quarantine for 21 days upon arrival, while those "who can provide a justified medical exemption will have their cases considered."
The IOC will recognise all vaccines either approved by the World Health Organisation or national authorities.
Similar to the bio bubble enacted for the Tokyo Olympics, Beijing will conduct the Games in a "closed loop" starting 23 January 2022.
All athletes and Games participants who are fully vaccinated will enter the closed-loop management system upon arrival, the statement said.
The "closed-loop management system will cover all Games-related areas, including arrival and departure, transport, accommodation, catering, competitions, and the Opening and Closing Ceremonies," it said.
"Within the closed loop, participants will be allowed to move only between Games-related venues for training, competitions and work," it added.
During the 2020 Tokyo Olympics, spectators were banned from almost all venues due to a spike in coronavirus cases.
The rules were drawn based on "wide-ranging consultations with international experts and the Chinese authorities," the IOC said.
The organising committee will release a "playbook" – detailed Covid-19 countermeasures – in late October, as ticketing rules are still under consideration. A revised version of the rules will be released in December.
The 2022 Winter Olympics are scheduled to begin on 4 February.
China has been aggressively trying to stop a fresh outbreak of coronavirus cases ahead of the Games. The country has reported 108,413 confirmed Covid-19 cases and 4,849 virus related deaths since the onset of the pandemic in 2020.
Register for free to continue reading
Registration is a free and easy way to support our truly independent journalism
By registering, you will also enjoy limited access to Premium articles, exclusive newsletters, commenting, and virtual events with our leading journalists
Already have an account? sign in
Join our new commenting forum
Join thought-provoking conversations, follow other Independent readers and see their replies