Winter Olympics 2018: US skier Gus Kenworthy shared a kiss with his boyfriend on TV to the support of viewers
The kiss soon went viral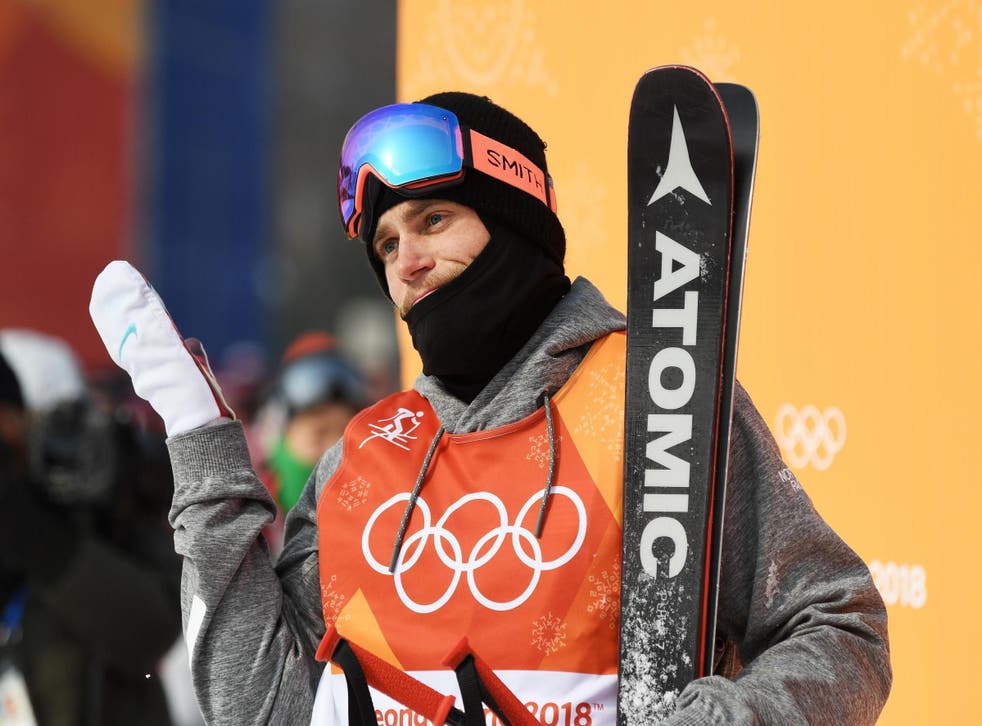 In between displays of incredible sportsmanship and death-defying stunts, NBC's cameras captured one tender moment - a kiss shared between Olympic skier Gus Kenworthy and his boyfriend Matthew Wilkas before the ski slopestyle qualifying.
As one of two openly-gay US Olympians, the significance of the kiss, which was broadcast on primetime network television, was not lost on viewers at home - who praised the display of affection.
And while British-born Kenworthy ended up placing last out of 12 finalists after ultimately failing to land any of his runs, the kiss captured between him and his boyfriend made the games significant for the skier, and for LGBT viewers and allies.
When Kenworthy competed during the Sochi games four years ago, where he received a silver medal, he had not yet declared his sexuality. But at the time, he considered kissing his boyfriend at the bottom of the slope, before ultimately deciding against it.
Speaking of the kiss in PyeongChang, Kenworthy said afterwards: "I didn't even know that that was a televised moment at all, but I think that's amazing. That's something that I wanted at the last Olympics was to share a kiss with my boyfriend at the bottom and it was something that I was too scared to do for myself.
"And so to be able to do that, to give him a kiss, to have that affection broadcasted for the world is incredible," the skier continued.
Kenworthy then said: "I think that the only way to really change perceptions, break down homophobia, break down barriers is through representation. That's definitely not something I had as a kid. I definitely didn't see a gay athlete at the Olympics kissing their boyfriend and I think that if I had it would have made it a lot easier for me, so hopefully, it did that for other people."
And others agree - with thousands of people sharing their support for the Olympian on social media.
Britney Spears reached out to the athlete, tweeting: "So proud of #TeamUSA! Hey Gus Kenworthy, gimme, gimme more on the slopes today!"
Another person said: "Pretty cool that they not only showed Gus Kenworthy kiss his boyfriend but acknowledge him as such. It shouldn't feel like a big deal and yet it does."
"A kiss from his boyfriend from the bottom of the slope and a wave of rainbow flags at the bottom! Gus Kenworthy, you are making so many LGBT Americans so very proud of you!!" wrote one person.
As an openly-gay Olympian and a prominent voice in the LGBT community, Kenworthy's kiss with his boyfriend was much more than a display of affection - it was an important step in normalising affection in LGBT relationships on a broad scale.
Speaking about the outpouring of support for the kiss, Kenworthy told NBC: "It was such a little kiss... If I'd have known it was a big deal I'd have made out with him."
"I think that the most important thing in the world is for everybody to live their life as themselves, and be authentic and honest. I didn't really get to experience that in Sochi, so it feels good to have that here," Kenworthy said.
And although he didn't compete as well as he hoped, the Olympian said he is "very proud to be representing the LGBTQ community and happy to be here with other athletes that also are. And just be part of such an amazing and diverse country."
Join our new commenting forum
Join thought-provoking conversations, follow other Independent readers and see their replies