Winter Olympics 2018: Bobsledder Nadezhda Sergeeva fails doping test after wearing 'I don't do doping' jumper
Sergeeva has previously tested positive for Meldonium in 2016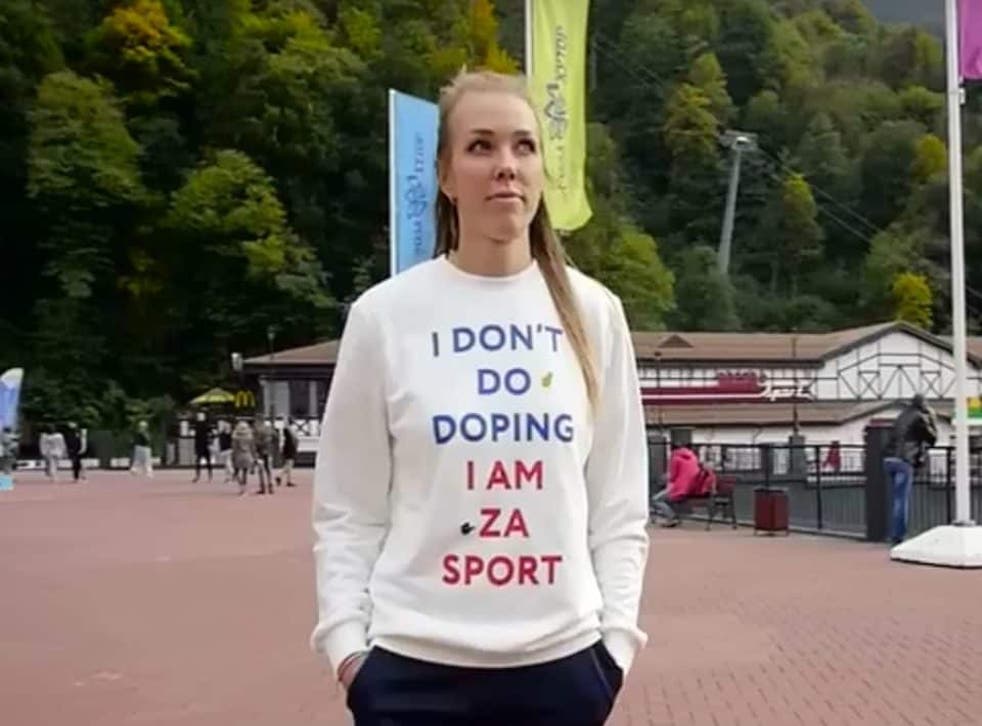 Olympic bobsledder Nadezhda Sergeeva has tested positive for a banned performance-enhancing drug, despite having worn a jumper emblazoned with "I don't do doping".
In a YouTube video posted earlier this month, Sergeeva publicly endorsed the anti-doping message by sporting the sweatshirt.
But the Russian bobsleigh federation announced on its official Facebook page on Friday that the athlete had tested positive on 18 February, five days after a previous doping test returned a negative result for her.
Sergeeva piloted the Russian sled to 12th in the women's competition on Wednesday and denies taking the 'banned heart medication' mentioned by the statement, and the federation said it was not Meldonium, for which Russian curler Alexander Krushelnitsky was banned earlier this week.
​The 30 year-old Sergeeva has previously failed a test for Meldonium, becoming one of over 100 athletes to fall foul of the drug's re-classification in 2016.
"I am just shocked about this news, because I am certain that I took this medication only at the end of last year, strictly under the instructions of the doctors from the Federal Medical-Biological Agency as well as cardiologists," the 28-year-old told the R-Sport news agency.
"Of course, both the doctors who prescribed me this substance and I myself were one hundred percent certain that the meldonium would only stay in my system for two or three days and then by 1 January I would be completely clean."
Join our new commenting forum
Join thought-provoking conversations, follow other Independent readers and see their replies