Winter Olympics 2018: Jamaican women 'donated' bobsleigh by beer company after ex-coach took sled when she quit
Jazmine Fenlator-Victorian and Carrie Russell are hoping to become the first Jamaican women to compete at the Winter Olympics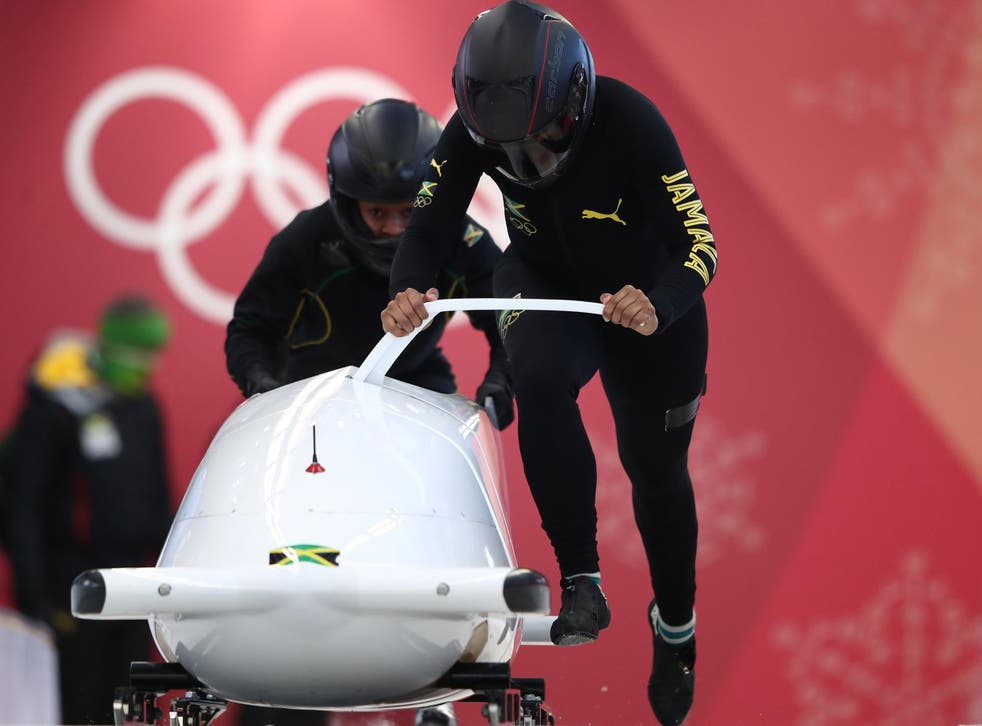 The Jamaican women's bobsleigh team are to be "donated" a sled by a beer producer to compete at the 2018 Winter Olympics after their coach quit and took their original sled with her.
Former coach Sandra Kiriasis left the Jamaican squad after claiming she was forced out after her role was changed from driving coach to track performance analyst, which gave her no access to the athletes.
However, when Kiriasis, who is a former Olympic champion quit, she also took the sled with her, claiming she was "legally responsible" for its use having used her contacts to secure it in the first place and demanded a payment for Jamaica to use it.
2018 Winter Olympics – in pictures

Show all 29
Now, one of Jamaica's most popular beer producers, Red Stripe, who are based in Tokyo, claim to have an agreement in place whereby the bobsleigh they created would be used free of charge, as long as it was used during the Olympics.
Although they used this sled earlier in the season, they were forced to borrow another, which Kiriasis sourced through her contacts, after Red Stripe failed to deliver theirs to Europe in time for the second phase of the World Cup in December.
Jazmine Fenlator-Victorian and Carrie Russell are hoping to become the first Jamaican women to compete at the Winter Olympics, 30 years after the men, who inspired the film Cool Runnings, did so in Calgary.
The duo must complete two clean runs (not crashing) in official training to be eligible to race in the Olympics.
Join our new commenting forum
Join thought-provoking conversations, follow other Independent readers and see their replies