Winter Olympics 2018: Where are the Games, when do they start, how do I watch them, TV, venues and events
Everything you need to know ahead of the 2018 Winter Olympic Games
Tuesday 06 February 2018 11:31 Comments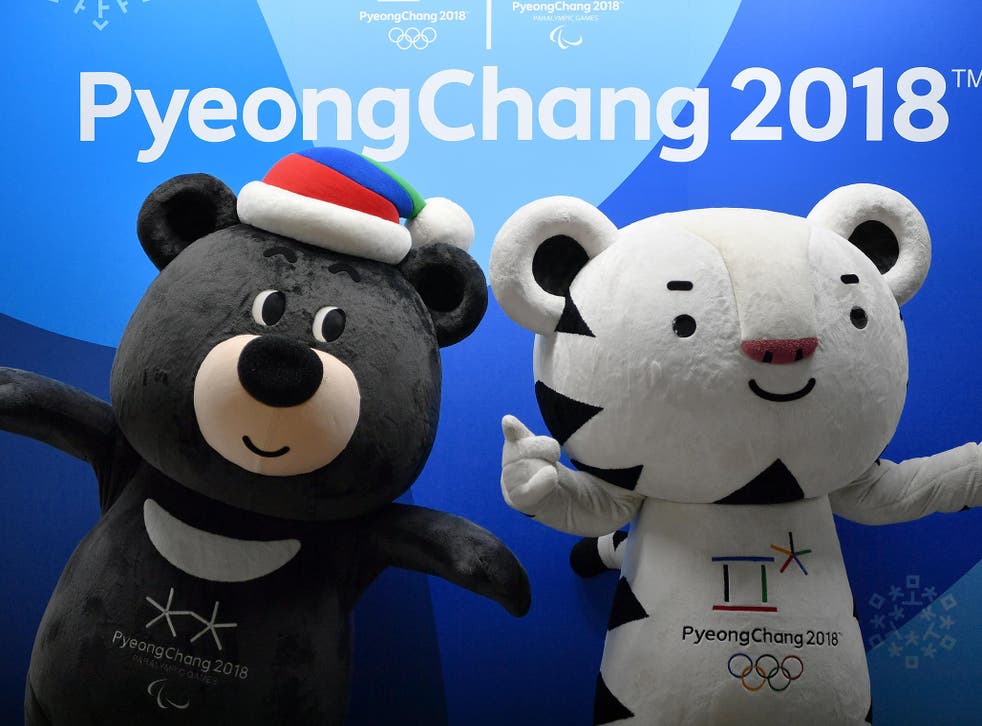 The 2018 Winter Olympics gets underway in South Korea on February 9, where 2,500 athletes from 90 nations will compete for supremacy over ice and snow.
There have been plenty of distractions in the buildup to the Games, including North Korea's participation and neighbourly tensions, the Russian doping scandal, potential protests against Donald Trump's presidency and the NHL withholding its players.
However, South Korea has declared its venues complete and ready to welcome the world's best winter sports athletes for the country's first Winter Games.
Winter Olympics 2018: 9 British medal hopefuls to watch

Show all 9
Here is everything you need to know ahead of the Olympics:
Where are the Games?
The Games are taking place in Pyeongchang in the north-east region of South Korea, 180km east of the capital Seoul. The host region's name has been marketed with a capitalised C (PyeongChang) in order to clearly distinguish it from the capital of North Korea, Pyongyang. It is South Korea's first Winter Games, after Seoul hosted the summer Games in 1988.
When do they start?
The Games begin with the opening ceremony on Friday 9 February at Pyeongchang Olympic Stadium – where concerns have been raised over the low temperatures spectators will have to endure – and close on Sunday 25 February.
How can I watch it?
In the UK, the Games will be televised on the BBC in the UK as well as on Eurosport. South Korea is nine hours ahead of UK time.
What are the sports?
There are 15 sports on show at the Winter Olympics: alpine skiing, biathlon, bobsleigh, cross-country skiing, curling, figure skating, freestyle skiing, ice hockey, luge, Nordic combined, short-track speed skating, skeleton, ski jumping, snowboarding, and speed skating.
Are there any new events?
The IOC have added four new events: big air snowboarding, mixed team alpine skiing, mass start speed skating and mixed doubles curling. Big air is expected to be one of the biggest new draws as snowboarders hit a huge jump and display an array of spins and tricks before returning to earth.
The venues
The Games will be split between an inland mountainous region and the coastal city of Gangneung.
Pyeongchang mountains:
Alpensia Biathlon Centre, Alpensia Cross-Country Skiing Centre, Alpensia Ski Jumping Centre, Olympic Sliding Centre, Phoenix Snow Park, Jeongseon Alpine Centre, Yongpyong Alpine Centre.
Gangneung coast:
Kwandong Hockey Centre, Gangneung Curling Centre, Gangneung Hockey Centre, Gangneung Ice Arena, Gangneung Oval.
The mascots
Soohorang (a white tiger) and Bandabi (a black bear).
The numbers
Athletes 2,500
Nations 90 (89 plus Russia's delegation under the IOC flag)
Venues 30
Events 102
Sports 15
Register for free to continue reading
Registration is a free and easy way to support our truly independent journalism
By registering, you will also enjoy limited access to Premium articles, exclusive newsletters, commenting, and virtual events with our leading journalists
Already have an account? sign in
Join our new commenting forum
Join thought-provoking conversations, follow other Independent readers and see their replies