Grand National 2016: Four horses dead after picking up injuries during Aintree race
Animal rights campaigners have called the event the 'most selfish form of animal abuse'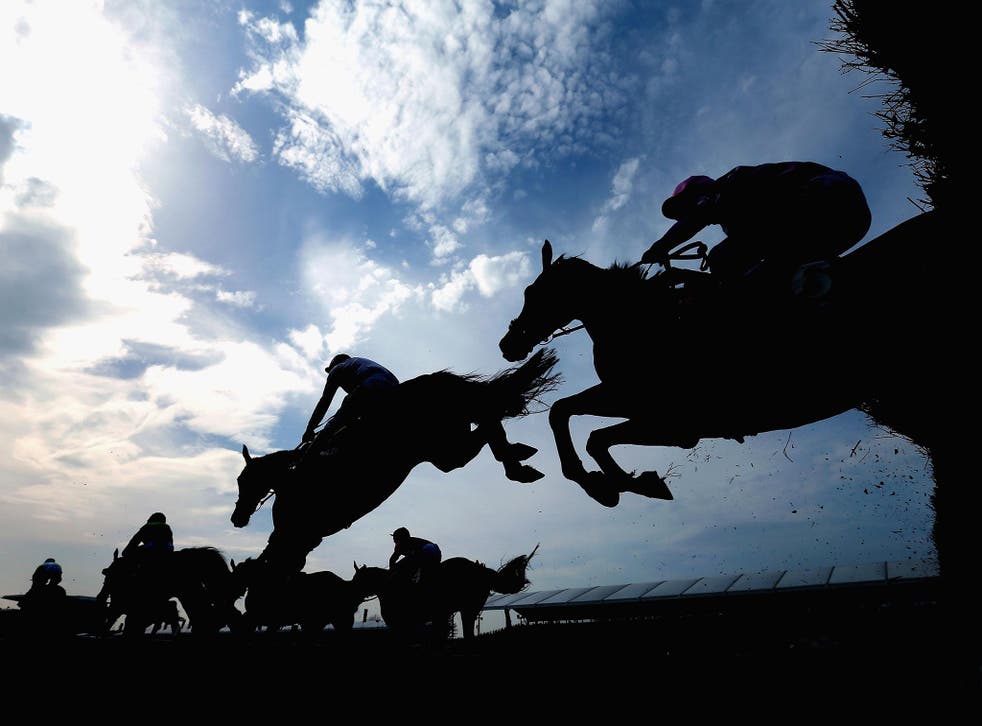 This year's Grand National event has claimed the lives of four horses.
While the main race passed without serious incident, the deaths which occurred after other events make the competition the bloodiest in years.
Two of the horses which died had fallen on their heads, Metro reported.
The incidents have angered animal rights campaigners, some of whom protested outside the event at Aintree on Saturday.
The first deaths came on the opening day as ten-year-olds Clonbanan Lad and Marasonnien died after being pulled up and fatally injured in the Fox Hunters' Chase event, according to Race Horse Death Watch, an Animal Aid run monitoring group.
Further adding to the death toll were Gullinbursti and Minella Reception, who died on Friday during the Topham Chase event. Both were hurt in a fall at the notorious Becher's Brook jump.
Gullinbursti, also ten-years-old, suffered a broken neck and had to be put down, while Minella Reception was euthanized after an off-course evaluation.
Grand National by numbers
The deaths, the most at a Grand National since 2011 according to Animal Aid, have incensed animal campaigners.
"The Aintree authorities and the official industry regulator, the British Horseracing Authority, have sought, over the last two years, to lure the public into believing that equine deaths at Aintree were now to be thought of as a rarity in this modern age," Dene Stansall, Animal Aid's horseracing consultant told the Huffington Post.
He added: "But history shows that, over the long term, the Grand National Course continues to be a perversely harsh test for horses, and one that often proves lethal.
"Making horses race on that course does not add up to a sporting spectacle, but the most selfish form of animal abuse."
David Ashdown's Sports Picture Diary: The Grand National

Show all 8
However, the race organisers defended their position.
"While you can't remove all risk from any sport, we acted on evidence to make significant changes here at Aintree, including to the cores of every fence on the Grand National course," said John Baker, the north-west regional director for Aintree's owners Jockey Club Racecourses, to the BBC.
"We've seen hundreds of horses compete safely since over the last few years."
Register for free to continue reading
Registration is a free and easy way to support our truly independent journalism
By registering, you will also enjoy limited access to Premium articles, exclusive newsletters, commenting, and virtual events with our leading journalists
Already have an account? sign in
Register for free to continue reading
Registration is a free and easy way to support our truly independent journalism
By registering, you will also enjoy limited access to Premium articles, exclusive newsletters, commenting, and virtual events with our leading journalists
Already have an account? sign in
Join our new commenting forum
Join thought-provoking conversations, follow other Independent readers and see their replies