Grand National betting 2014: Should I factor in the age and experience of the horse?
Why Tidal Bay, one of the favourites, might not be a sensible pick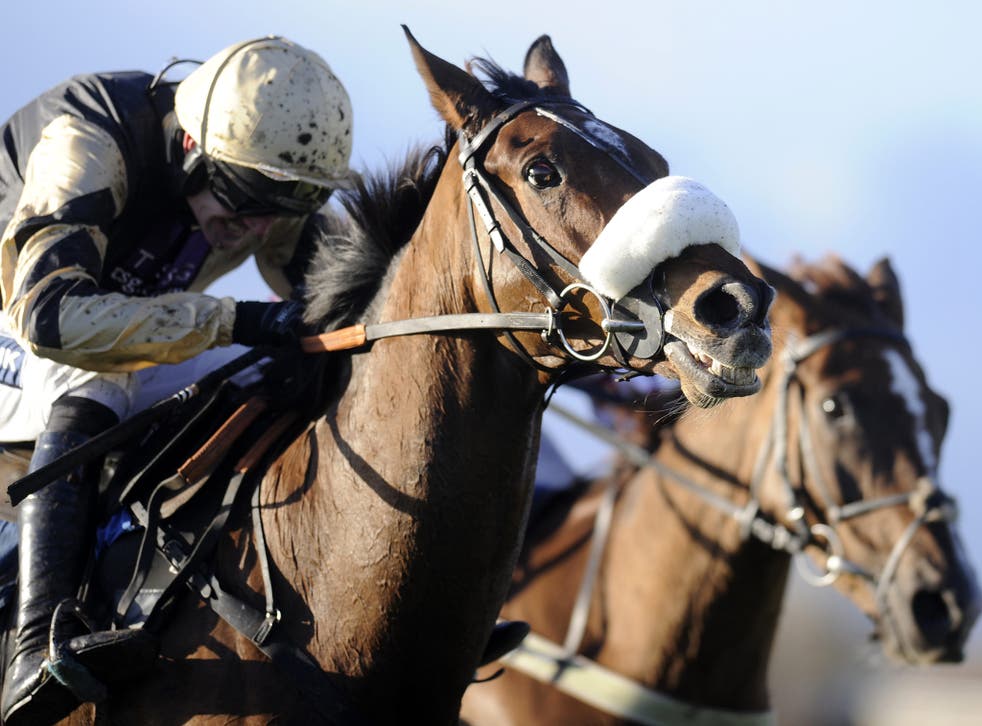 "You need an older more experienced horse to win the Grand National".
There is a well known school of thought that suggests that the older the horse the better when it comes to deciding on your Grand National selections, but what do the statistics say, and can we use them to sort the men from the boys (or those with a chance from those without)?
If memory serves, last year's winner was an eleven-year-old (Aurora's Encore), and with forty-four races to his name at first glance both age and experience look like handy attributes to have, but was that just a one off?
Looking back over the years (and how far back we should go is a moot point as the course and fences seem to be changed every few years), it does seem as if a minimum of a double figure of runs over fences is a necessity with a variation of between 41 (2003 winner Monty's Pass) and nine (Miinnehoma 1994 and a one off), with the average being exactly 19 over the past 20 years.
Age groups have also suggested a certain maturity is required with nine to twelve-year-olds the grouping to concentrate on, with the first six home in 2013 sitting in that bracket. Nothing younger or older has taken the race since way back in 2002 (Bindaree aged eight), and you need to go back another ten years to 1992 (Party Politics) for the next eight-year-old (oh and thirteen or older is not the age group to be on either with 1923 the last winner to buck that particular trend!).
As for the 2014 renewal, if we follow the statistical clues above, we can at least consider removing Tidal Bay (third favourite!) and Swing Bill (both 13-years-old), plus Triolo D'Alene, Kruzhlinin, Goonyella, Standing Ovation, and Tour Des Champs (all seven) from our short list, but can we strike any out via a lack of experience. If we take nine runs over fences as a bare minimum, we can lose Rocky Creek, Our Father, Hawkes Point, Vesper Bell, Rose Of The Moon, One In A Milan, Goonyella (again), Goulanes, Minella For Value, and Merlin's Wish - so (in theory), we have reduced an original field of 72 down to 56 - not exactly finding the winner but moving in the right direction and with stamina up next (tomorrow), we can hopefully find our way to a manageable short list by the weekend - here's hoping!
Register for free to continue reading
Registration is a free and easy way to support our truly independent journalism
By registering, you will also enjoy limited access to Premium articles, exclusive newsletters, commenting, and virtual events with our leading journalists
Already have an account? sign in
Register for free to continue reading
Registration is a free and easy way to support our truly independent journalism
By registering, you will also enjoy limited access to Premium articles, exclusive newsletters, commenting, and virtual events with our leading journalists
Already have an account? sign in
Join our new commenting forum
Join thought-provoking conversations, follow other Independent readers and see their replies