Might Bite wins RSA Novice's Chase at Cheltenham Festival, beating Whisper in a photo finish
Might Bite managed to snatch defeat from the jaws of victory, only to get back up and edge out Whisper by an inch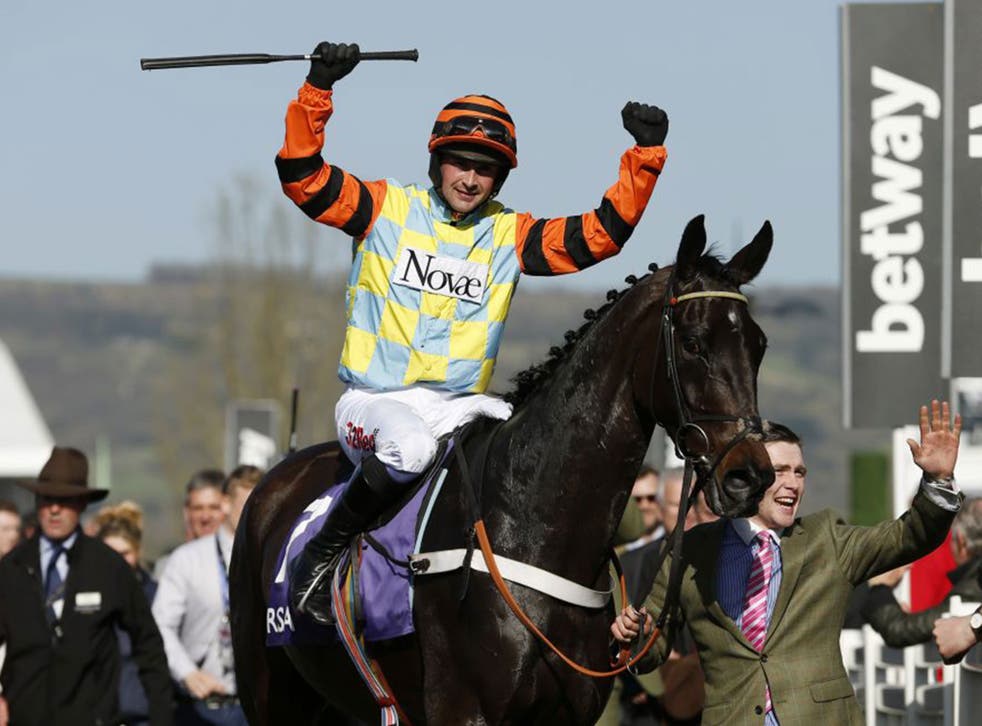 Nicky Henderson enjoyed more success at this year's Cheltenham Festival with a one-two in the RSA Novices' Chase as Might Bite claimed a sensationally dramatic win over his stablemate Whisper.
Might Bite led the race for almost its entirety, as an early fall from Marinero and the ensuing loose horse, spread the field out.
The eventual winner, along with Acapella Bourgeois and Alpha Des Obeuax formed a breakaway trio at the front of the race which led for much of proceedings.
With only a few fences to jump, Might Bite looked to have opened up an unassailable lead at the front, but in very dramatic scenes, the horse made a meal of the last fence, listing wildly to the right of the track.
The mistake allowed Whisper to come thundering back into the reckoning, with Might Bite looking as if it he had thrown the race away and slipping into second.
However there was a final twist in the race as jockey Nico de Boinville just managed to get things back together in the nick of time and got Might Bite back into the running, eventually just pipping Whisper on the line by the narrowest of margins imaginable.
Join our new commenting forum
Join thought-provoking conversations, follow other Independent readers and see their replies