Picture of the Day: And you thought Aintree was dangerous...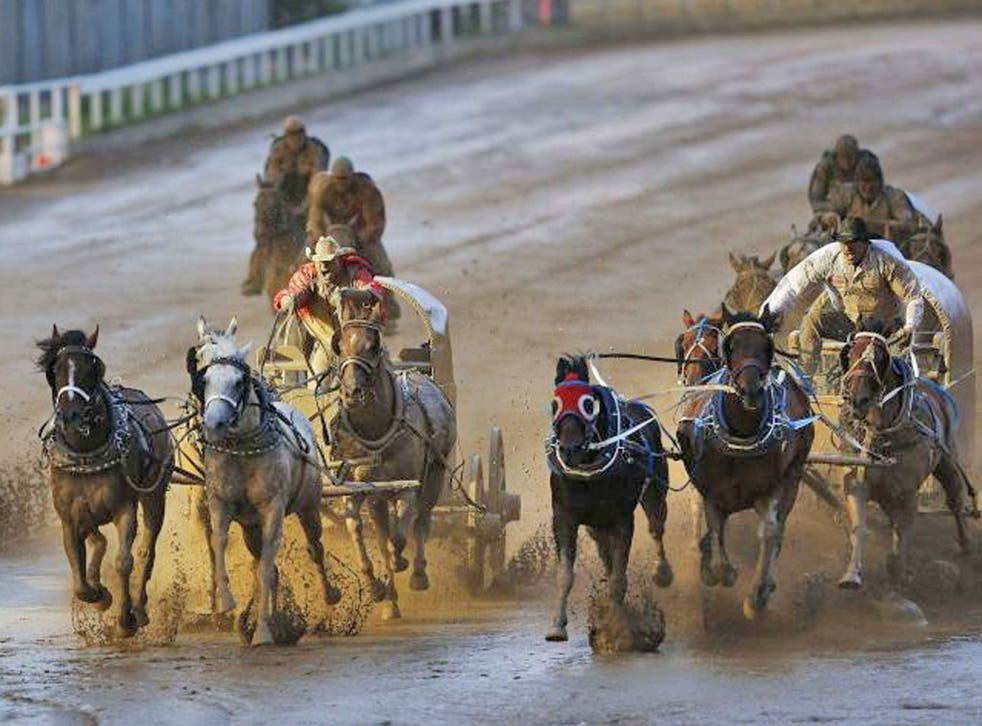 It may have fewer jumps than the Grand National, but the race is no less dangerous. The annual Calgary Stampede in Alberta, Canada, has claimed the lives of dozens of animals in its 100-year history, and this year was no different.
Three horses were put down after the chuckwagon racing event, pictured, after two wagons collided on the last bend of the race.
The 10-day festival also includes a rodeo in which riders compete to stay on their horse for as long as possible.
Register for free to continue reading
Registration is a free and easy way to support our truly independent journalism
By registering, you will also enjoy limited access to Premium articles, exclusive newsletters, commenting, and virtual events with our leading journalists
Already have an account? sign in
Register for free to continue reading
Registration is a free and easy way to support our truly independent journalism
By registering, you will also enjoy limited access to Premium articles, exclusive newsletters, commenting, and virtual events with our leading journalists
Already have an account? sign in
Join our new commenting forum
Join thought-provoking conversations, follow other Independent readers and see their replies