Trainer: Over 100 horses have been given steroids
Gerard Butler claims that Newmarket vets recommended Sungate for joint injuries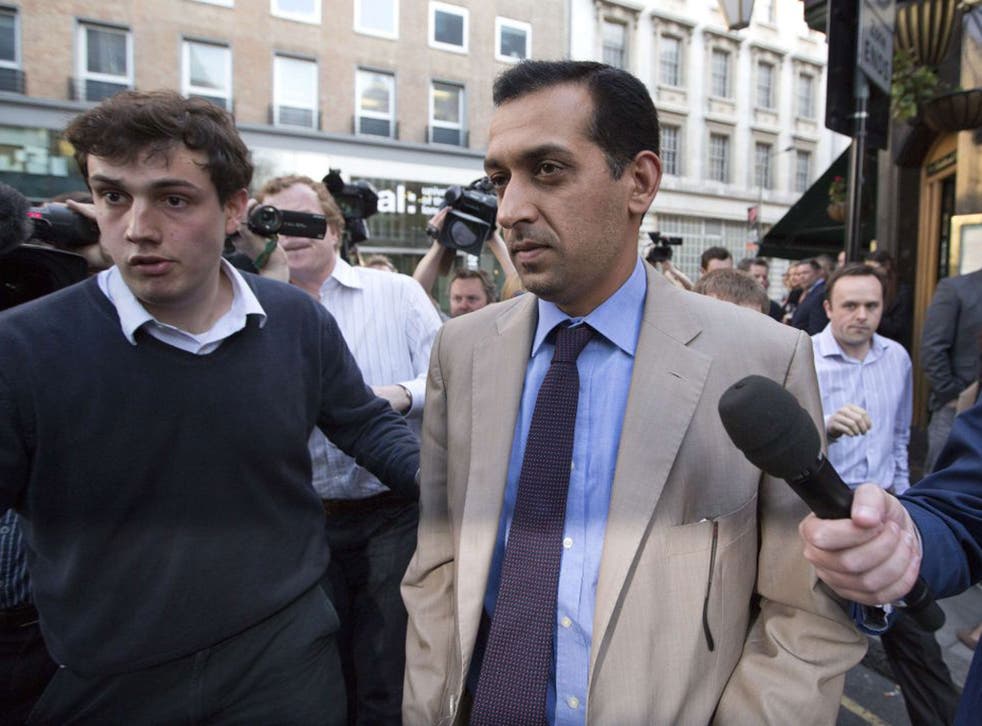 As the racing community continues to absorb the seismic impact of the Godolphin scandal, a second Newmarket trainer yesterday revealed that he faces a ban for the injection of anabolic steroids. Gerard Butler has candidly admitted his error to the British Horseracing Authority, and accepts that he deserves punishment. But he also believes that the medication in question, according to the vets who recommended Sungate (a treatment for injured joints), has been administered to more than 100 horses across the many yards in the town. As such, this aftershock may make it difficult to justify the regulators' contention that the disgrace of Mahmood Al Zarooni represents a flagrant exception in a sport that permits no grey areas in the use of steroids.
Al Zarooni was given an eight-year ban on Thursday, barely 72 hours after the BHA announced he would be facing charges. As principal trainer to Sheikh Mohammed's elite Godolphin stable, Al Zarooni's admission and case was processed with extraordinary speed. But there seems little prospect of the clouds over the headquarters of the British Turf being blown away so quickly now.
Butler supervises a relatively small stable but has trained a number of top horses, notably Elusive City and Compton Admiral, while he has also had success with a small satellite operation in the United States. In 2011, he saddled Pachattack to finish third in the Ladies' Classic at the Breeders' Cup, the most prestigious fillies' race in America. But his career is now menaced by a treatment he believes to be used so widely that he unhesitatingly entered it in his official medical records.
Butler does admit to "a terrible mistake" in self-administering the same treatment to other horses, something that in itself invites a severe penalty. But he insists that Sungate had first been recommended by his vets, who assured him that it had been widely prescribed in Newmarket when they administered it to Little Black Book last June. As such, he was unconcerned when he sent his medical records to the BHA the following month, during investigation of a minor irregularity.
"It did not cross my mind that there could be any problem with this medication," he said. "And, judging from the fact that the BHA said nothing about it when they saw my medical book, it does not seem to have crossed their minds, either. Little Black Book ran on 4 August, and won a couple of weeks later, so they would have known he was clearly in training at the time. In the medical book, I signed that I had authorised use of the drug, and my vet had countersigned for its administration. Sungate had for some time been widely used in their practice, with very beneficial results for joint injuries."
Butler says that his vets have now advised him that more than 100 horses have been treated the same way. He does not suggest that the vets were aware that administration of the substance amounted to a breach of the rules. He does now accept that he was culpably credulous, in that he had been made aware of its steroid properties. But he insists that the treatment administered to five fillies on 16 February, and duly entered in his medical book, was undertaken on the basis that the BHA had not objected to the open registering of Sungate in his medical records. When the BHA advised him that one of those fillies had tested positive to a prohibited substance, after an unannounced sampling visit to his yard on 20 February, he immediately advised them that four other fillies had received the same treatment.
Butler also argues his professional folly, in having meanwhile obtained the product on his own account and administered it to four colts, had nothing to do with doubts about its status under the rules. "The fact I didn't put that on the record shows that I knew it was wrong to diagnose and medicate those horses myself," he said. "It was an unpardonable misjudgement, purely to cut corners in what is a very expensive treatment. But I have been totally candid throughout with the BHA, and it was I who told them that I had treated four colts in December and January. I'm not trying to defend myself, just to explain what happened. And I must emphasise that I was advised in good faith by my vets."
Butler is anxious to assure the BHA of his continued co-operation, and also to stress that Sungate was injected directly to the joint, as a targeted treatment – in contrast with the intramuscular use of steroids used to develop physique in other cases.
Only last month the BHA placed a notice in the newsletter of the National Trainers' Federation, advising that Sungate contained the prohibited substance, stanozolol. Butler feels that this corroborates the suggestion that other yards have been using the same medication. He accepts this is a strict liability offence, and that he has disastrously compounded it himself. But he is dismayed by the prospect that he may be depicted as some kind of calculating rogue.
"I have been very uncomfortable over the past few days, hearing and reading about the Al Zarooni case," he said. "I feel people need to know about what has happened in my yard. I know I'm obliged to satisfy myself that each and every treatment is within the rules, and I failed to do so in this case. But I am certain that this medication has been misunderstood by many others. And I just hope that the BHA is being suitably rigorous in establishing whether that is indeed the case."
Register for free to continue reading
Registration is a free and easy way to support our truly independent journalism
By registering, you will also enjoy limited access to Premium articles, exclusive newsletters, commenting, and virtual events with our leading journalists
Already have an account? sign in
Register for free to continue reading
Registration is a free and easy way to support our truly independent journalism
By registering, you will also enjoy limited access to Premium articles, exclusive newsletters, commenting, and virtual events with our leading journalists
Already have an account? sign in
Join our new commenting forum
Join thought-provoking conversations, follow other Independent readers and see their replies