Mitchell Pearce filmed simulating a sex act with a dog
Mitchell Pearce video: Sydney Roosters star accused of simulating lewd sex act with a dog
Video footage was aired on Channel 9
Sydney Roosters star Mitchell Pearce is to be investigated by the NRL after video footage emerged of him seemingly simulating a sex act on a dog.
The footage of the incident, which is believed to have occurred at a house party on Australia Day, was aired on Nine Network's A Current Affair on Wednesday night.
The video shows an intoxicated Pearce, 26, trying to kiss a woman before simulating a sex act on a dog; he is also accused of urinating on himself and furniture after the woman rejected his advances.
"I'll f*** that dog, I don't give a f***," he is heard saying.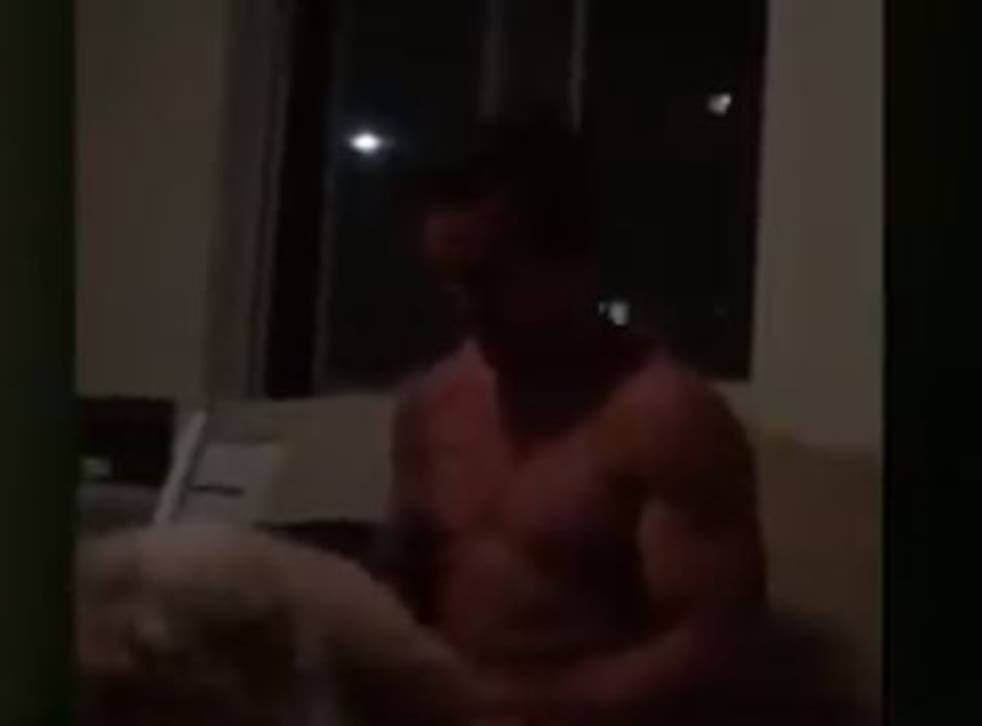 "I don't have a sexuality...I don't have a sexuality," he adds.
Both the Roosters and the NRL are aware of the video with the league's Integrity Unit to look into the matter.
"The Sydney Roosters are aware of an incident involving Mitchell Pearce," read a Roosters statement. "The Club has advised the NRL's Integrity Unit. The Club will conduct an internal investigation and will be making no further comment at this time."
AN NRL spokesman added in a statement: "The Integrity Unit will work with the Roosters to ensure the matter is dealt with appropriately."
Earlier on Wednesday, Pearce had posted several photographs to Instagram of himself and team-mates on a cruise around Sydney harbour, following a training session on the national holiday.
"Love these blokes," read the caption.
The 26-year-old, son of former Australian international Wayne, was fined $20,000 in May last year after being ejected from a Sydney nightclub.
In the full video (not shown above), a shirtless Pearce walks towards a woman and asks: "Can I have a kiss?"
"No, I'm a lesbian," she responds. Another says: "I'm gay too."
Pearce, clearly intoxicated, then has an exchange with another man before sitting on a sofa.
The woman asks: "Did you just pee on my couch?"
He responds: "I'll f*** that dog, I don't give a f***. I don't care. I don't have a sexuality... I don't have a sexuality."
Pearce, who also represents New South Wales, then grabs the small dog and starts simulating a sex act.
"No that's my dog... woah, woah, woah... No. No, no, off limits. Did you just pee?"
Another woman adds: "Stop. Please! No."
A man, off camera, is laughing and says: "Oh my f****** God!"
The female continues: "Get out. Out. Out. Last straw... Out."
The other woman says: "F****** enough off you!"
Pearce then responds again, saying: "I wanna f*** your dog, I don't even care anymore."
The woman answers: "I care and you peed on my couch, you peed on yourself, get the f*** out. Out."
"Mitch you can't do that!" says another.
After more exchanges, and someone claiming that Pearce is an Aboriginal, the group is eventually thrown out of the house.
The incident has sparked outrage in Australia, with numerous calls for the Roosters to sack him