England captain Sam Burgess ready to right World Cup wrongs
Just over two years after he was cut from England rugby union team during the disastrous 2015 World Cup, the 28-year-old will lead his country out in the 2017 Rugby League World Cup final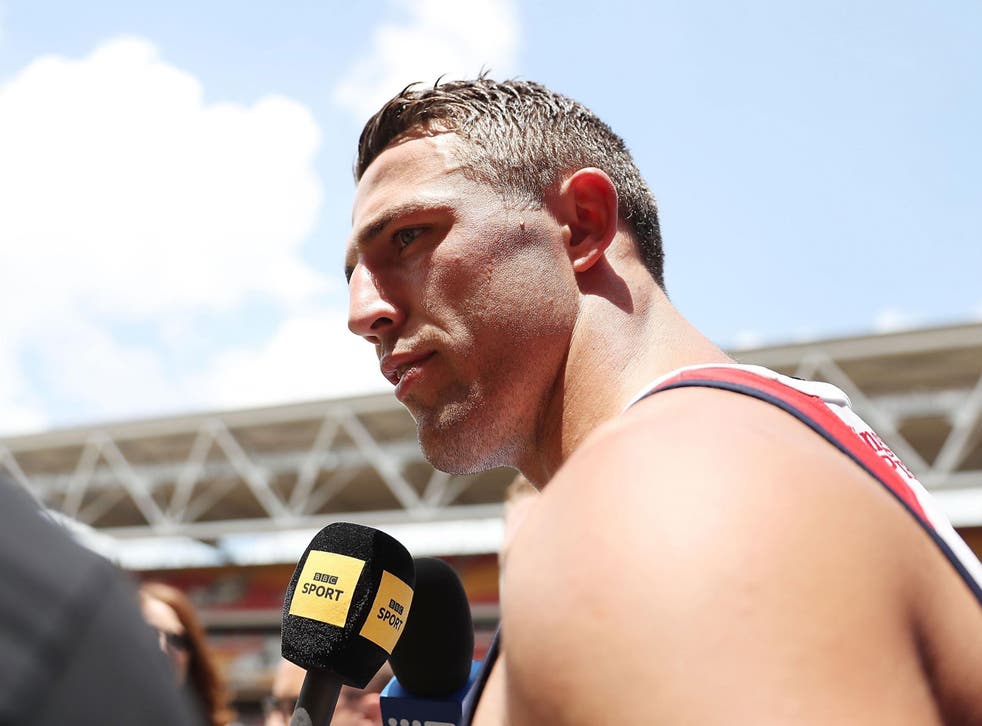 Sam Burgess appreciates the sharp contrast as he seeks the ultimate achievement in his favourite code of rugby.
Just over two years after he was cut from Stuart Lancaster's England rugby union team during the disastrous 2015 World Cup, the 28-year-old former Bradford forward will lead his country out in the 2017 Rugby League World Cup final at Brisbane's Suncorp Stadium after the injury to skipper Sean O'Loughlin.
Burgess captained England in O'Loughlin's absence in the 2016 Four Nations Series and will step in once more after the Wigan loose forward failed to recover from a quad tear in last Saturday's semi-final against Tonga.
Asked if he will end this World Cup tournament with fonder memories than the last, the dual-code international said: "You reckon?
"We got out of the group stages which does help. (I've fonder memories) of both the last two really. In 2013 we lost pretty tough in the semis, we've come one step further this time and I think we deserve to be here."
Burgess, 28, negotiated a release from his contract with Bath in order to return to South Sydney in November 2015, admitting his "heart wasn't in it", but he never dreamt the move would pay off so handsomely.
"To be honest, I didn't think about it at the time," he said moments after being confirmed as captain for Saturday's final against Australia. "It's two years ago. But now I'm here and we've got an unbelievable opportunity to do something pretty special. I think what we've already created is fantastic but we're still one job off doing what we came here to do."
Win or lose on Saturday, Burgess is proud of England's achievement in reaching their first World Cup final for 22 years and he is hoping that will inspire the next generation to follow in his footsteps.
"If you ask an eight-year-old kid if they would want to captain their country in a World Cup final, I guarantee every kid playing rugby league in England would say 'yes' and I'm no different," he said. "I used to love watching international rugby.
"I hope our performances and the passion and spirit that we've carried through this tournament does inspire the next generation to want to do that and come out here and compete in Australia in the international competition."
Meanwhile, Burgess insists all the pressure is on Australia as they seek to close out a second year unbeaten under coach Mal Meninga.
"None of us want it to end," he said. "We've built a fantastic bond between us and the friendships will carry through from this. You see Josh Hodgson has flown back up to be with the team, he had no right to be here really, but he wants to be here and deserves to be here.
"Sean is out smiling with the team, he's not moping about. That's a sign of a good team. We've got all the ingredients there, training has been good, the standard has been high, we've just one more job to do.
"No one gives us a chance which is completely fine. It sits well with us. The pressure is not on us."
Join our new commenting forum
Join thought-provoking conversations, follow other Independent readers and see their replies