England players unite to try and persuade Wayne Bennett to stay on as coach after World Cup heartbreak
Now off-contract, the Australian would not comment on his future with the national team after the close 6-0 defeat to the Kangaroos in Brisbane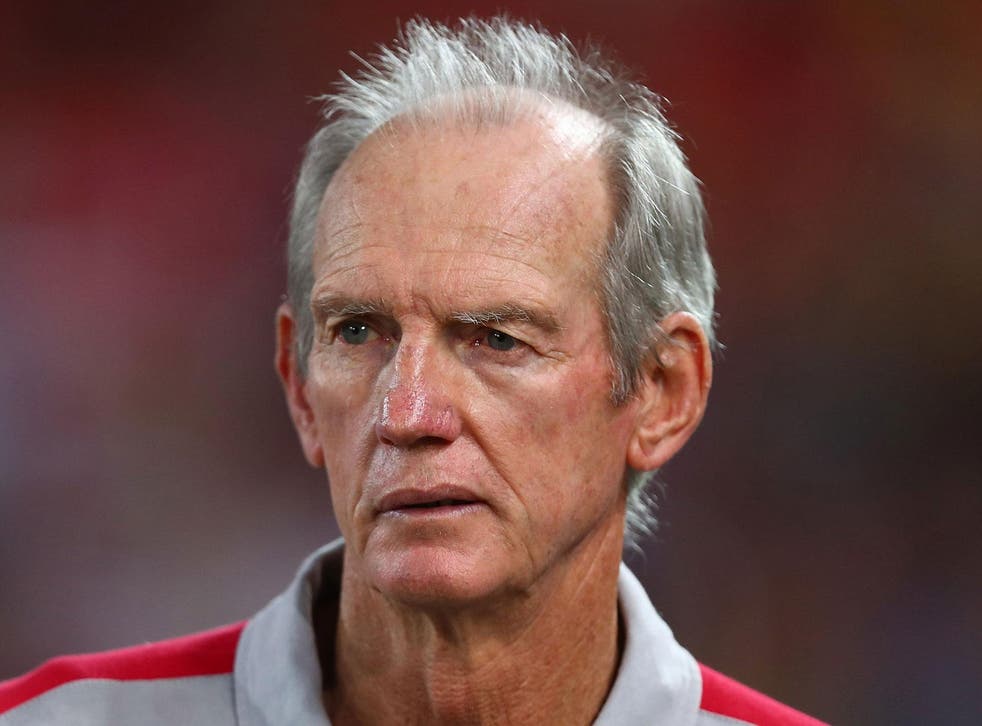 Wayne Bennett may be undecided on his future as England coach but the message from his players is clear – take us to the next Rugby League World Cup.
Bennett, who replaced Steve McNamara in the top job in January 2016, impressively led England to its first World Cup final since 1995.
Now off-contract, the Australian would not comment on his future with the national team after the close 6-0 defeat to the Kangaroos in Brisbane.
"I'm not talking about it tonight," Bennett said. "I'm not in a good state to talk about those things."
But several England players have voiced their hope that the veteran coach will remain in his post.
Prop James Graham believes Bennett has been great for the team.
"I'd love for Wayne for continue in the job he is doing," he said. "He's been great for this group, that's plain to see. The observers and people can watch the game can see. To put in a performance like that, to come to Australia and put in a performance like that - when the game is on the line for eighty minutes just one score away."
Back-rower Elliot Whitehead implored Bennett to stay on.
"He came in two years ago and put the stepping stones in to where we are today," he said. "We've probably come up short to what we wanted to achieve, but we're definitely going in the right direction."
Winger Jermaine McGillvary said the 67-year-old has done plenty for him personally and the entire England squad.
"I see what he's like with you guys [the media] but when he's with us he's a completely relaxed, different person," he said. "He's done a lot for me – you ask any of the boys, he's improved all the boys. He doesn't care who you are, how much you're on, he'll rattle you. If you've taken the piss he'll tell you and rip into you in front of all of the boys, young or old. He doesn't care.
"Wayne's a great man-manager, a great tactician and I hope he stays on. I hope the Rugby Football League offer him a new deal."
Australia won the tense final through a solitary try to Boyd Cordner in the first half. Kangaroos coach Mal Meninga believes under Bennett's coaching England are "improving all the time".
"It's up to Wayne [if he stays on] but they've made some huge strides," he said. "It's good for the international game isn't it? England are just playing quality rugby league. They look like and play like Wayne Bennett-coached sides. They control the footy really well, they get to their kick and they try to play the field position game and kept turning up for each other defensively.
"They've been really good all-tournament. There's not too many chinks in their armour. We found one tonight and that's all."
Join our new commenting forum
Join thought-provoking conversations, follow other Independent readers and see their replies