David Pocock closing on Brumbies return as he targets Super Rugby derby clash with the New South Wales Waratahs
The former Australia captain took a year out of the game before needing an operation on a knee injury, but Brumbies coach Dan McKellar has confirmed he could play this month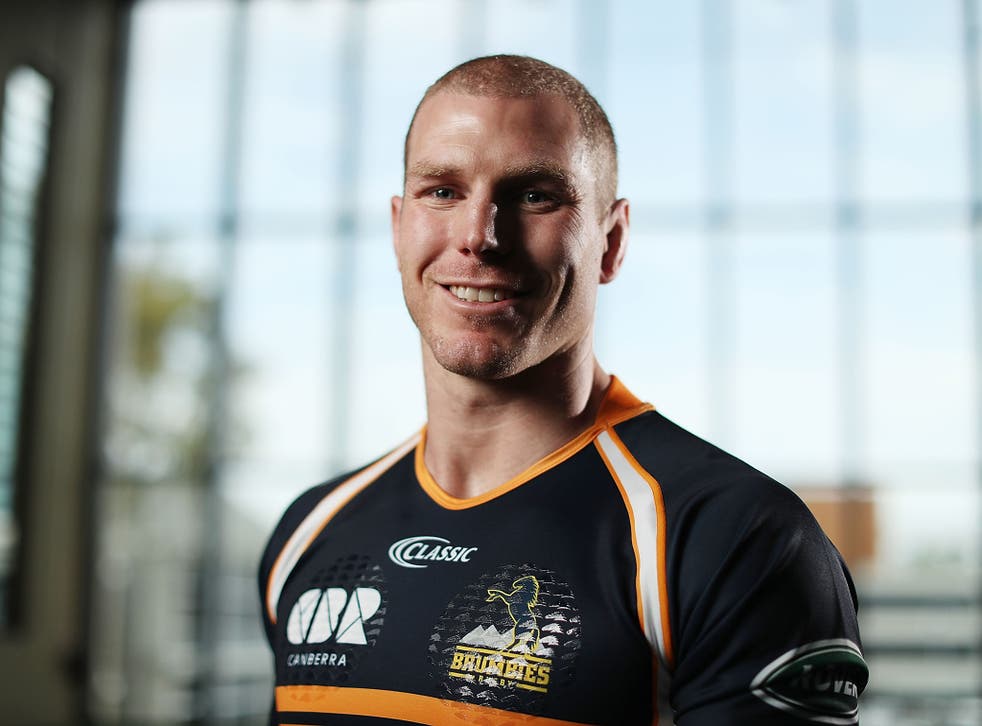 Wallabies flanker David Pocock could finally make his return to Australian rugby in a Super Rugby match against the New South Wales Waratahs at the end of the month, ACT Brumbies coach Dan McKellar said on Tuesday.
The 29-year-old openside, one of the best poachers of the ball in the game, had his return from a year's sabbatical delayed by a knee injury but should be in the frame for the Brumbies-Waratahs grudge match in Canberra on 31 March.
"I hope so," McKellar told reporters in the Australian capital on Tuesday.
"He'll have a full week of training next week, he'll be available for selection, most likely ... All signs are positive at this time.
"Just his presence around the group for the last few weeks has been great, but his presence in the dressing shed, and ready to play potentially, it'll be a big lift."
McKellar said Pocock could even start the match against the Waratahs, despite having an operation on his knee as recently as January.
"I do think Poey could start," the coach added. "He's been around a long time, he's in good physical condition, as he always is.
"And what he brings in terms of that on-ball presence, he's managed to get a bit of work in on that as well to get sharp."
The Brumbies, who have won two and lost two of their first four matches in this year's Super Rugby competition, have a bye this week.
Reuters
Register for free to continue reading
Registration is a free and easy way to support our truly independent journalism
By registering, you will also enjoy limited access to Premium articles, exclusive newsletters, commenting, and virtual events with our leading journalists
Already have an account? sign in
Register for free to continue reading
Registration is a free and easy way to support our truly independent journalism
By registering, you will also enjoy limited access to Premium articles, exclusive newsletters, commenting, and virtual events with our leading journalists
Already have an account? sign in
Join our new commenting forum
Join thought-provoking conversations, follow other Independent readers and see their replies