Northampton Saints avoid sanction but concussion report rules George North should not have continued playing
The report made nine recommendations based on their findings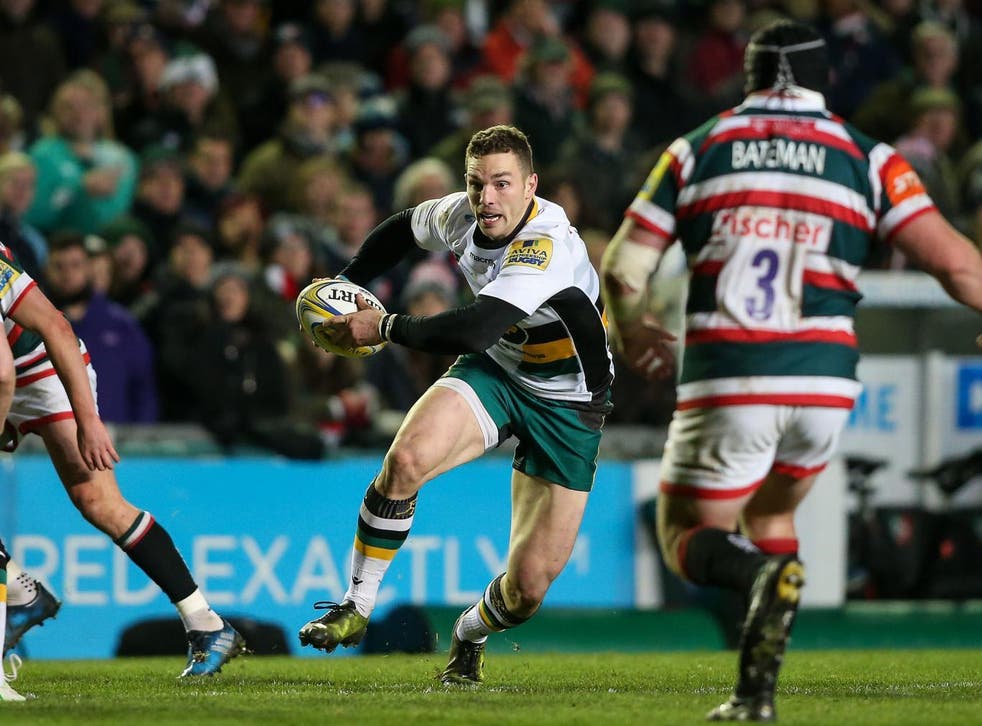 Northampton Saints will not face any disciplinary sanctions over their handling of George North's latest head injury but it was ruled that he should not have returned to the field of play.
North fell victim to a mid-air tackle against Premiership rivals Leicester at the start of December, landing on his neck and appearing to lose consciousness while lying motionless on the turf.
A mandatory Head Injury Assessment (HIA) was undertaken by the Saints medical staff before the Wales international was allowed to return to the field of play.
Director of rugby Jim Mallinder defended the club's doctors over the decision before Saints released a statement admitting they did not have full access to all angles of the television footage and therefore did not see the full severity of North's fall.
The three-man concussion review panel concluded that there was sufficient evidence to show that North should not have been allowed to return to the field of play following the incident.
North previously suffered four concussions in five months in 2014 and 2015, leading to a five-month break from the sport, and the panel stated that his medical history should have been taken into consideration when deciding whether he was fit to return.
"The Concussion Management Review Group's (CMRG) view is that there was sufficient evidence to conclude not only from the video evidence but also George North's history and risk stratification that he should not have returned to the field of play," said the report.
"The CMRG considered the welfare of North was always at the centre of Northampton's actions, and does not consider that the medical team (or the club) failed to complete the HIA protocol nor intentionally ignored the player's best interests."
The report also made nine recommendations based on the findings, including consideration of the introduction of a pitch-side video reviewer and that the entire HIA take place off the field of play, even if already started on the pitch.
Mallinder confirmed on Tuesday that North would be fit to return to competitive rugby again against Sale Sharks on Friday night after seeing a specialist to get the all-clear following a series of promising training sessions.
Join our new commenting forum
Join thought-provoking conversations, follow other Independent readers and see their replies