French clubs Racing 92 and Stade Francais scrap shock plans to merge the two clubs
'I have decided to give up this beautiful project,' Racing chief Jacky Lorenzetti has told angry fans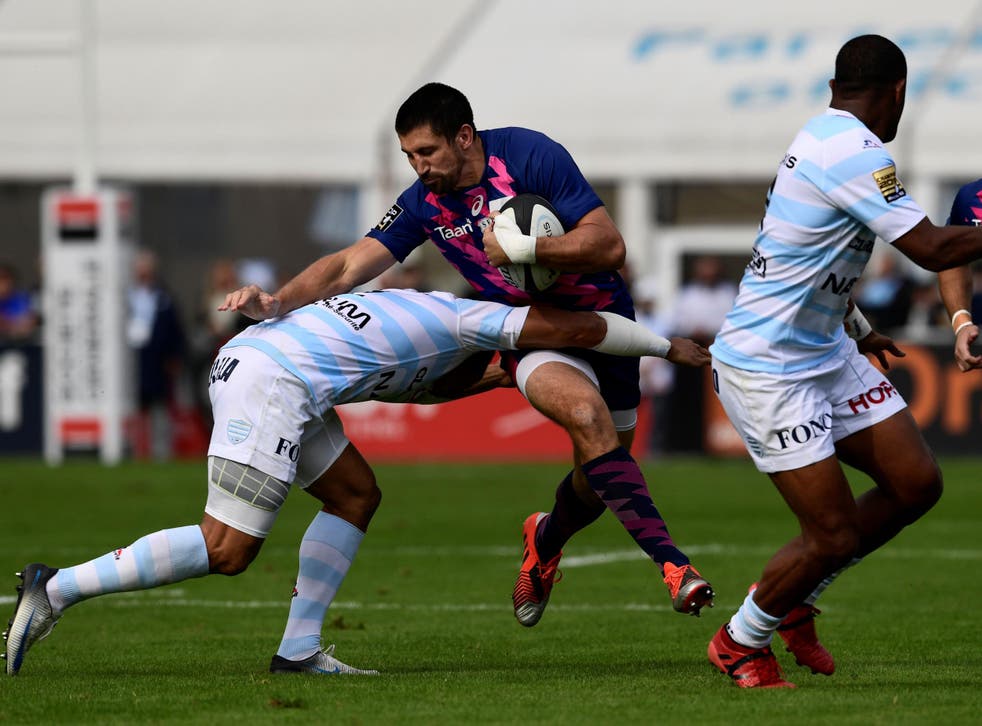 Racing 92 and Stade Francais have announced that their proposed plans to merge the two clubs has been cancelled with the disappointed chief of the former club telling fans: "I have decided to give up this beautiful project."
The two French powerhouses shocked the rugby world last week when they revealed plans to pool their resources from next term and form a Top 14 Paris super club.
But planned merger was received disastrously by fans of both clubs as well as both sets of players, including those currently on international duty with France.
On Wednesday Stade's squad went on an 'open-ended strike', before later in the week staging a protest alongside supporters outside the headquarters of the Ligue Nationale de Rugby (LNR) in Paris.
The fall-out continued on Friday when both of the clubs' respective Top 14 fixtures scheduled for this weekend were postponed.
However, with further talks between Top 14 champions Racing and Stade having initially been scheduled for Monday, the two clubs announced on Sunday that the merger would no longer be happening.
Lorenzetti, whose club has the likes ex-All Blacks star Dan Carter on its books, said on the Racing website: "In agreement with (Stade president) Thomas Savare, the merger will not take place.
"We decided to bring Stade Francais Paris and Racing 92 together to create a great Ile-de-France club of tomorrow and ensure it of a long-lasting and brilliant future.
"I have decided to give up this beautiful project."
Lorenzetti said that he had "heard and understood the strong reservations" raised by the plans but felt the majority would be in favour and that the advantages would outweigh the negatives.
He also said that he "did not expect such resistance, especially internally!"
Stade also confirmed in a statement on their website that the merger was no longer taking place.
Club president Savare said: "I heard the emotion, the surprise and the misunderstanding of the supporters, the players and the members of our association.
"I also heard their deep attachment to the independence of Stade Francais Paris, this attachment going before all other considerations. So we decided, in agreement with Jacky Lorenzetti, to put an end to this proposed merger."
Register for free to continue reading
Registration is a free and easy way to support our truly independent journalism
By registering, you will also enjoy limited access to Premium articles, exclusive newsletters, commenting, and virtual events with our leading journalists
Already have an account? sign in
Register for free to continue reading
Registration is a free and easy way to support our truly independent journalism
By registering, you will also enjoy limited access to Premium articles, exclusive newsletters, commenting, and virtual events with our leading journalists
Already have an account? sign in
Join our new commenting forum
Join thought-provoking conversations, follow other Independent readers and see their replies